Hear Andrew Bird's Reflective, COVID-Inspired Holiday Song
'Christmas in April' comes ahead of Bird's forthcoming yuletide album, 'HARK!'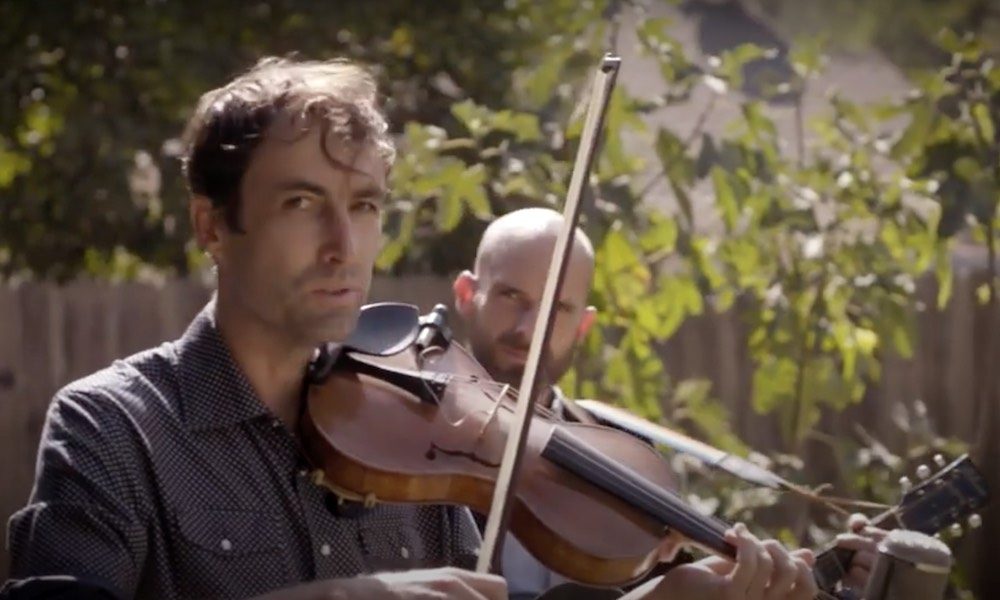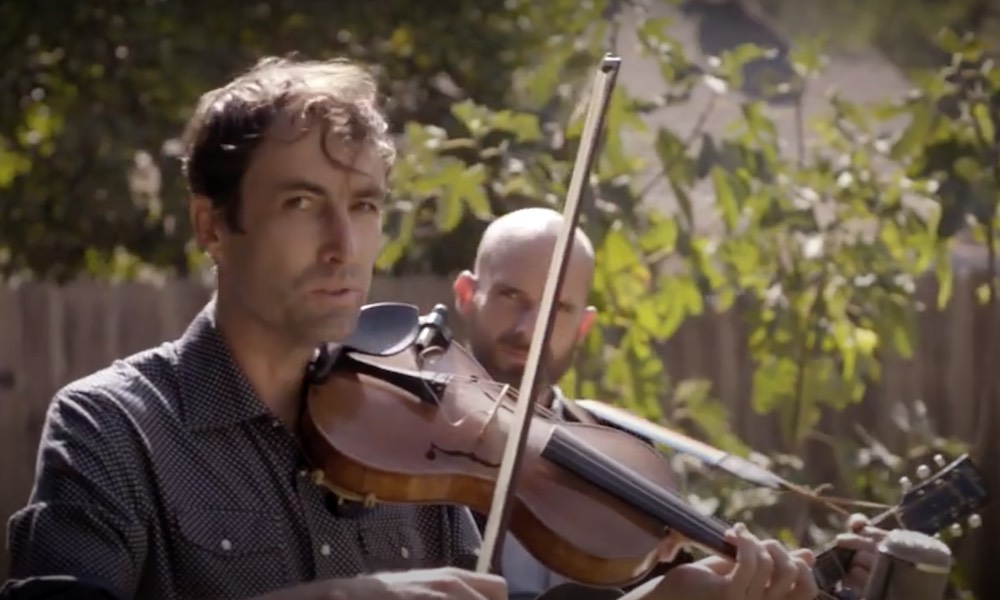 This Friday, October 30, Andrew Bird will release his first-ever holiday album, HARK!, via Loma Vista. Ahead of the album, Bird shared both live and studio versions of "Christmas in April," a song that likely reflects many people's concerns and questions around the holidays, amid the COVID-19 pandemic.
Andrew Bird - "Christmas in April" (live)
In a statement, Bird spoke about his timely new holiday tune: "There were those various stages of acceptance we all went through at first while our brains tried to process how disruptive COVID would be (remember when we thought it would be 2 weeks?). By April I was looking ahead to the holidays and wondering if/when I'd see my folks, knowing that there were millions of people thinking the same thing. Those kinds of universally shared moments are rare in this fractured world."
In addition to "Christmas in April," HARK! Includes originals like "Alabaster" and "Night's Falling," as well as Bird's interpretations of classics like "White Christmas" and "Auld Lang Syne," plus "Christmas is Coming" and "Skating" from the Vince Guaraldi Trio's timeless soundtrack for A Charlie Brown Christmas. Bird also offers festive re-imaginings of songs by John Cale, John Prine, and The Handsome Family.
While Bird questioned whether or not he'd be able to reunite with his family over the holidays, HARK! did allow him the opportunity to collaborate with his mother, artist Beth Bird, on the album's cover art. According to a press release, Beth "inspired HARK!'s version of 'Mille Cherubini in Coro' – her favorite piece from the Pavarotti and Vienna Boys Choir performance she and Andrew would listen to when he was a child."
Bird, who is currently playing the role of Thurman Smutny in FX's latest season of Fargo, recently spoke to Billboard about the inspiration behind HARK!: "I did a couple songs last year because I was getting into the Vince Guaraldi stuff, beyond Peanuts, really diving into his musical world and I thought I'll get these great players to do [some songs], but really it was just an excuse to jam. In a way it was liberating, like a jazz quartet recording and I thought that was that, just a little EP last year."
He continued, "and then when the lockdown happened, I thought maybe I could fill it out to a full-length? I wrote a few originals, grabbed a few tunes I thought I could refresh the canon with a bit and some covers that have a passing reference to something wintery, which was good enough for me."
In addition to the digital release of HARK!, a limited-edition vinyl album will be available on November 20. Pressed on red-colored vinyl, the LP will come housed in a gatefold jacket that includes perforated paper sheet inserts of 12 birds that fans can hang as ornaments.
HARK! is available across digital platforms on October 30 and on vinyl November 20. Scroll down to view the tracklist and preorder it here.
HARK! tracklist
1. Andalucia
2. Alabaster
3. Greenwine
4. Christmas In April
5. Souvenirs
6. Oh Holy Night
7. Mille Cherubini in Coro
8. Night's Falling
9. Glad
10. Christmas is Coming
11. White Christmas
12. Skating
13. Auld Lang Syne