Anita Kerr, Nashville Notable, Vocal Group Leader, Producer, Arranger, Dies At 94
Such was Kerr's imprint on the Nashville scene that it's reported that at one time, her voice was on one quarter of all the country singles made there.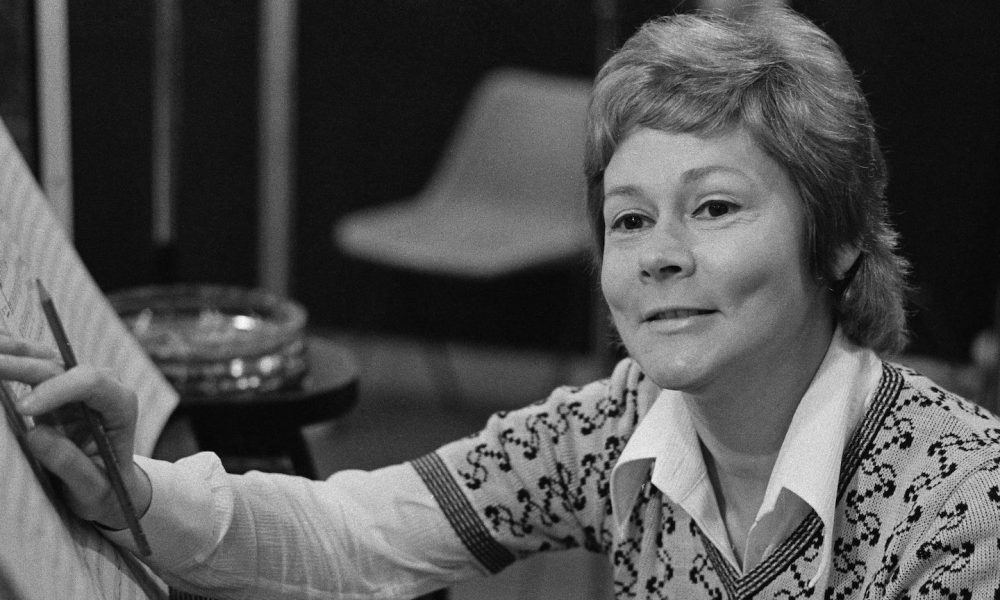 Anita Kerr, a key figure in country music and beyond as a producer, arranger, vocalist and leader of her Anita Kerr Singers, died on Monday (10) at the age of 94.
Such was Kerr's imprint on the Nashville scene that it's reported that at one time, her voice was on one quarter of all the country singles made there. She won three Grammy Awards over just two years with the group, for 1965's We Dig Mancini LP, the same year's Southland Favorites album by gospel singer George Beverly Shea, to which the Singers contributed, and 1966's "A Man and a Woman" single.
The Anita Kerr Singers also sang on pop hits by Brenda Lee, including "I'm Sorry" and "Rockin' Around the Christmas Tree," and Roy Orbison, such as "Only the Lonely" and "Running Scared"). They were also on countless country classics, among them Jim Reeves' "He'll Have To Go" and Eddy Arnold's "Make the World Go Away." Kerr sang with such giants of country as Loretta Lynn, Patsy Cline, Johnny Cash, George Jones, Ray Price, Bill Anderson, Willie Nelson, and Red Foley. Although they were not always credited, the words "with the Anita Kerr Singers" became a familiar addition to record label text.
Kerr was born Anita Jean Grilli in Memphis on October 31, 1927, and was staff pianist for Memphis station WREC by the time she was 14. The vocal group named after her first sang together in 1948, signing for Decca in 1951.
Kerr and the 'Nashville Sound'
Kerr formed the Anita Kerr Singers, who were hired to sing on WSM's "Sunday Down South" radio show in Nashville in 1948. The group began singing backup harmonies on records in 1950 and signed to record for Decca in 1951. In addition to their in-demand schedule collectively, Kerr worked with Owen Bradley and Chet Atkins as a vital cog in the development of the crossover style that became the "Nashville Sound," in arrangements and productions that accentuated strings and harmonies to the downgrading of traditional country instruments.
In 1960, the Anita Kerr Singers appeared on the one-off, Top 10 US hit "Forever" by the Little Dippers, who also featured staple session musicians Floyd Cramer, Bob Moore, Kelso Herston, and Bob Harmon. Two years later, billed as Anita & the So-and-So's, the singers had a minor pop chart entry with "Joey Baby."
At RCA, where she was hired by Atkins, Kerr oversaw sessions by such stars as Gibson, Hank Snow, Porter Wagoner, Charlie Rich, and Waylon Jennings. She arranged Cramer's instrumental hit "Last Date" and Skeeter Davis' "The End of the World," which she also produced. Beyond country, other names in her resumé included Perry Como, Duane Eddy, Bobby Vinton, Brook Benton, and Ann-Margret.
Kerr later moved to Los Angeles and worked with artists such as Rod McKuen and as choral director for The Smothers Brothers Comedy Hour. In 1992, the Recording Academy presented her with a Governor's Award.