Ariana Grande Announces 'Yours Truly' 10th Anniversary Reissue
Grande also announced a week-long celebration, including a merchandise capsule, Q&A's, and live performances.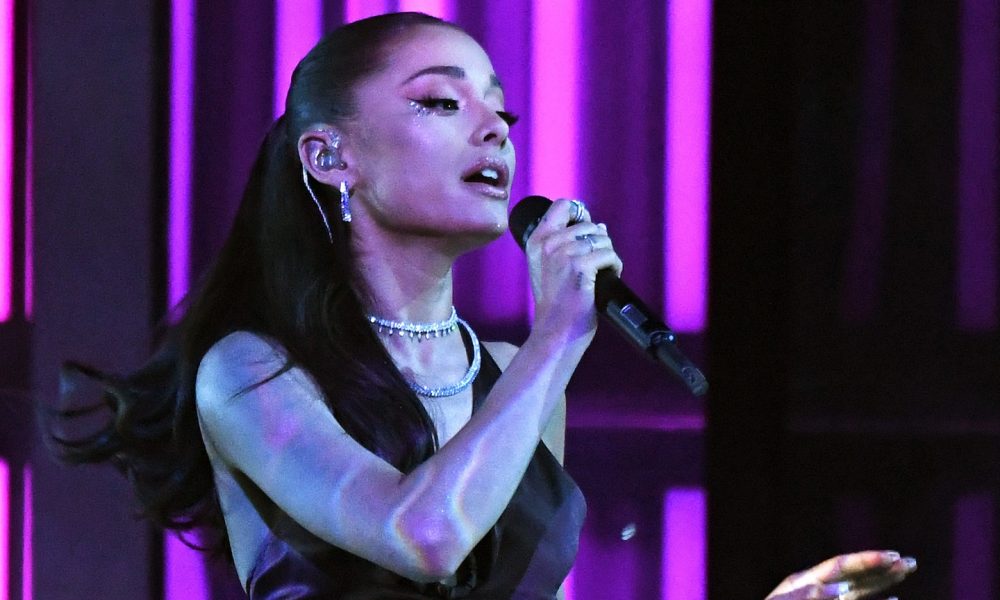 Ariana Grande announced a deluxe 10th anniversary edition of her 2013 debut album Yours Truly. The digital reissue will arrive this Friday, August 25, via Republic Records.
The vinyl pre-order for the project kicks off on August 28. Grande revealed the news via an Instagram Reel, which you can check out here.
Grande included a note on her Instagram Stories, sharing that music will include, "the Live from London, updated versions of the songs we performed from Yours Truly." "I can't wait for you to hear them," Grande added. "This was such a healing and special project to do."
In addition to the 10th anniversary version of Yours Truly, Grande announced a week-long celebration of the album's birthday, including a corresponding merchandise capsule, two separate Q&As, and live performances. The schedule for each event appears at the end of Grande's Instagram Reel.
Last month, Grande's music video for her 2016 single "Into You" hit a major milestone on YouTube, surpassing 1 billion views. The single became the pop star's sixth track to pass the huge number, alongside her feature on Jessie J's "Bang Bang." The next closest video of Grande's to one billion is now "Focus."
"Into You" appeared on the singer's Dangerous Woman album and was produced by Max Martin and Ilya. It peaked at No.13 on the Billboard Hot 100 and at No.14 on the UK Singles Chart. It has since been certified gold or higher in 14 countries around the world, including being given a four-times platinum status in the US.
The song performed well critically as well as commercially. Its music video was nominated for four categories at the 2016 MTV Video Music Awards, while Billboard ranked it at No.6 on its 100 Best Pop Songs of 2016 list.
Grande has been quiet on the musical front of late, though in February she teamed up with The Weeknd for a remix of the Canadian artist's "Die For Me," the original of which appeared on his Starboy album.