Armani White Joins Philly Goats' PGS Spence For 'Buckle Up (Remix)'
Philly Goats recently penned one of the summer's songs in 'Get Off The Wall.'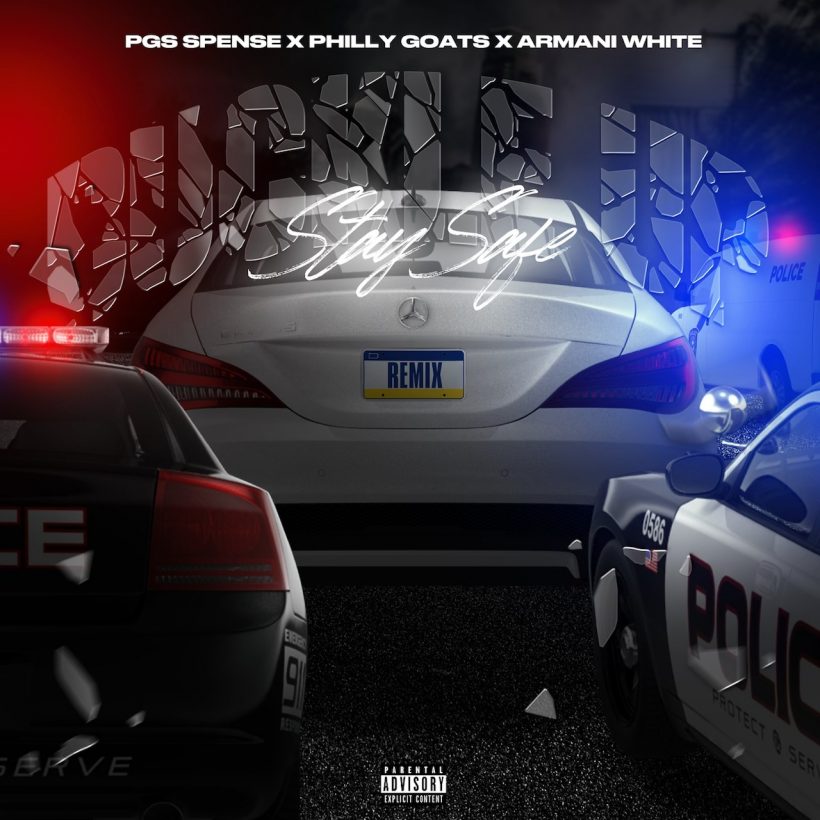 Philly Goats member PGS Spence taps gold-certified charismatic West Philly rapper Armani White for his high-powered official Remix of "Buckle Up" out today via Def Jam Recordings.
On the track, Armani White rides shotgun as PGS Spence's original hook pops off. Adding another layer to the single, he burns rubber with his own head-spinning flow topped off with a warning as he urges, "You'd better buckle up!" The remix unites two Philly neighborhoods and styles on one banger tailormade for turning up. Be on the lookout for the premiere of a stunning and slick music video in the near future.
Philly Goats feat. Armani White - Buckle Up (Remix)
"Buckle Up" has already amassed 2.1 million Spotify streams and 2.2 million YouTube views on the music video. In addition, it picked up plugs from the likes of HipHopSince1987 and more.
The rapidly rising Philadelphia "blick" dance trio Philly Goats—D Sturdy, Sou, and PGS Spence—met overwhelming fan demand with this high-energy anthem. The group initially shared a short teaser of the audio online, and it exploded on TikTok with over 1.3 million creates and counting.
Philly Goats are simply on fire. YouTube named them a "Trending Artist On The Rise," while The FADER touted "Get Off The Wall" as a "song of the summer 2023 candidate."
Earlier this week, Armani White returned with a new freestyle performance entitled "REDEYE TO PHILLY." The track is out now courtesy of Def Jam Recordings.
Back in May, the Gold-certified charismatic West Philly rapper teamed up with Ferg for a technicolor, larger-than-life new video for "SILVER TOOTH.," the latest single from his heralded debut EP Road to CASABLANCO.
Popping off with an unbreakable and undeniable groove, "SILVER TOOTH." struts through claps and a wobbly bass line as Armani reminisces, "Used to have a silvertooth when I was just a pup." Meanwhile, Harlem luminary Ferg pulls up with a hypnotic and hilarious cameo with flexes such as "I got diamonds in my socks." It stands out as a quirky, yet hyper catchy banger symbolic of Armani's always surprising signature style.