Artemis' New Album 'In Real Time' Set For Release In May
The acclaimed ensemble's new record is the follow-up to 2020's self-titled debut.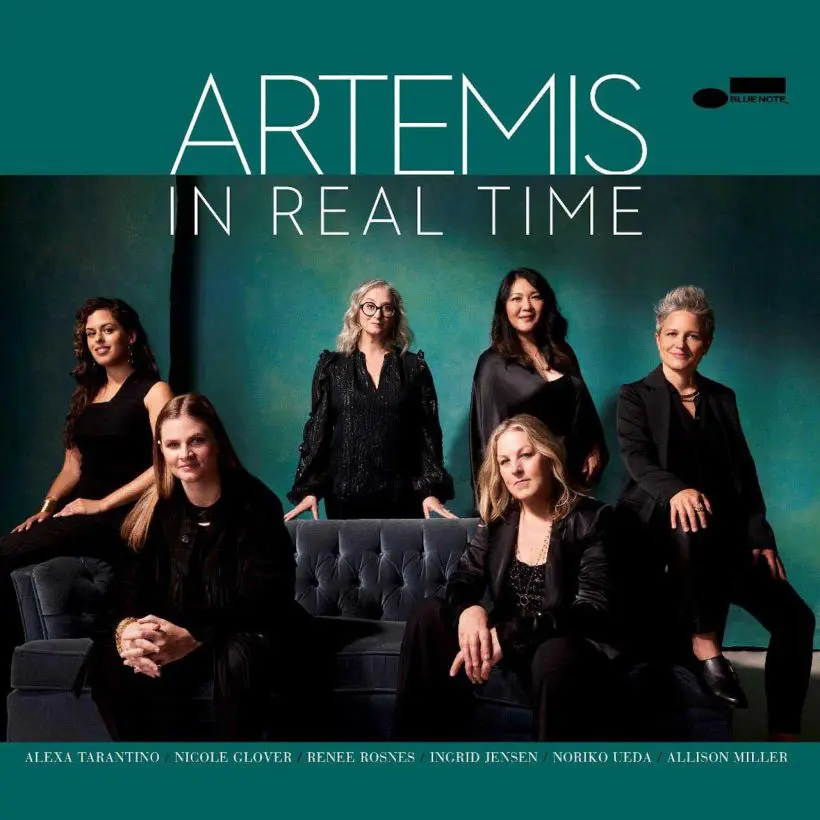 Three years after the release of Artemis' self-titled debut album, the acclaimed ensemble returns with the May 5 release of In Real Time, a marvelous follow-up that highlights the improvisational strength of its members as well as their respective gifts as composers.
The album showcases a new lineup of the collective with founding members—pianist and musical director Renee Rosnes, trumpeter Ingrid Jensen, bassist Noriko Ueda, and drummer Allison Miller – joined by newcomers Nicole Glover on tenor saxophone and Alexa Tarantino on alto saxophone, soprano saxophone, and flute. The 8-song set presents compelling originals along with choice arrangements of pieces by Lyle Mays ("Slink") and Wayne Shorter ("Penelope").
In Real Time is introduced with the brightly swinging single "Lights Away From Home," a piece composed by Ueda which was inspired when the bassist witnessed a meteor shower on a small, isolated island in upstate New York. "I made a sketch of the piece the next morning while sitting on the same rock where I saw the shooting stars, remembering the excitement of the experience," Ueda recalls. "My aim was to write something with a positive, upbeat vibe."
ARTEMIS - Lights Away From Home
The band's 2020 debut was met with wide critical acclaim. "Collectively, the sheer force of the group's ability is staggering," wrote DownBeat. The Wall Street Journal praised their "ability to move gracefully through various styles and moods and to sound, by turns, authoritative and playful, locked-in or loose-limbed," adding that "Artemis means to upend expectations, gently and yet with force. Its music comes off like a nuanced argument for a fresh point of view."
"The new album is an authentic representation of the collective and the individual," Miller says. "Our growth as a band is clear from the downbeat. There is a trust that has become more solidified since our first recording and the chemistry is palpable."
ARTEMIS – TOUR DATES: 2023:
March 24 – Zellerbach Hall – Berkeley, CA
April 15 – Princeton University Jazz Festival – Princeton, NJ
April 20 – Weis Center for the Performing Arts – Lancaster, PA
April 23 – Campbell Hall – Santa Barbara, CA
May 4 – New Orleans Jazz & Heritage Festival – New Orleans, LA
May 21 – Ravenscroft Center for the Performing Arts – Scottsdale, AZ
July 9 – North Sea Jazz Festival – Rotterdam, Netherlands
July 11 – Barbican Hall – London, England
July 14 – Musiques en été – Geneva, Switzerland
July 17 – Jazz a Toulon – Toulon, France
Sept. 26-30 – Birdland Jazz Club – New York, NY.