Aurora Is Obsessed With Time In Light Soaked 'A Temporary High' Music Video
The single appears on the singer's latest album 'The Gods We Can Touch'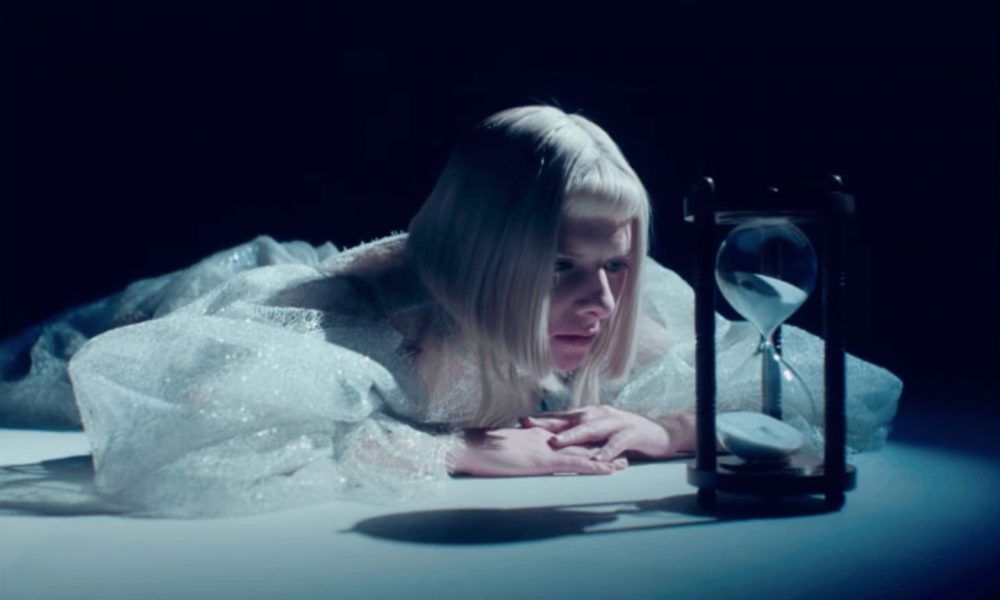 In the music video for her latest single "A Temporary High," Norwegian singer and songwriter Aurora is enthralled by the past, present, and future of time. The track appears on her recently released third studio album The Gods We Can Touch, out now via Decca.
AURORA - A Temporary High
Throughout the Sigurd Fossen-directed video, Aurora is soaked in various sources of light. She stands out under a spotlight in a sea of people searching for connection. The recurring image of the singer watching the sand drain from an hourglass parallels with the time sensitivity of the lyrical concept.
"When you're ahead, she's coming after / And when you run, she's running faster," she sings. "And when she loves you better hope her / Love is not a temporary high."
Speaking with Apple Music, Aurora shared: "'A Temporary High' is inspired by a woman that is very fascinating. If she was your present, she would be confusing; if she was your past, you wouldn't be able to escape her. If she is your future, you won't be able to keep up with her."
"A Temporary High" leans into the larger overarching theme of The Gods We Can Touch which examines the divine and the human. Inspired by Greek mythology, Aurora became fascinated by human connection forming through music without shame.
"Many people just want to be free, to be allowed to be who they are. Maybe we're just tired of being suppressed? It's time for us to unleash the full potential of ourselves and our experience of this beautiful life, where we don't have to fight for the right to exist," Aurora told Official Charts of the album's thematic approach. "I think that's a very important thing. Our obsession with perfection is absurd; we should just worship what's natural and imperfect, like you or me. It's important for me to erase that line."