Aussie Pop Duo Cat & Calmell Share Y2K-Inspired Visual For 'Overstimulated'
The pop duo return with a new single and South Korea-set music video.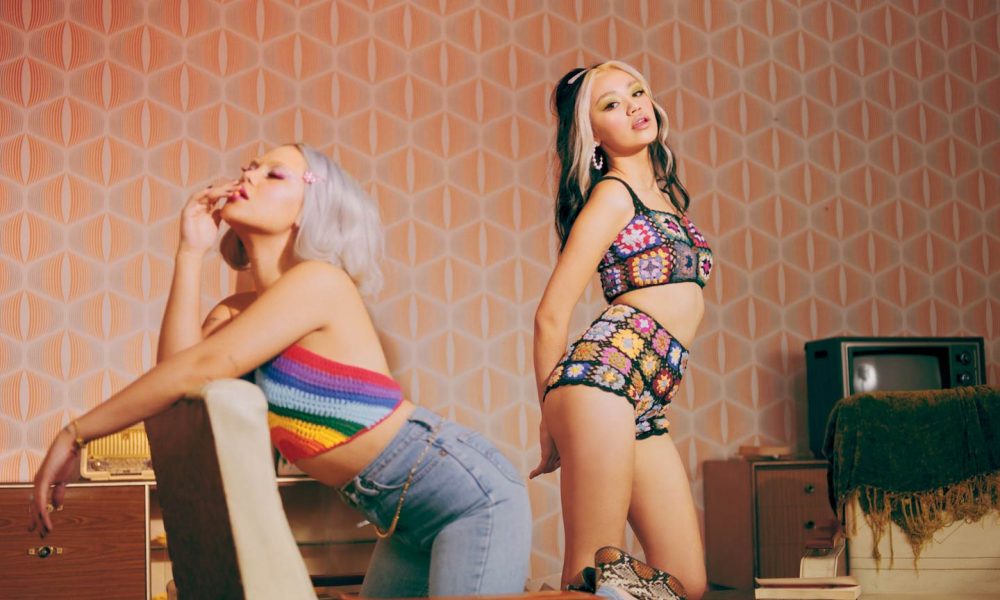 "I'd risk my life jumping down the rabbit hole / It's too loud / Blindfold me just to calm me down," Cat & Calmell reflect on the aptly-titled new single "Overstimulated" via Island Records.
The new single begins a new project from the rising Australian pop duo, following their 2021 breakout EP Life of Mine which featured "dramatic," their song heard in Netflix's You.
Cat & Calmell - Overstimulated (Official Video)
"Overstimulated" explores feelings of anxiety, featuring more evocative lyrics in the chorus like "I can feel it snap / My bones were made to break / And I can feel it rip / My skin I can't escape."
Reflecting on the lyrics, Cat explains, "I feel like the last song on [Life of Mine] was super vulnerable and sort of set us up for this new project. For the most part, on our last album, we were just having fun and writing about whatever, and then with the last song the ice had just started to crack. Now, with this project we're like, 'OK, we're dealing with it now. There's shit we need to talk about.'"
The single is paired with a colorful, Y2K-inspired video shot on location in South Korea. Against the overstimulating background of a major city, the video finds the girls in moments of solitude – including some cathartic screams on rooftops and under bridges.
Speaking to the creative process behind the song and video, Cat reflects, "I think Calmell and I really try to uplift the things we genuinely believe in and are proud of, and that's why we've worked on a lot of this next project with our friends. We wanted it to feel like it was made by a community of people, because it was, but also the wider community as Asian women as well and trying to shine a light on how much creativity there is there."
More new music is set to follow "Overstimulated" over the coming months. Next up for Cat & Calmell is an Australian national tour opening for Mallrat.
Buy or stream "Overstimulated" and check out tour details here.
12th May – Fortitude Music Hall, Brisbane, QLD
13th May – Hindley Street Music Hall, Adelaide, SA
19th May – UNSW Roundhouse, Sydney, NSW
20th May –Forum, Melbourne, VIC