BBC Radio 2 Listeners To Vote For Their Favorite Queen Song
The result of the listener vote will be revealed by host Steve Wright on April 10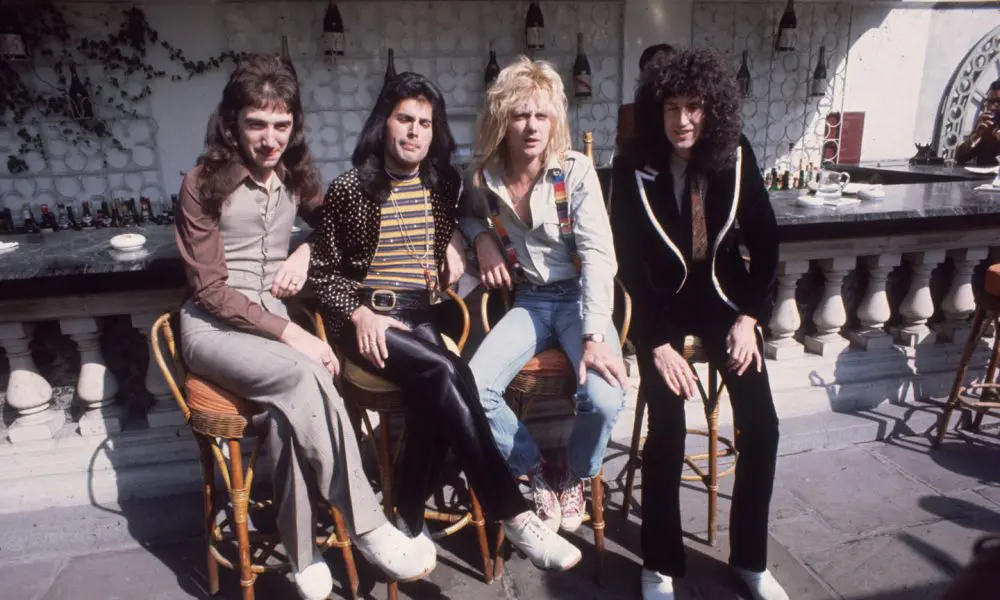 To mark the 50th Anniversary of Queen releasing its eponymous debut album and first single, "Keep Yourself Alive," today BBC Radio 2 launches a listener vote to discover 'Your Ultimate Queen Song,' with the results revealed in a countdown chart, hosted by Steve Wright on Monday 10 April at 4pm UK time. The vote forms the centerpiece of a Radio 2 season celebrating this legendary band.
The shortlist will include all UK Top 75 hits, including collaborations with the band following Freddie Mercury's death. The vote is now open, with listeners able to vote for their top three songs. The vote closes at 23:59 on Wednesday 8 March. The results will revealed in a countdown chart, Your Ultimate Queen Song, available on BBC Sounds from Friday, March 31 and broadcast on Radio 2 on Monday 10 April at 4pm.
Freddie Mercury, Brian May, John Deacon and Roger Taylor formed Queen in 1971. Across the next 50 years, the band sold over 300 million records worldwide – making them one of the best-selling artists in history – and sold out record-breaking tours worldwide.
The legendary band has won Brits and Ivor Novello Awards, have a star on the Hollywood Walk of Fame and became the first ever band to be inducted into the Songwriters Hall of Fame, with "Bohemian Rhapsody" also inducted into the Grammy Hall of Fame. In 2018, Queen received the Grammy Lifetime Achievement Award. Following Freddie's tragic death in November 1991 and John Deacon retiring from the band in the early 90s, Queen + Adam Lambert, the US singer/songwriter, began a fruitful collaboration since 2012, and has toured extensively across North and South America, Europe, the UK, Asia, Australia and New Zealand.
Steve Wright said: "Can you remember when Queen had their first number one? I can: it was 1975 with "Bohemian Rhapsody." I'd never heard anything quite like it before, so do now cast your votes and let's find out What's Your Ultimate Queen Song?"
Jeff Smith, Radio 2's Head of Music, said: "We know Radio 2 listeners love the brilliant, timeless music of Queen, so we're taking their 75 biggest hits and creating a vote so that we can find out which of their classic songs our audiences loves the most. Steve Wright's countdown on BBC Sounds and Radio 2 will be the perfect soundtrack whatever you're doing over Easter!"
Roger Taylor said: "We'll be fascinated to hear which songs are their favorites."
Sir Brian May said: "Thanks Radio 2 and thanks dear Zoe Ball! What a great compliment! I will be waiting anxiously for the result, but it's nice to know that whatever happens, the winning song will be ours. Happy breakfasting folks, and keep voting!"
Listen to the best of Queen on Apple Music and Spotify.