Beach Boys Go Orchestral On New Album With Royal Philharmonic
The group themselves have acclaimed the RPO's new arrangements of their classics.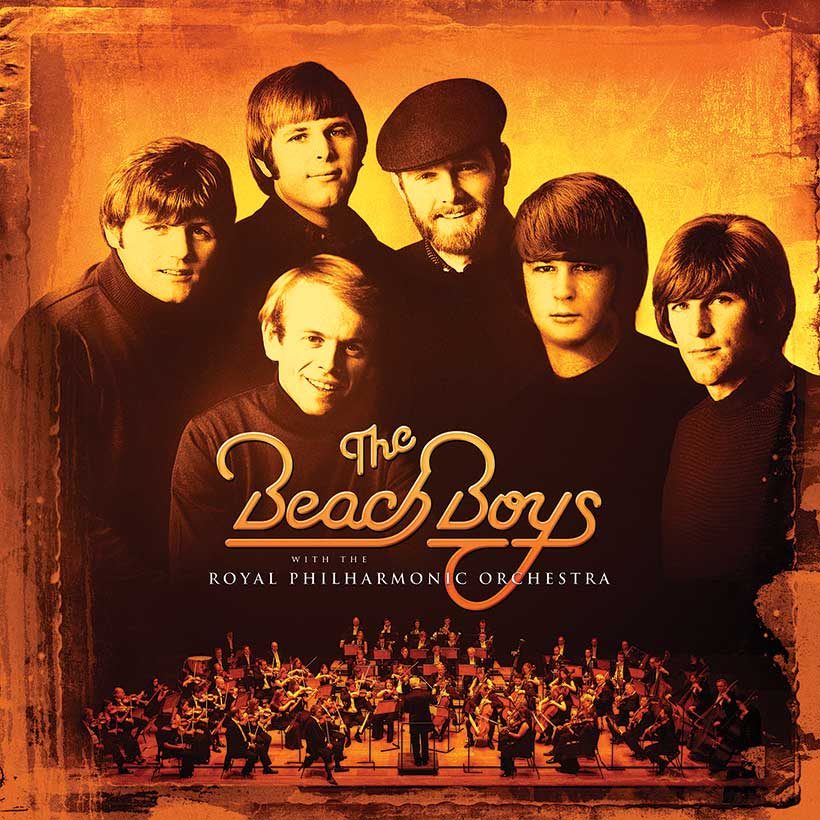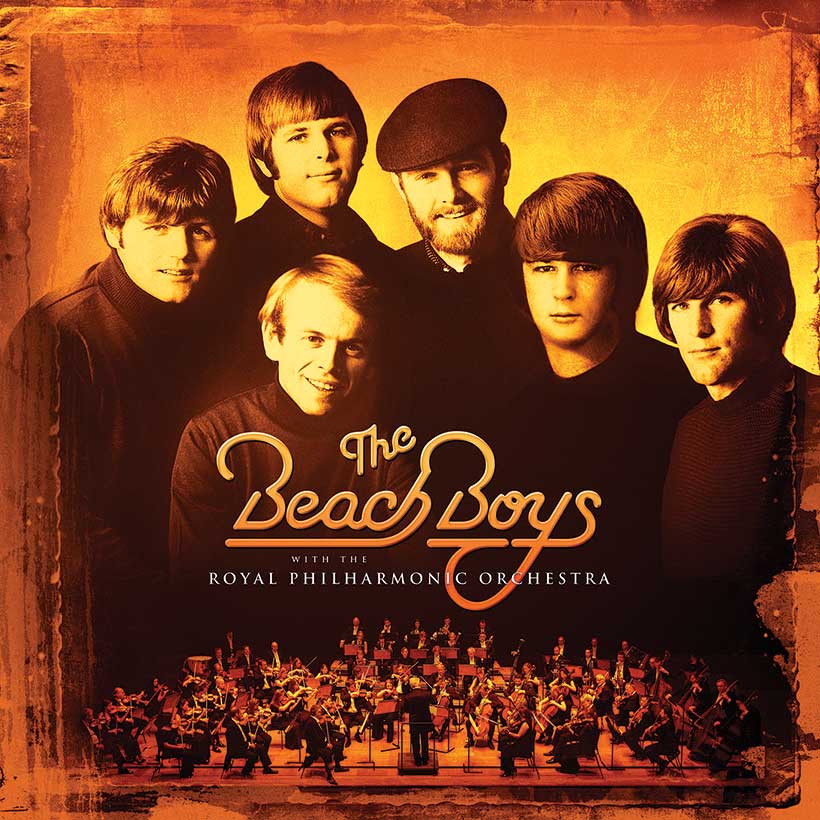 A new album pairing original, classic vocal performances by the Beach Boys with newly-written symphonic arrangements by the Royal Philharmonic Orchestra, recorded at Abbey Road Studios, will be released on 8 June by Capitol/UMe.
The Beach Boys With The Royal Philharmonic Orchestra is produced by Nick Patrick and Don Reedman and is available now for pre-order in digital, CD and 180-gram 2LP vinyl LP formats. A regular 2LP vinyl format will be released on 17 August, with a limited-edition opaque orange version also being made available through the uDiscover store.
Decades of much-loved Beach Boys hits feature on the album's 17 tracks, with their 1964 hit 'Fun, Fun, Fun' available for streaming, and for immediate download with the digital album pre-order.
The RPO convened in the hallowed Studio 2 at Abbey Road on 8 and 9 March this year to record the new orchestral arrangements. The orchestra was conducted by Steve Sidwell and Sally Herbert, who also wrote several of the arrangements. 
Here's a brief trailer video for the upcoming album:
The Beach Boys With The Royal Philharmonic Orchestra — Out June 8
"I always knew the vocal arrangements I did back in the 1960s would lend themselves perfectly for a symphony and there is no better one in the world than the Royal Philharmonic," says Brian Wilson of the new album. "I am both proud and humbled by what they have created using our songs and I hope everyone falls in love with it like I have."
Beach Boys co-founder Mike Love adds: "This album is one of a kind. I think the fact that the Royal Philharmonic Orchestra has accompanied the Beach Boys with these great arrangements is just a phenomenal thing. It's a whole other dimension to our music."
The Beach Boys' Al Jardine reflects: "Don Reedman and Nick Patrick did a terrific job on this. I can't imagine having more fun than taking some of these great songs and putting them into this perspective. They did a beautiful job of arranging the music around the original vocals, which I think is a terrific idea. It makes the music feel new all over again!"
Their Beach Boys colleague Bruce Johnston, for his part, says" "When I listened to the album, I realised that the new arrangements performed by the orchestra didn't add the wrong kind of weight. They just added the beautiful fairy dust of the orchestra to what we already recorded. It's another interpretation of us without losing the groundwork of us. I really like it."
Album co-producer Nick Patrick says: "I'm a complete and utter fan of the Beach Boys and the way their music makes you feel. The Beach Boys' music is so multi-layered — you can experience it on so many layers. You've got the obvious harmonies, which are amazing. But what we found making this record is when you dig down into the arrangements, they're extraordinary. They're fresh. They're new. They're complex. They're beautiful and constructed in a completely original way."
Pre-order The Beach Boys With The Royal Philharmonic Orchestra here.
The track listing for the album is as follows:
1. California Suite
2. California Girls
3. Wouldn't It Be Nice
4. Fun, Fun, Fun
5. Don't Worry Baby
6. God Only Knows
7. Sloop John B
8. Heroes And Villains
9. Disney Girls
10. Here Today
11. In My Room
12. Kokomo
13. The Warmth Of The Sun
14. Darlin'
15. Help Me, Rhonda
16. You Still Believe In Me
17. Good Vibrations
Explore our Beach Boys Artist Page.
Format:
UK English