Ben Howard, Jack Johnson Confirmed For 2023 'On The Mount' Festival
The event will take place across midsummer, nestled amongst the magical woodlands of Wasing, one of the most diverse rural estates in England.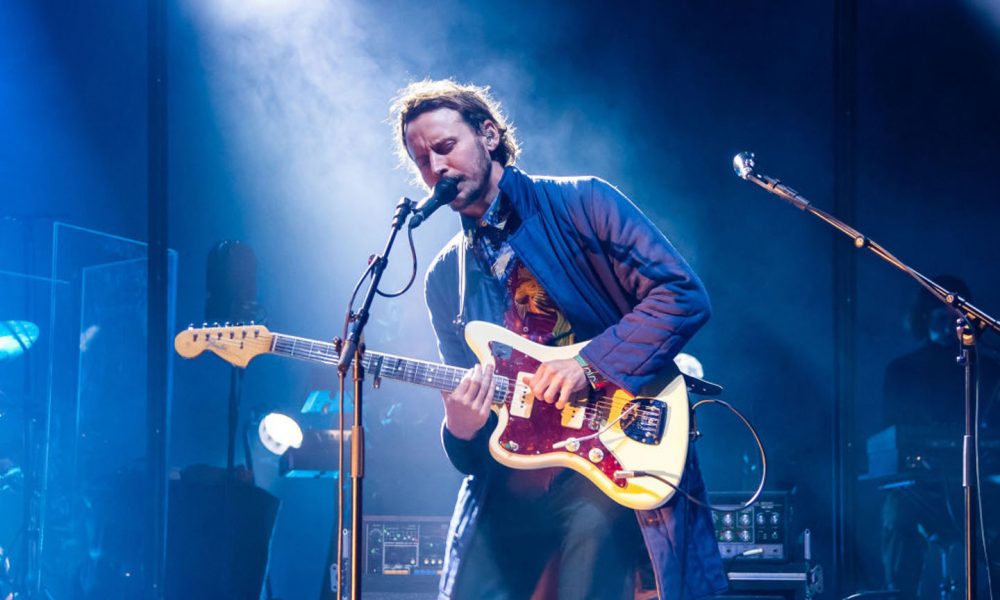 A unique new concert series, staged on the incredible natural amphitheater The Mount in the grounds of Wasing in Berkshire, has been announced for summer 2023. The 'On The Mount' festival will take place across midsummer, nestled amongst the magical woodland treescape at Wasing, one of the most diverse rural estates in England.
The inaugural line-up for the series will feature headline sets from Gabriels on June 22, Jack Johnson on June 25, Primal Scream on June 30, Ben Howard on July 1, and Sigur Ros on July 2. Support artists and further shows will be announced in due course.
Soulful British-American trio Gabriels are nominated for this year's BRIT Awards International Group of the Year, following the release of the first half of their debut album 'Angels and Queens', released last year. Already touring worldwide and garnering fans such as Elton John, the band will release the hugely anticipated second half of the album later this year. Gabriels will be supported at this show by Olivia Dean, one of the UK's hottest rising stars, and Rachel Chinouriri, one of The Guardian's Ones to Watch for 2023.
Hawaiian-born, California raised Jack Johnson is a Grammy nominated, BRIT Award winning singer-songwriter who released his 8th studio album Meet The Moonlight last year to critical acclaim. Johnson rose to fame in the mid-00's with albums such as On and On and In Between Dreams, which went platinum and multi-platinum respectively and features hits such as "Better Together," and "Good People."
Fronted by founding member Bobby Gillespie, Primal Scream has a back catalog spanning more than three and a half decades, embracing everything from psychedelic pop to degenerate rock'n'roll; euphoric rave to industrial gloom. Along with hit singles such as "Movin' On Up," "Rocks" and "Loaded," the band has achieved seven Top 10 albums, including Screamadelica and Give Out But Don't Give Up and were the first ever winners of the Mercury Music Prize in 1992.
BRIT Award winning singer-songwriter Ben Howard released his double platinum-selling debut album Every Kingdom in 2011, followed by a Pyramid Stage Glastonbury appearance. His follow-up album I Forget Where We Are went straight to No.1 in the UK album charts, and his subsequent albums Noonday Dream in 2018, and his most recent Collections from the Whiteout in 2021 were released to critical acclaim.
Icelandic post-rock icons Sigur Ros will perform a UK Festival Exclusive set at Wasing, having last year celebrated 20 years since its iconic third album, Untitled, otherwise known as '( ).' Famed for incredible live performances, and the ubiquity of its song "Hoppipolla," the band has now released seven studio albums, two films, solo albums, side projects, orchestral and choral works, tech start-up collaborations, music for dance companies and leading visual artists, as well as several film scores.
No longer a traditional estate, Wasing is breaking the mold and offering a different narrative to the connection between people and the planet. The spectacular woodland venue hosts healing retreats enriched with nature immersion, wellbeing festivals, and restorative events.
Wasing previously hosted the Glade dance music festival in the mid-late 2000's, and currently hosts the Medicine Festival, a unique remedial festival experience which invites people to come together and envision a more enlightened, peaceful and sustainable world.
On The Mount curators John Empson and Ollie Rosenblatt of Senbla said: "We're delighted to bring such a diverse and wonderful line-up to the inaugural year of On The Mount, with artists that match the beauty and spectacular nature of The Mount at Wasing. We can't wait for audiences to really experience something different on these summer evenings beneath the stars and surrounded by the woodland."
Andrew Perkins, CEO of Wasing Estate, said: "Nature is the cornerstone for everything and as a linchpin between people and planet, Wasing connects heart and soul with the extraordinary ecological world around us. We are exceptionally excited to launch The Mount, bringing audiences and artists together to harmonize in nature and community through restorative musical experiences.
We are equally thrilled to announce our partnership with Senbla to deliver an unforgettable line-up of outstanding artists and trailblazing creative entertainment, alongside Wasing's very own unique & culturally diverse launch event; a cutting-edge curation celebrating revitalising indigenous, world & contemporary music."
The On The Mount events will be preceded by an intimate Summer Solstice opening event on 21st June, to welcome this new chapter in the story of Wasing, set to feature a diverse and captivating line up of artists.
On The Mount Festival shows: Wasing Estate, Aldermaston, Berkshire
JUNE 22: GABRIELS
JUNE 25: JACK JOHNSON
JUNE 30: PRIMAL SCREAM
JULY 1: BEN HOWARD
JULY 2: SIGUR ROS