Jack Johnson Announces New Album 'Meet The Moonlight'
The singer-songwriter has also shared the record's first single, 'One Step Ahead'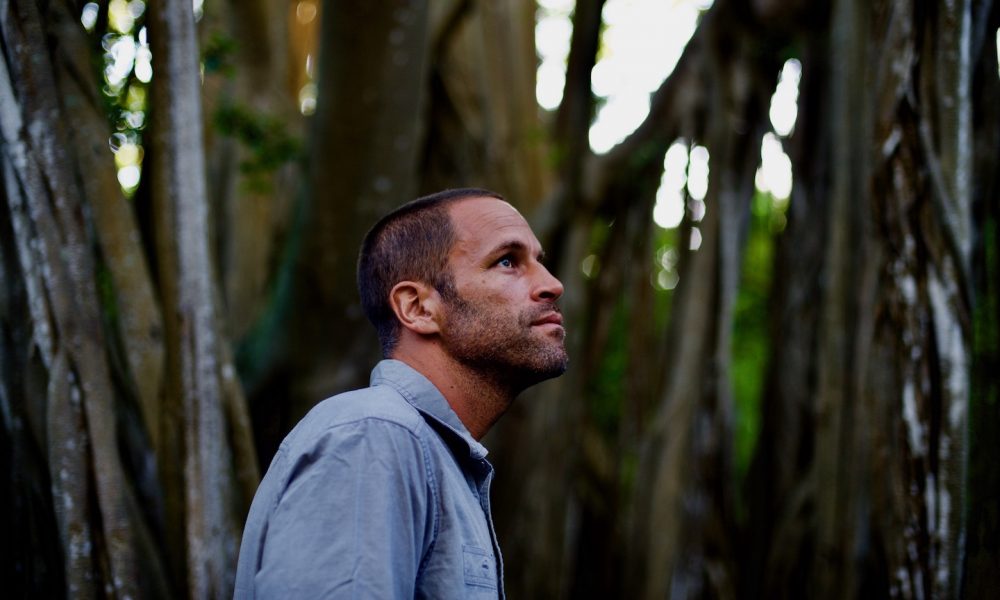 Jack Johnson has announced details of his new studio album Meet The Moonlight and shared the first single from it, "One Step Ahead."
The record will be the singer-songwriter's eighth album and first full-length release in five years. It was produced by Blake Mills and recorded at LA's Sound City and EastWest, and Johnson's own studio The Mango Tree in Hawaiʻi.
"One Step Ahead" finds Johnson tackling how communication has changed since the advent of social media. "We're at a point where human nature hasn't changed but the technology around us has changed dramatically, and it's getting to this dangerous place where the most extreme and sensationalized opinions have the potential to be heard by so many people," he explained.
"That line in the chorus ['Never mind all the noise going through your head'] is about trying to breathe through the noise and get to a calmer place, which seems important when we're seeing a lot of friends lose trust and grow away from each other because they disagree over some issue or another."
Jack Johnson - One Step Ahead (Lyric Video)
The star's new album marks a major artistic milestone from past work, taking shape from a one-on-one collaboration with Mills (whose contributions included everything from fretless guitar to Moog synth to steel drums) and unveiled an intimate and highly experimental process that involved embedding Johnson's elegantly stripped-back arrangements with enchanting sonic details.
"When Blake and I first got in touch we'd send each other playlists, and over time we realized we were drawn to music that sounds effortless despite all the effort put into making it," said Johnson. "After a while, we got a language together and I gained a trust in him that allowed me to let go, push outside my comfort zone, and get to a sound I really loved."
The acclaimed, award-winning artist has also announced a special performance to take place on Earth Day (April 22), which will be held at the Kōkua Learning Farm – an educational and agricultural destination located in the heart of Haleʻiwa, Hawaiʻi. The farm is part of the latest project of Johnson's Kōkua Hawaiʻi Foundation which is establishing agricultural, educational, and retail activities that promote local food, waste reduction, and environmental stewardship.
Fans can tune into the intimate set on Johnson's social media channels on Earth Day, with times and additional details to be announced soon.
Later this year, Johnson will hit the road for a 35-date summer tour, with more shows added in several locations due to demand. All net proceeds earned through Platinum and Premium ticketing programs will be donated to the Johnson Ohana Foundation to support All At Once Non-Profit Partners at each concert. In addition, $2 from every ticket will support the environment, with half being directed to carbon offset projects and the other half to support the All At Once Non-Profit Partners and their environmental projects, plastic-free initiatives, and food security efforts. View the full tour itinerary and find ticketing details on the artist's official website.