Big Sean Earns Emmy Award For Detroit Pistons Campaign
Big Sean earned the award for his role in the Detroit Pistons' 2022-23 Brand Campaign commercial 'Different by Design.'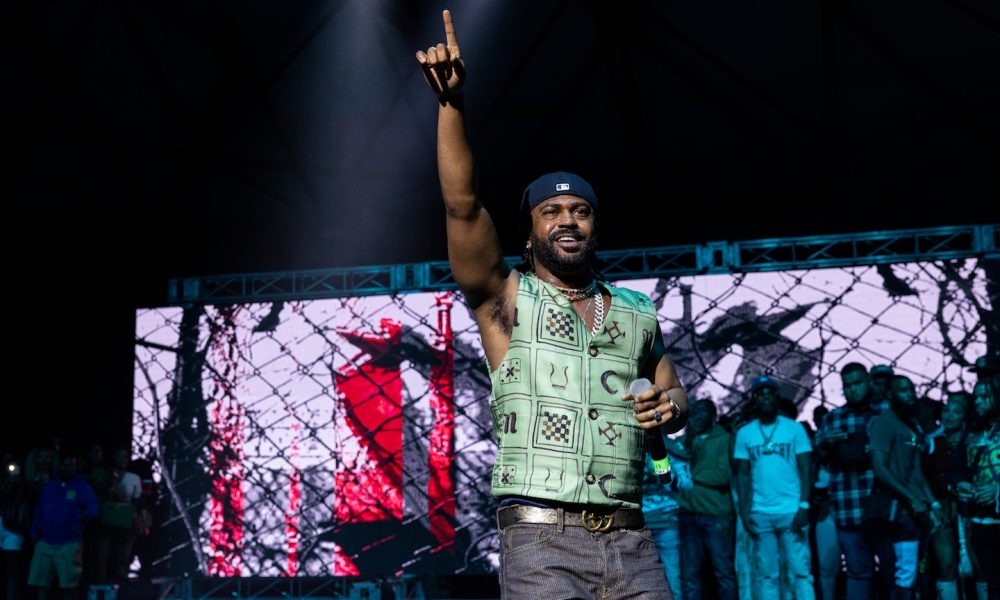 Multi-platinum recording artist, entrepreneur, and philanthropist Big Sean earned his first Emmy Award for his role in the Detroit Pistons' 2022-23 Brand Campaign commercial "Different by Design."
Currently serving as the Creative Director of Innovation for the Detroit Pistons, Sean recently partnered with Nike to create special edition NBA jerseys.
Sean received the award at a surprise ceremony during his 5th Annual Detroit's On Now (D.O.N) Weekend, which celebrated 50 Years of Hip-Hop in his hometown of Detroit. Presented by the Sean Anderson Foundation (SAF) in partnership with Boys & Girls Clubs of Southeastern Michigan and Detroit City Council President Mary Sheffield, D.O.N Weekend activities included a community block party, DON Panel Talks, celebrity flag football game, skate party, and more.
"It's such a blessing to be hosting our 5th Annual DON Weekend, and I'm so thankful to everyone who has supported us so far," said Big Sean upon announcement on the event. "I'm looking forward to celebrating 50 Years of Hip-Hop in the city that has given me so much love. LET'S GO!"
"Hip-Hop is not just music, but a culture that has impacted our community in so many ways—and to celebrate 50 years by exposing and engaging youth in its impact is something the Boys & Girls Clubs of Southeastern Michigan is proud of doing alongside Big Sean and the Sean Anderson Foundation," said Shawn H. Wilson, president & CEO BGCSM. "We're excited to be a partner in celebrating the city in unique ways every year during DON Weekend and we thank Myra and Sean for keeping youth top-of-mind in all they do for the city of Detroit."
Last year, The Sean Anderson Foundation donated $10,000 to benefit Wayne State University HIGH (Helping Individuals Go Higher) Program.
These funds will be used to support the operations of the HIGH Program which will ultimately provide short-term support to Wayne State students experiencing homelessness or precarious housing situations.
Listen to the best of Big Sean on Apple Music and Spotify.