Billie Eilish & Khalid's 'Lovely' Video Hits 1 Billion YouTube Views
The song also featured on the accompanying soundtrack for the second season of Netflix's '13 Reasons Why' series.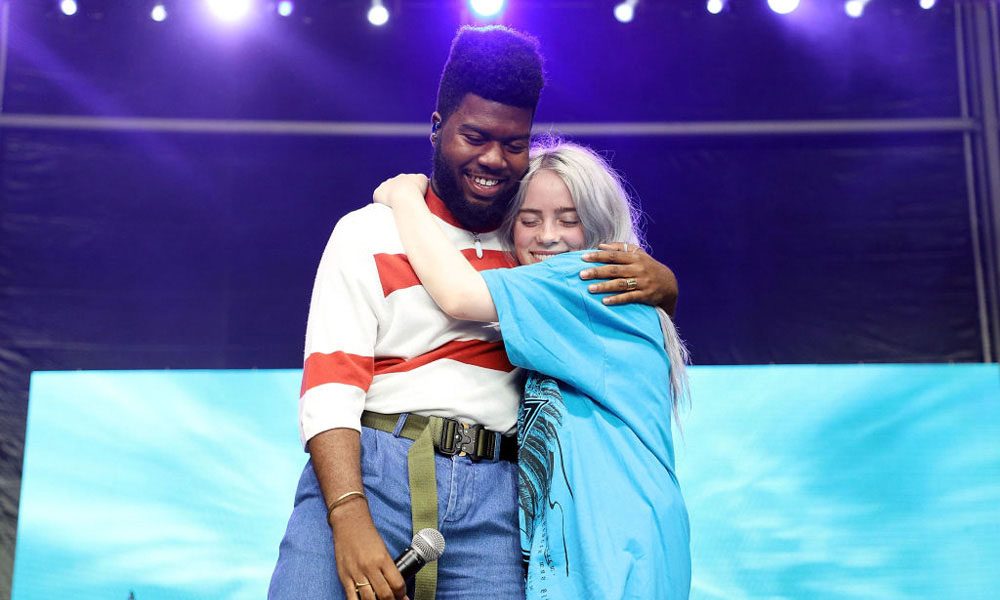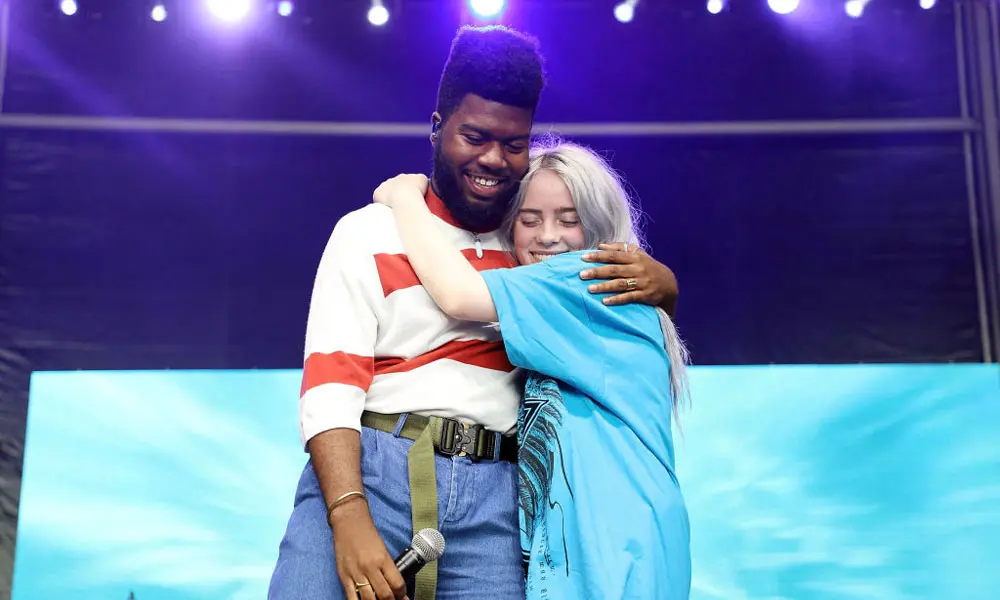 Billie Eilish and Khalid have a "Lovely" reason to celebrate now that the music video for their 2018 collaboration has reached 1 billion views on YouTube.
In the cold and dark visual for their melodramatic ballad, which premiered April 26, 2018, the two young singers delicately waltz around each other in a glass box while wearing all-black outfits and a thick layer of silver chains.
The then-16-year-old Eilish came up with the video concept to convey feeling hopelessly trapped with someone else. "Lovely" was featured on the accompanying soundtrack for the second season of Netflix's 13 Reasons Why series, which Selena Gomez executive produced.
This marks Khalid's first entry and Eilish's second entry after the music video for "Bad Guy," her Billboard Hot 100 No. 1 hit and Grammy winner, ushered her into the exclusive club two months ago.
"AYYYEEEEE BAD GUY HIT A BILLI," the pop superstar wrote on her Instagram Story at the time with a screenshot of the YouTube page.
Billie Eilish, Khalid - lovely (Official Music Video)
Elsewhere in Billie Eilish news, the young star is readying to release her first-ever book this spring. Simply titled Billie Eilish, the hardcover book will feature hundreds of photos hand-selected by the artist, taking fans on a visual journey through the young phenomenon's life – from snapshots of her early childhood to behind-the-scenes moments on tour. The book hits stores May 11 via Grand Central Publishing in the US and Wren & Rook in the UK.
An accompanying audiobook will be released simultaneously, in which Eilish will share never-before-told stories and recollections from her personal life and career. The companion piece will also feature commentary from the artist's parents, who share memories of their talented daughter.
In a press release, Eilish said, "I spent many hours over many months pouring through my family albums and archives, handpicking all of the photos in this book. I hope you love it as much as I do."
Listen to the best of Billie Eilish here.