Billie Eilish Announces 'Where Do We Go' Livestream Concert
Tickets to the livestream also grant access to exclusive merch and the concert as video on demand, available for 24 hours after the show.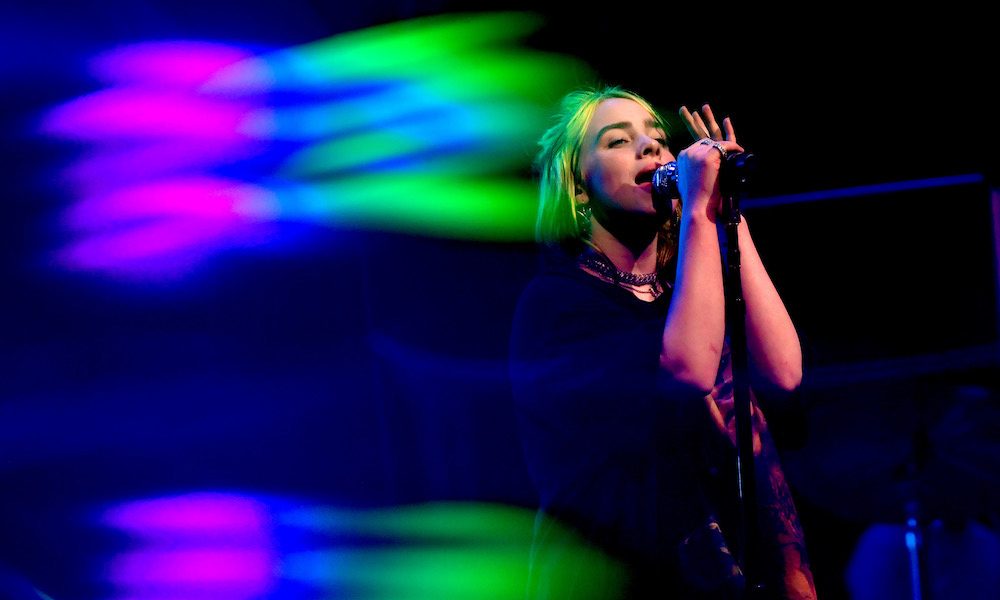 With her 2020 tour postponed, Billie Eilish is bringing her live music experience to her fans around the world with her WHERE DO WE GO? THE LIVESTREAM on October 24.
It will be an official ticketed event, going live on Saturday, October 24 at 3:00 pm PST on her artist website. Tickets to the livestream are available now, and will grant fans access to exclusive merch and the concert as video on demand, available for 24 hours after the show.
Eilish had just started her world tour for her Grammy-winning and No.1 album, WHEN WE ALL FALL ASLEEP, WHERE DO WE GO? when the pandemic put the entire live music industry on pause.
The singer-songwriter and now Apple Music radio host, has been working hard during quarantine to connect with her fans. From performing in various benefit livestreams (iHeart Living Room Concert for America and One World: Together at Home), performed a virtual set at the 2020 Democratic National Convention and NPR's Tiny Desk (Home) Concert, and most recently, performed her new song for the upcoming James Bond film, No Time To Die, on The Tonight Show Starring Jimmy Fallon.
While the film was initially slated to hit theatres on November 12, the 25th Bond film has been officially rescheduled for April 2, 2021. That being said, Eilish did share the official video for her new original theme, which offers a brief sneak peek of the new film.
She's even released new music during the pandemic, with the R&B-laced single, "My Future." The outspoken singer and activist also got involved with the 'Just Vote' campaign, ahead of November's U.S. presidential election.
A partnership with Global Citizen and Headcount, Just Vote encourages young people to vote. Eilish joins fellow artists Taylor Swift, Quavo her brother FINNEAS to help back the initiative. Having recently turned 18, this will be the first presidential election that Eilish is eligible to participate in.
Each artist is offering exclusive experiences and prizes to those who confirm their voter registration status through the 'Just Vote' initiative. While Swift is offering up a signed guitar, Eilish is giving away a signed vinyl copy of her record to civic-minded fans.
Visit her official artist website for more details about the livestream.