BLACKPINK Performs 'Shut Down' In Paris With A Violinist
The group performed with award-winning Swedish violinist Daniel Lozakovich.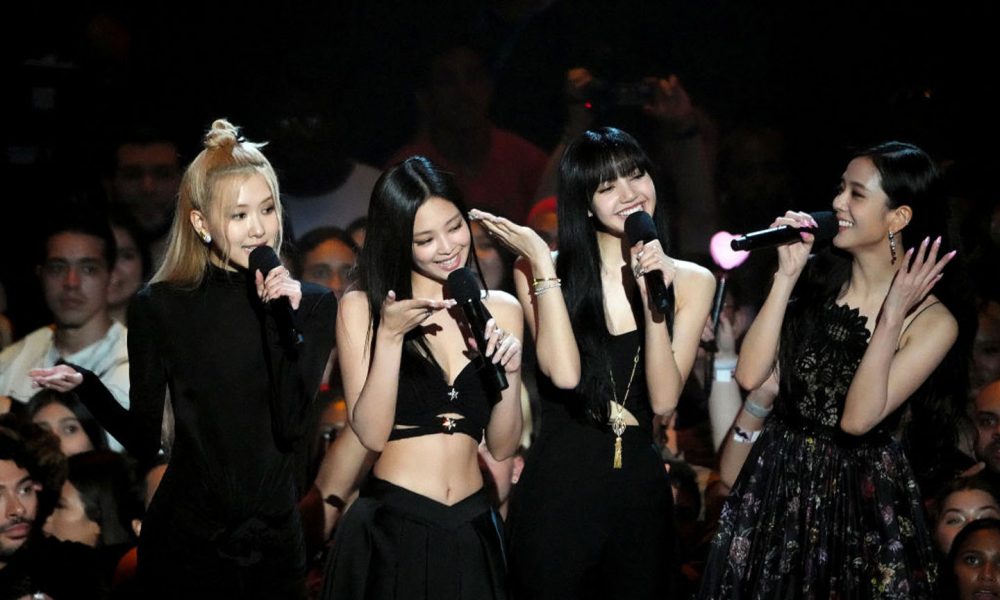 K-pop superstars BLACKPINK recently performed a special version of their latest single "Shut Down" in Paris on January 28 with award-winning Swedish violinist Daniel Lozakovich.
The group performed the song at Le Gala des Pièces Jaunes, a charity concert organized by French first lady Brigitte Macron. The concert, which also featured performances by Pharrell Williams and Kid Cudi, among others, was also aired on television.
Blackpink "Shut Down" ft. Daniel Lozakovich - Le Gala des Pièces Jaunes
BLACKPINK's "Shut Down" performance began with an orchestra performing Paganini's violin concerto "La Campanella," which the song notoriously samples. The girl group later appeared on stage with Lozakovich, who played the iconic classical melody while they perform.
Earlier this month, the Coachella 2023 lineup was revealed. Headliners include Bad Bunny, BLACKPINK, and Frank Ocean. Earlier in January, Last week, BLACKPINK's hit song "Ddu-Du Ddu-Du" made history for being the first music video of a K-pop group to surpass two billion views on YouTube.
The girl group's achievement was noted by their music label YG Entertainment on its official Twitter account on Wednesday, January 4.
The music video of "Ddu-Du Ddu-Du" features BLACKPINK members Jisoo, Jennie, Lisa, and Rosé performing the song in a variety of glamorous outfits. The single was dropped in June 2018, along with the release of their first Korean EP "Square Up." A Japanese version of the single was released in August 2018.
That same week, BLACKPINK'S "Shut Down" music video surpassed 300 million views on YouTube. The video reached 300 million views early on the morning of Monday, January 2. It took the video just 109 days to hit this milestone.
"The explosive number of views on our videos is because we could practice with our members in a free atmosphere in the practice rooms," said YG Entertainment in a press release. "It was also achieved by Lisa's performance skills and high-quality music."
Elsewhere in BLACKPINK news, the band's Jisoo has confirmed that her long-awaited debut solo album will be released this year. Answering questions on Weverse to end 2022, the K-Pop star wrote, "Please wait for Jisoo's solo album in 2023."