BLOSSOMS Debut 'The Sulking Poet' Music Video From 'Ribbon Around The Bomb'
The album arrives April 29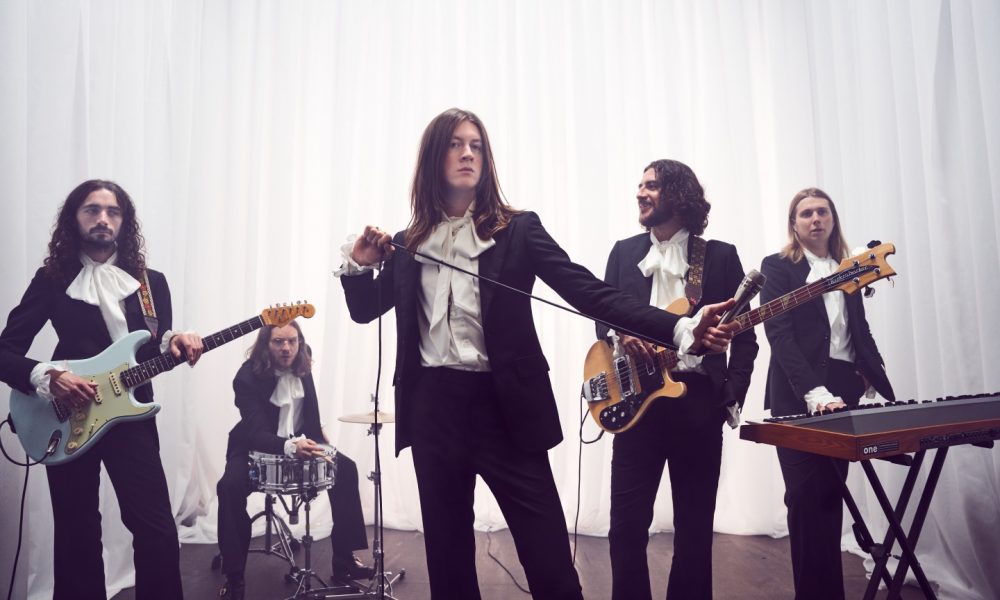 British alternative band BLOSSOMS have shared their latest single "The Sulking Poet" from the upcoming fourth studio album Ribbon Around The Bomb, out April 29. The track arrives alongside an enthralling music video directed by Edwin Burdis.
Blossoms - The Sulking Poet (Official Video)
"I once saw a Blossoms fan page describe me as 'The Sulking Poet' and I thought that was a great name for a song," BLOSSOMS' Tom Ogden shared in a statement. "I have been told that I need to smile more from time to time. This song touches on the imposter syndrome I've sometimes felt in the past. How did I get here? Do I deserve it? Should I be enjoying myself more?"
On "The Sulking Poet," BLOSSOMS explores a young boy growing up and trying to find a place in the world in the process. "Everyday is like a rolling storm / And he's playing in a covers band, does a Sunday in a clothing store / Won't you stay until sunrise, you could maybe help find my voice," Ogden sings.
Ribbon Around The Bomb is a collection of self-reflective material looking over the past and forward towards the future.
"While on tour in 2019 in Mexico, I visited Frida Kahlo's house. Looking at her paintings on show, someone had described one of them as being like a 'ribbon around a bomb,'" Ogden explains of the album title. "I immediately thought that it was a great title for a song and album because of the imagery that it evoked in my mind. I thought about how lots of things in life could be described as being a ribbon around a bomb in the sense that as people we often dress things up which have a darkness lying beneath them."
In August, the band will perform two shows later this year, stopping off at New York's Irving Plaza on August 16 and heading to Los Angeles for a night at the El Rey Theater on April 18. Tickets are available now via the official BLOSSOMS website.