Astralwerks And Blue Note Release 'Bluewerks Vol. 6: Open The Window'
The new compilation features work fro Lo-Fi stars including Nokiaa, Moderator, Bobby Dreamz BIG and more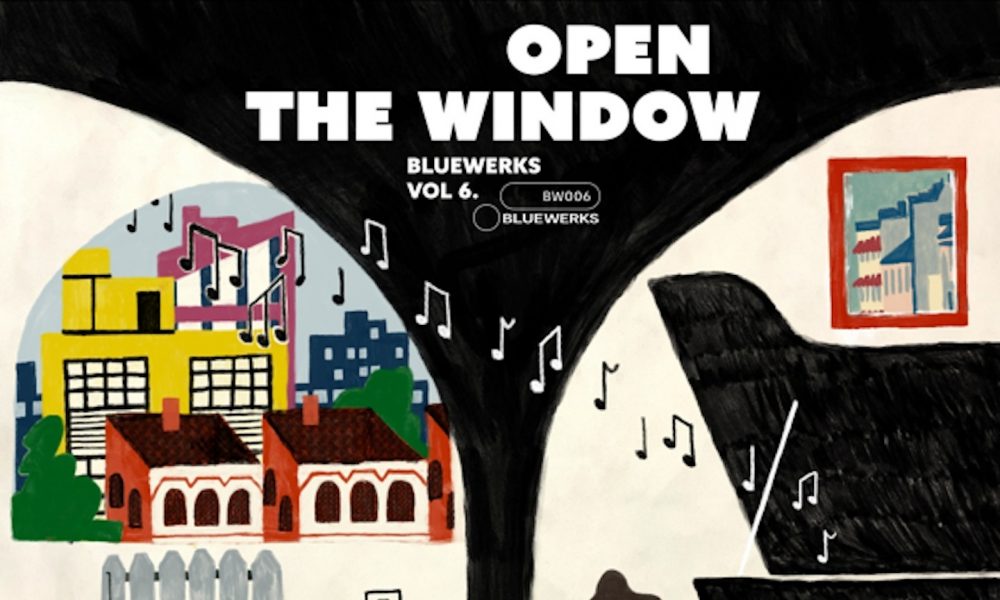 Astralwerks and Blue Note Records have released the sixth installment of Bluewerks, the iconic labels' collaborative Lo-Fi series, which brings together downtempo electronica and jazz-infused sounds.
Bluewerks Vol. 6: Open The Window yet again features another standout cast of Lo-Fi's latest and greatest creators, including the likes of Nokiaa, Moderator, Bobby Dreamz BIG, Otis Ubaka, Gregory David, Living Room, Rosoul, and Viktor Minksy. The new collection signals a new beginning and a breath of fresh air.
Today (February 4), SiriusXM has also launched SiriusXM Chill x Bluewerks, a takeover of the channel, which will feature hour-long mixes from the artists featured on Vol.6. The new mixes will be played across this weekend.
Bluewerks, Otis Ubaka - "Atmospheric"
The takeover is yet another example of the Bluewerks series' runaway success, which has only been growing since the first EP's release in 2021. So far, more than 25 million streams of the Bluewerks releases have been racked up across all platforms, while they have also received prominent placements on multiple taste-making playlists, including Spotify's "Lo-Fi Beats," Apple Music's "Beatstrumental," and YouTube's "Lo-Fi Loft."
Previously, Astralwerks and Blue Note celebrated Christmas with Bluewerks Vol. 5: Warm Up, which was released in December. That compilation was entirely produced by Sebastian Kamae, a Bluewerks alumnus who was featured on the first release in the series, Bluewerks Vol. 1: Up Down Left Right. Each of the tracks on the Christmas EP was an ode to the winter months with titles like "Warm Up," "Reunion," "December," and "Ice Skating."
Buy or stream Bluewerks Vol. 6: Open The Window.
Bluewerks Vol. 6: Open The Window Tracklist:
1. Nokiaa – "Stillness"
2. Nokiaa – "Bruce"
3. Moderator – "Laguna"
4. Bobby Dreamz BIG – "A Little Dream"
5. Otis Ubaka – "Atmospheric"
6. Gregory David – "Hazey, Wavy"
7. Living Room, Rosoul, Viktor Minsky – "Ahmad"