Bob Marley 'One Love Experience' Exhibition To Open In LA
The opening will mark the first US residency for the exhibition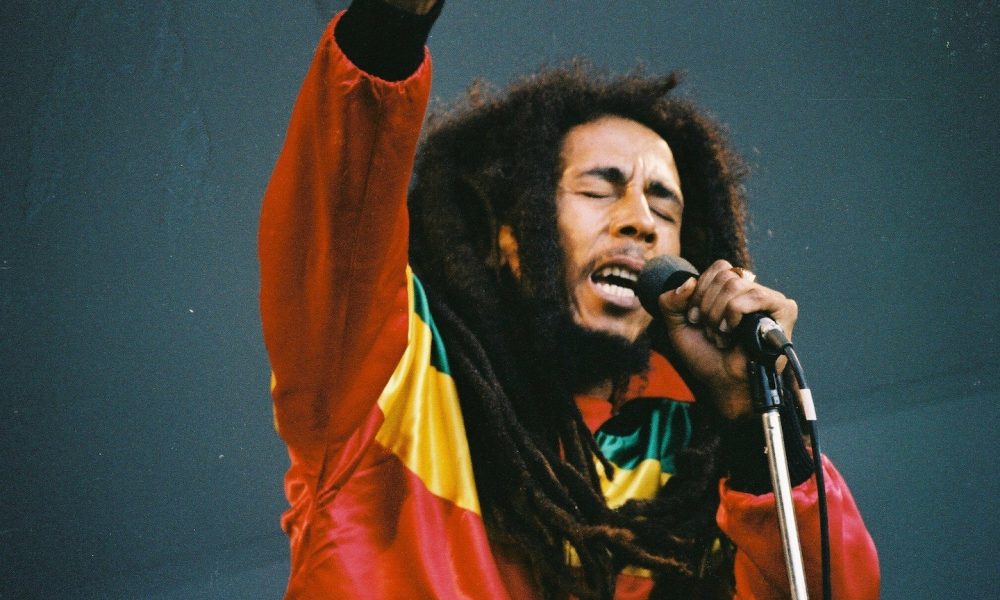 Bob Marley's One Love Experience exhibition is set to open in Los Angeles, following residencies in London and Toronto.
The first US residency for the exhibit will be held at LA's Ovation Hollywood – near the reggae icon's star on the Hollywood Walk Of Fame – from January 27, 2023. It will remain open to visitors for 12 weeks.
Fans can expect to see Marley's entire Rock & Roll Hall Of Fame archive at the exhibition, alongside previously unseen photos, rare memorabilia, and artwork inspired by the star. There will also be a silent disco in the venue, where fans can dance along to Marley's music.
Elsewhere, "the world's largest vinyl record" of the Legend compilation will be on display, plus the cannabis garden known as the One Love Forest.
The One Love Experience will kick off its stint in LA with a pre-party featuring performances from Marley's grandson Skip and King Cruff, the latter of whom is signed to Tuff Gong. More events will take place at the venue in February, around what would be the star's birthday.
In a statement, Marley's daughter and CEO of the Bob Marley Group, Cedella Marley, said: "We are so thrilled to have the exhibit opening in Los Angeles just in time for Daddy's birthday [on Feb. 7]. After being in London and Toronto, it's going to be amazing bringing the experience here to the US for the first time and just steps from Daddy's star on the Hollywood Walk of Fame."
The exhibition's director and producer, Jonathan Shank, added: "The Bob Marley One Love Experience has already created so many positive vibrations for fans in London and Toronto, and it's an honor to continue to have the opportunity to curate and produce the exhibit right in the heart of Hollywood."
Tickets will go on sale on December 7 and will be available to purchase on the Bob Marley One Love Experience website.
This summer, Marley was celebrated with the release of his album Exodus being released in Dolby Atmos, as well as a special digital deluxe edition of the album being shared to mark its 45th anniversary. Among other content, the title track also received a new lyric video that drew on the Biblical story of Moses leading the Israelites out of Egypt and the hope of guiding the Rastafarians to freedom.