How To Watch 'Biography: Bobby Brown' And 'Bobby Brown: Every Little Step' On A&E
The two-part 'Biography: Bobby Brown' premieres tonight, while the 12-part series, 'Bobby Brown: Every Little Step,' premieres tomorrow.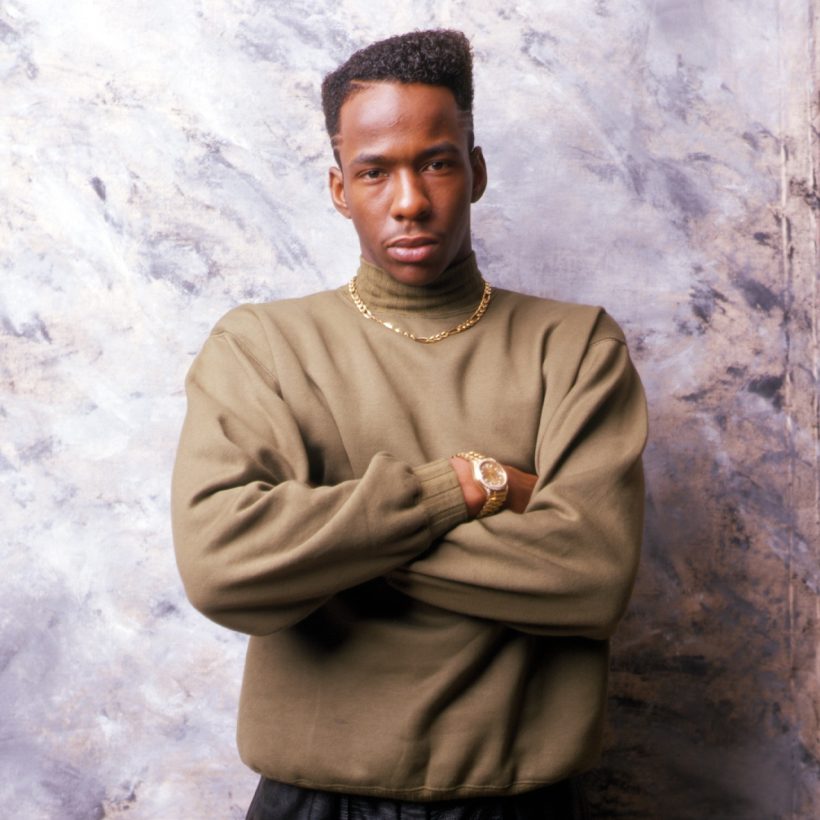 A&E is set to premiere two new programs this week on the legendary R&B artist, Bobby Brown. They include Biography: Bobby Brown and the 12-part series, Bobby Brown: Every Little Step.
Airing tonight, May 30, and tomorrow, May 31, at 8:00 pm ET/PT is the two-night Biography: Bobby Brown event. Through exclusive access and interviews, the definitive documentary gives fans an up-close and personal look at the American Music Award winner's journey to superstardom: from growing up in the housing projects of Roxbury, Massachusetts, through his rise to fame with New Edition and beyond. The R&B icon also gets candid about his struggles with substance abuse, his marriage to Whitney Houston, and the devastating loss of Houston and his two children.
First Look at A&E's Two-Night Documentary Event "Biography: Bobby Brown" premiering Memorial Day
Confronting his very personal yet very public struggles in this tell-all documentary, Brown recounts what it was like to become a music phenomenon at such a young age. In an effort to come to terms with his tumultuous past, Brown, for the very first time, visits the gravesite of Whitney Houston and daughter Bobbi Kristina and holds a deeply moving tribute in honor of Bobby Junior.
The documentary includes interviews with fellow artists, including Usher, Jermaine Dupri, Keith Sweat, Babyface, New Edition's Ricky Bell, Michael Bivins, Ronnie DeVoe and Johnny Gill, as well as Brown's family, friends and those who experienced this journey with him. Over the course of two nights, viewers will get to hear never-before-heard stories as they reflect on Brown's life both on and off stage.
The new 12-episode series Bobby Brown: Every Little Step, meanwhile, takes viewers into the present day for an exclusive look at Brown's life with his wife, Alicia Etheredge-Brown, and their children – La'Princia, Landon, Cassius, Hendrix, and Bodhia – as he focuses on new business ventures, new music, as well as the 2022 reunion with New Edition on The Culture Tour.
The series – which airs every Tuesday at 9:00 pm ET/PT and premieres tomorrow, May 31, at 10:00 pm ET/PT – follows along as Brown juggles his music career, raises a family, and comes to terms with the recent loss of his son. It also finds Brown focusing on his sobriety and his physical health.
Both Biography: Bobby Brown and episodes of Bobby Brown: Every Little Step will be available on demand, on aetv.com, and on the A&E app the day after each premiere. Fans are encouraged to join the conversation on social media by using the hashtag #BobbyBrownBio.
First Look at A&E's New Series "Bobby Brown: Every Little Step" premiering Tuesday, May 31
In addition to the two shows on A&E, Brown is also looking back on his career by re-releasing a number of his classic videos in HD, including "My Prerogative," "Every Little Step," and "Humpin' Around." Additionally, an expanded edition of Bobby's 1986 debut, King of Stage, was released this past Friday, May 27.