Bono And The Edge Collaborate With Martin Garrix On Euro 2020 Song
May 14 has been confirmed by a U2 spokesperson as the release day for 'We Are The People.'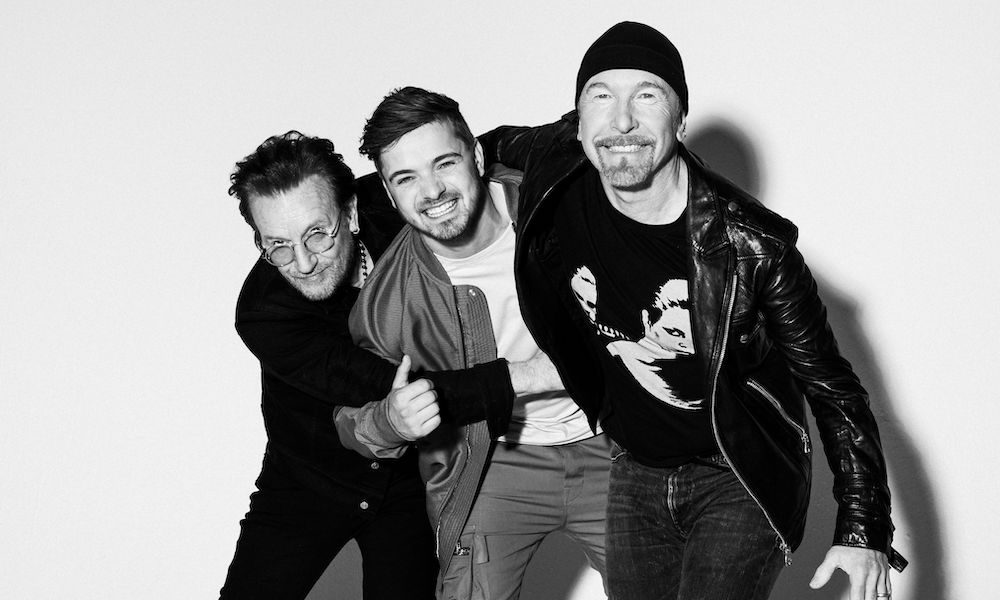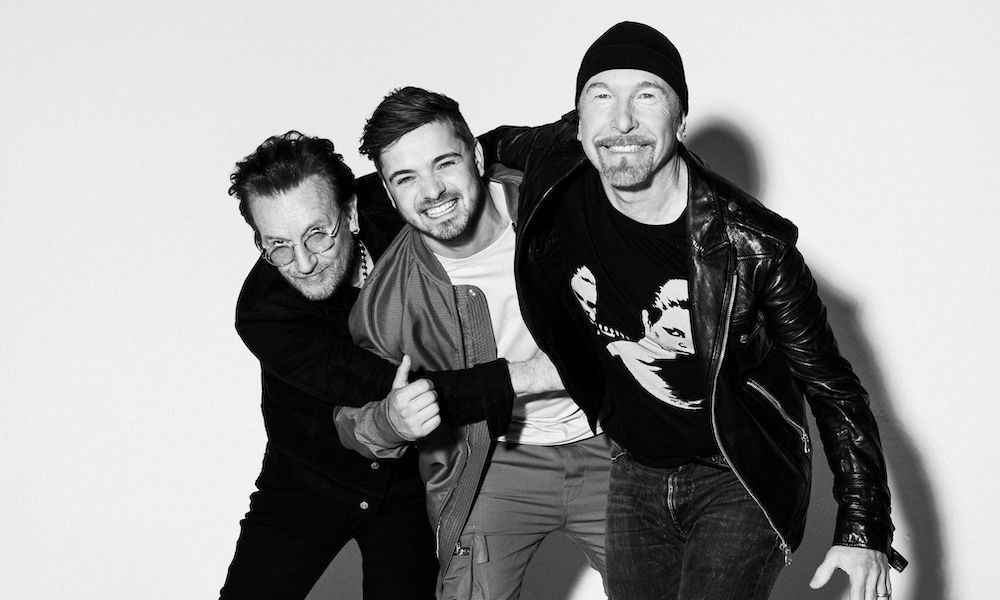 Bono and The Edge of U2 have collaborated with Dutch DJ Martin Garrix on "We Are The People," the official song for UEFA Euro 2020. The delayed European Championship soccer finals take place this summer.
Garrix posted the above photograph of the trio on social media yesterday (4), citing May 14 as the song's release day, which has been confirmed to uDiscover Music by a U2 spokesperson. The Sun newspaper writes that Bono and The Edge are in London this week to record a video for it with the DJ.
Garrix, a huge football fan, is said to have been working on the song over recent months. He was commissioned to write the official song for the tournament in October 2019, describing it as an "incredible honor." He was also confirmed to write other key music for the finals, as the Official UEFA Euro 2020 Music Artist.
Speaking at the time of the announcement, Garrix said that Euro 2020 was "the perfect way to celebrate 60 years of this incredible competition. Music is my passion, but I'm also a huge football fan, so it's extra special for me to be able to create the official song for what will be the biggest Euro in history."
Beautiful days?
Euro 2020 was postponed last summer because of the pandemic, and will now be held across 12 European cities, starting on June 11, when the opening fixture between Turkey and Italy takes place.
Each host country is to allow the controlled admission of limited numbers of supporters, in accordance with all safety protocols. The semi-finals and final of the tournament will be staged at Wembley Stadium, with the final on July 11.
U2 are also no strangers to the world of football, with their 2000 anthem "Beautiful Day" widely used as a TV soccer theme, notably in the UK by ITV in their erstwhile coverage of the English Premiership.
Listen to the best of U2 on Apple Music and Spotify.