Bono Sings 'Running To Stand Still' At Dublin Busking Benefit
The U2 frontman shared the tune via livestream for an annual charity event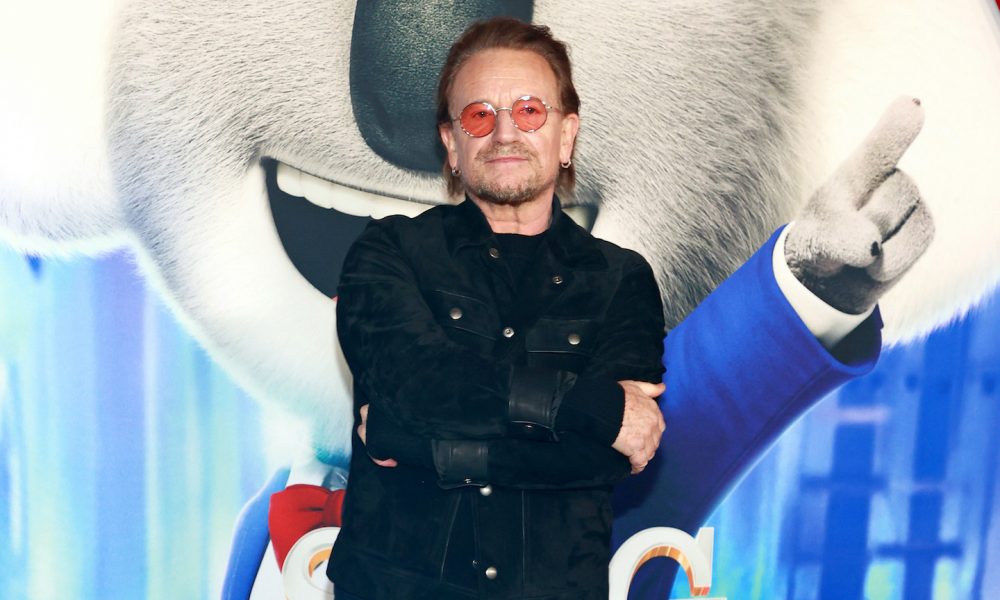 When Bono sang U2's "Running to Stand Still" on December 24 as part of an annual benefit in his native Dublin, it probably didn't seem too out of character. After all, U2 has long been associated with charitable acts, and they've always been closely tied to their hometown.
As its name implies, the Christmas Eve Busk is indeed usually a busking event, taking place out on Grafton Street in Dublin, where the participants bring their songs straight to the people. The pandemic seemed to put that idea in jeopardy, but do you really think Bono would allow a little thing like a global pandemic to slow him down? Not a chance.
With drums, guitars, violin, and piano behind him, the U2 frontman used technology to his advantage and presented a livestream from St. Patrick's Cathedral in Dublin, delivering an impassioned performance of the intensely moving ballad "Running to Stand Still" from his band's blockbuster 1987 album The Joshua Tree.
Glen Hansard, the singer/songwriter best known for the musical film Once and his band The Frames, is the man who started the tradition of the Christmas Eve Busk in Dublin, and the event has been helping to combat the problem of homelessness in the local community for a decade now.
Over the course of its existence, the Christmas Eve Busk has included a host of luminaries including the likes of balladeer Damien Rice and famed Pogues frontman Shane McGowan.
So while Bono may be one of the most high-powered performers the event is ever likely to see, he certainly takes his place in a well-established line of respected artists. Hopefully, when the annual charity event rolls around again next year, whoever is performing will be able to take it to the streets once again, greeting some of Dublin's populace eye to eye.