Boygenius Returns With New Single 'Not Strong Enough'
'The Album' is out March 31 via Interscope Records.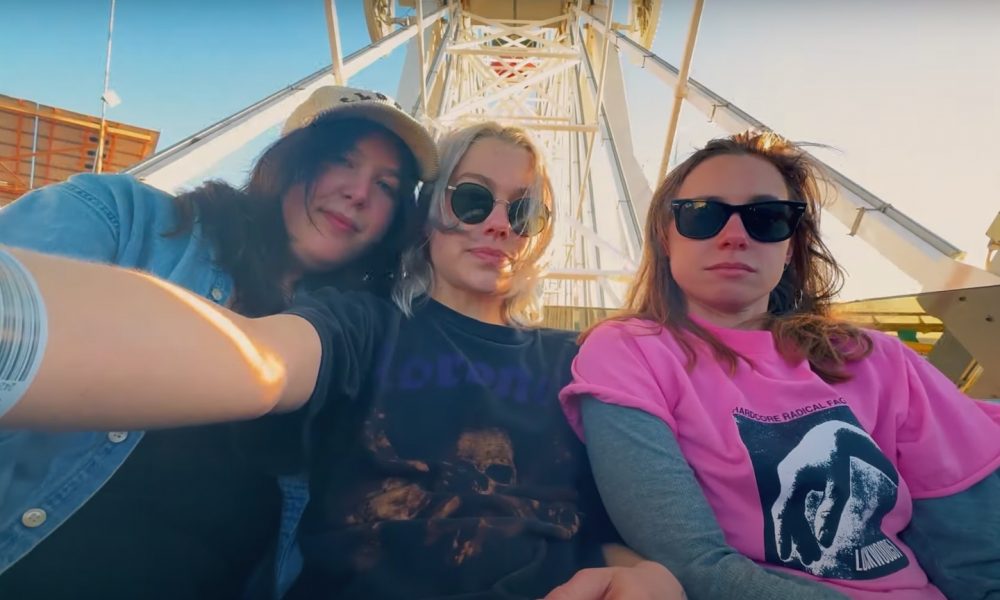 boygenius–the acclaimed trio of Julien Baker, Phoebe Bridgers and Lucy Dacus–has released "Not Strong Enough," the fourth track taken from its highly anticipated debut album, the record.
Through soaring harmonies and the band's signature candid lyricism, the song is about paradoxically experiencing self-hatred while having a God complex. The accompanying video, which was self-shot by the band and edited by Jackson Bridgers, feels like a home video reel, offering a glimpse into their close bond as they spend a carefree day together. "Not Strong Enough" premiered on BBC Radio 1 Hottest Record.
boygenius – Not Strong Enough (official music video)
Last week, boygenius announced details of its debut UK live shows, set to take place in summer 2023. The supergroup will arrive in the UK in August for a pair of gigs. The trio will headline London's Gunnersbury Park on August 20, with support from MUNA and Ethel Cain. Two days later, on August 22, it will head to Halifax's Piece Hall, where it will once again be joined by Cain.
The Record will be released on March 31 and will feature the singles "$20," "Emily I'm Sorry," and "True Blue." The tracks, which were all released earlier this year, marked the first new music from boygenius since 2020, when they released a handful of demos from the recording sessions for the EP to raise money for charitable organizations in their respective hometowns on behalf of the Downtown Women's Center of Los Angeles, OUTMemphis, and Mutual Aid Distribution Richmond.
Previously, the band's only official record came in the form of the self-produced and self-titled debut EP, which was released in 2018 to critical acclaim.
Hollywood star Kristen Stewart is set to direct three music videos for boygenius, according to the band. The revelation came in an article published by Rolling Stone, although it is currently unconfirmed which tracks will soundtrack the visuals.
Boygenius is also set to appear at this year's Coachella, which will take place in Indio, California, between April 14-16 and 21-23. Following the festival, the band will hit the road in North America as part of the Re:SET Concert Series.