Kristen Stewart To Direct Music Videos For Boygenius
The indie-rock supergroup recently returned with three new tracks from its debut album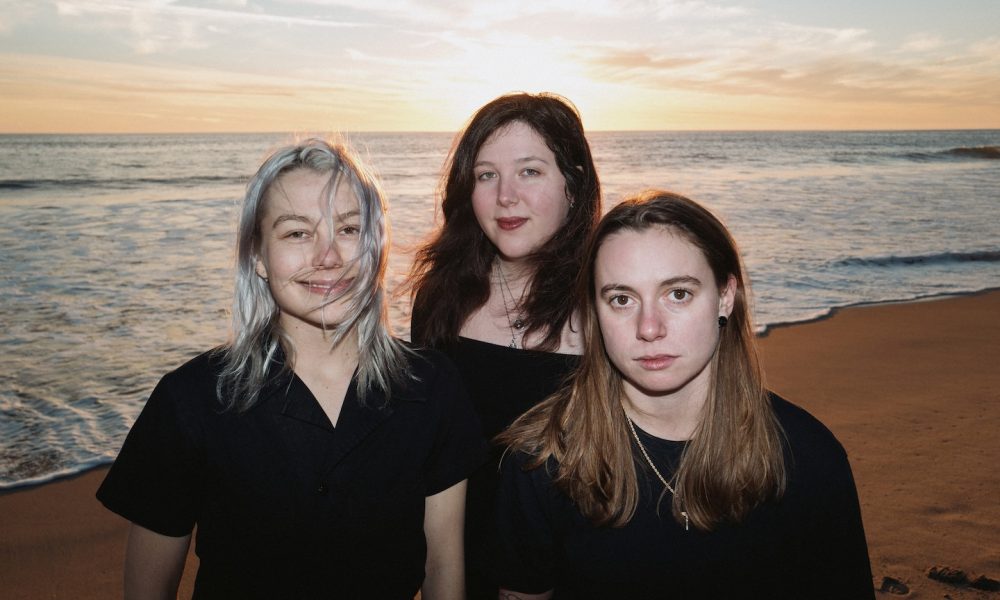 Twilight and Spencer star Kristen Stewart is set to direct three music videos for the indie-rock supergroup boygenius.
The band – comprised of solo stars Phoebe Bridgers, Lucy Dacus, and Julien Baker – will release its debut album, the record, on March 31 via Interscope Records.
Recently, the trio appeared on the cover of Rolling Stone and, in a series of outtakes from the feature now shared by the publication, revealed the superstar collaboration. Although few details were given, the article states that Stewart will helm three music videos for the band.
It is currently unclear what songs they will be, although boygenius returned earlier this month with a trio of singles – "Emily I'm Sorry," "$20," and "True Blue."
The record will mark the first full-length release for the band and follows its self-produced, self-titled EP, which arrived back in 2018. The album was produced and written by boygenius and was recorded at Rick Rubin's Shangri-La Studios in Malibu, California.
Elsewhere, the album will include a song called "Leonard Cohen," which was inspired by the three musicians listening to Iron & Wine's "Trapeze Swinger" on a road trip in Northern California. "It was impossible to interrupt this ten-minute-long song," the band said in press material. "Because of how the exits were spaced, 'Trapeze Swinger' added an hour to their travel time. Phoebe felt like an idiot. Lucy turned that drive into the song 'Leonard Cohen.'"
Boygenius has also been confirmed to appear at this year's Coachella, which will take place in Indio, California, between April 14-16 and 21-13.
The record will mark the group's first new music since 2020, when they released a handful of demos from the recording sessions for the EP to raise money for charitable organizations in their respective hometowns on behalf of the Downtown Women's Center of Los Angeles, OUTMemphis, and Mutual Aid Distribution Richmond.