boygenius Signs To Interscope Records, Shares Three New Songs
'$20,' 'Emily I'm Sorry,' and 'True Blue' are out now.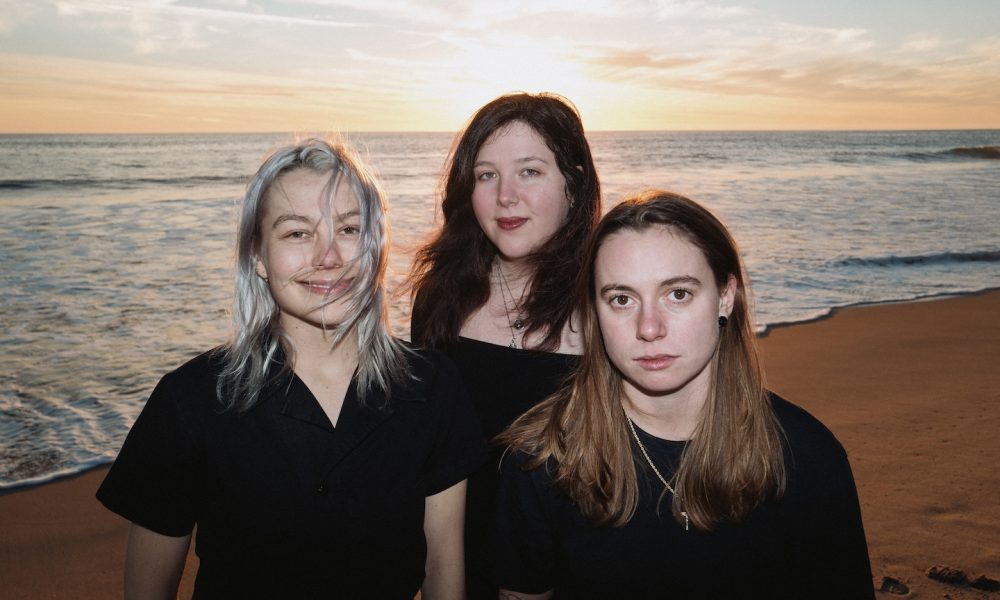 boygenius, the acclaimed trio comprised of Julien Baker, Phoebe Bridgers and Lucy Dacus, has announced their long awaited return with the release of three singles from their upcoming album the record via Interscope Records.
"$20," "Emily I'm Sorry," and "True Blue" are all out now The album is due out March 31, 2023 and marks the first full length project for the band. The news comes on the heels of the trio being confirmed for Coachella.
boygenius - True Blue (official audio)
The band released its self-produced debut EP boygenius together back in 2018. The release of "$20," "Emily I'm Sorry," and "True Blue" marks the first new music from boygenius since 2020, when they released a handful of demos from the recording sessions for the EP to raise money for charitable organizations in their respective hometowns on behalf of the Downtown Women's Center of Los Angeles, OUTMemphis, and Mutual Aid Distribution Richmond.
boygenius - Emily I'm Sorry (official audio)
The long-awaited album is produced and written by boygenius. It was recorded at Shangri-la Studios in Malibu, California.
Regarding the album, the band reflected on some of the tracks. Regarding Leonard Cohen, they explain, "Once, when boygenius was on a road trip in Northern California, Phoebe asked Julien and Lucy to listen to a very important song, and pushed play, and got on the freeway headed in the wrong direction. The song was 'Trapeze Swinger' by Iron & Wine—about a dead person telling the living how he wants to be remembered. It was impossible to interrupt this ten-minute-long song. Because of how the exits were spaced, 'Trapeze Swinger' added an hour to their travel time. Phoebe felt like an idiot. Lucy turned that drive into the song 'Leonard Cohen.'
boygenius - $20 (official audio)
Pre-order the record.
the record Tracklist:
1. Without You Without Them
2. $20
3. Emily I'm Sorry
4. True Blue
5. Cool About It
6. Not Strong Enough
7. Revolution 0
8. Leonard Cohen
9. Satanist
10. We're In Love
11. Anti-Curse
12. Letter To An Old Poet