Watch Brian Wilson And His Band's 2001 Soundcheck Of 'Marcella'
An acappella version of the song appears on the Beach Boys' Feel Flows box set, released in 2021.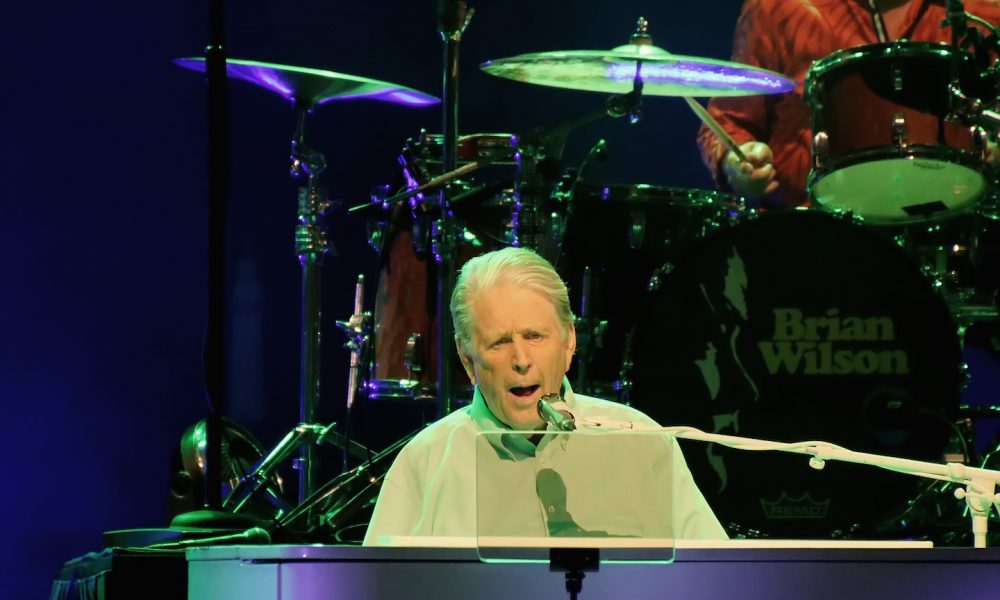 Brian Wilson has shared a clip of a 2001 soundcheck performance with his band in which they run through the Beach Boys' song "Marcella."
The new documentary Brian Wilson: Long Promised Road is now available for streaming, and in selected cinemas, offering an intimate insight into the life and work of the brilliant composer-performer. It's directed by Brent Wilson (no relation), who worked on it with Rolling Stone journalist Jason Fine.
Reviewing the documentary in The Guardian, Ben Beaumont-Thomas praised the contribution of many of Wilson's famous admirers who appear in it. "Elton John is typically articulate, My Morning Jacket's Jim James (who contributes a new song with Wilson to the soundtrack, 'Right Where I Belong') is interesting on the architecture of Wilson's songcraft, Nick Jonas is evocative on the cruelty of expectation, and Don Was movingly boggles at the isolated vocal parts of 'God Only Knows,' hammering home the heavenly, near-aggressive beauty of Wilson's arrangement.
"Bruce Springsteen," he goes on, "is a pithy and clever interrogator of Wilson's work throughout, for instance when he discusses 'Caroline No' and Pet Sounds: "Reckoning with the adult world and the terrible heartache that comes along with it…joyfulness even in the pain of living; joyfulness of an emotional life."
"Marcella" was a song by Wilson, Tandyn Almer, and Jack Rieley that appeared in the 1972 album Carl and the Passions – "So Tough." It was also released as a single, backed by "Hold On Dear Brother," and was the last song to feature Bruce Johnston before his temporary departure from the Beach Boys.
An acappella version of "Marcella" appears as the final track on the fifth disc of Feel Flows – The Sunflower and Surf's Up Sessions 1969-1971, the box set released to the delight of Beach Boys fans worldwide in August 2021.
Buy or stream Feel Flows – The Sunflower and Surf's Up Sessions 1969-1971.