BRIT School Launches BRIT Transforms Revue And Fundraising Campaign
The survey demonstrates in detail how the school has transformed the lives of young people.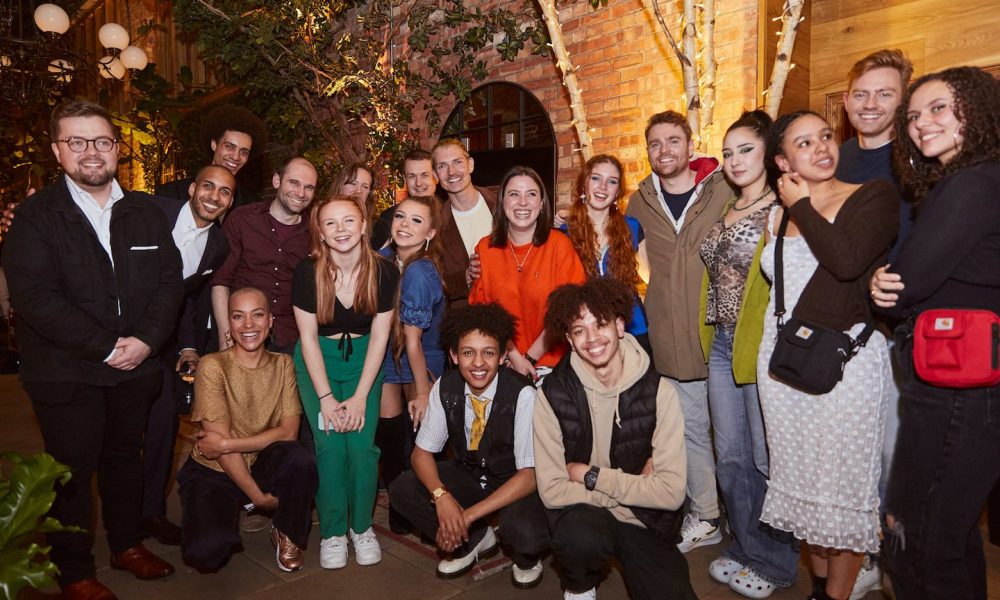 The BRIT School, the free creative arts school in south London at which students such as Adele, Amy Winehouse, Jessie J, and countless others developed their talents, has launched its BRIT Transforms Revue.
The survey, which is published as part of the school's 30th anniversary celebrations, demonstrates in detail how it prepares students for working lives in the creative industries, and how it has transformed the lives of young people. The school was established in 1991 with the support of the BRIT Trust, its largest sponsor to this day.
The Revue is complemented by the announcement of a £10m fundraising campaign which aims to ensure that the school's remarkable work can continue. More than 10,000 students have been educated there, and the survey reveals that 87% of alumni that responded agreed or strongly agreed that their family would have struggled to afford a private secondary arts education if they had not come to the BRIT School for free.
The survey, conducted by Flow Associates, was sent to all alumni who graduated between 1993 and 2021. 60% of respondents consider themselves still to be working in the creative industries, and fully 98% agree or strongly agree that "BRIT made me feel welcome, regardless of my financial or ethnic background or sexual orientation." Among the other notable music artists to have been educated at the school are Katie Melua, Leona Lewis, Rex Orange County, Jade Bird, Freya Ridings, and Kate Nash; those going on to huge acclaim on stage and screen include Cush Jumbo (The Good Wife), Ashley Thomas (24: Legacy) and Tom Holland (Spiderman).
Students from the school have been responsible for selling over 200 million albums and billions of streams, winning 15 BRIT Awards, 19 Grammys, two BAFTAS, two Oscars, a Laurence Olivier Award, a UK Theatre Award and a London Evening Standard Award. Georgia, King Krule, Kae Tempest, Loyle Carner and black midi have all been nominated for the Mercury Music Prize.
The BRIT Transforms Revue was launched last night (29) in an event at The Garden, Theatre Royal Drury Lane, with performances by current students and with such alumni as Cush Jumbo, Katie Melua, Dan Gillespie Sells, and Kiera-Nicole Brennan present.
'One of the greatest success stories in Britain'
The Garden venue was provided for the evening by Andrew Lloyd Webber, an avid supporter of the School, who said in a video message: "The BRIT School is one of the greatest success stories of our culture in Britain today. It is incredibly diverse and extraordinary in its breadth of the training that it gives in all of the disciplines necessary in theatre and music. I've never been more impressed anywhere – in any country in the world – it's just astounding."
Recently announced new Chair of the Board of Trustees Josh Berger CBE told attendees: "The BRIT School takes young people from every background and turns them into our next generation of talent. I've seen first-hand the critical importance that the BRIT School plays in providing a free arts education and I am excited and proud to be able to help build on its legacy – the school is indispensable to the future of the creative industries in the UK and beyond."
The BRIT School Principal, Stuart Worden, says: "The BRIT Transforms Revue demonstrates how the School has impacted on the lives of our many students. I am particularly proud of how our values – to be original, ambitious, responsible, inclusive, kind and free – are reinforced by our graduates' views that we supported them, that they could be themselves, that we were kind and inclusive and that BRIT played a part as they went onto remarkable careers in the creative industries and beyond.
"We cannot, however, continue to do this work without real investment and we hope everyone can play their part in our BRIT Transforms Campaign to keep the School a beacon of creative excellence," continues Worden. "With the thrill of Josh Berger's arrival, the Board of Trustees and the extraordinary BRIT family, I know we can achieve great things."