Watch BTS' NPR Tiny Desk Performance From A Seoul Record Store
K-pop supergroup BTS brought their A-game for their debut NPR Tiny Desk Performance, taking on 'Dynamite,' 'Save Me', and 'Spring Day.'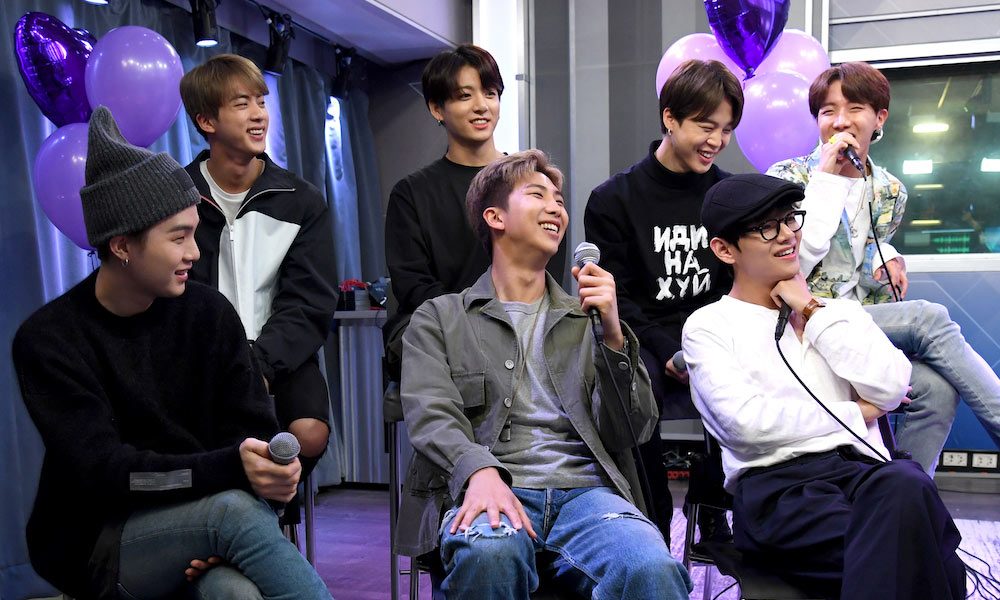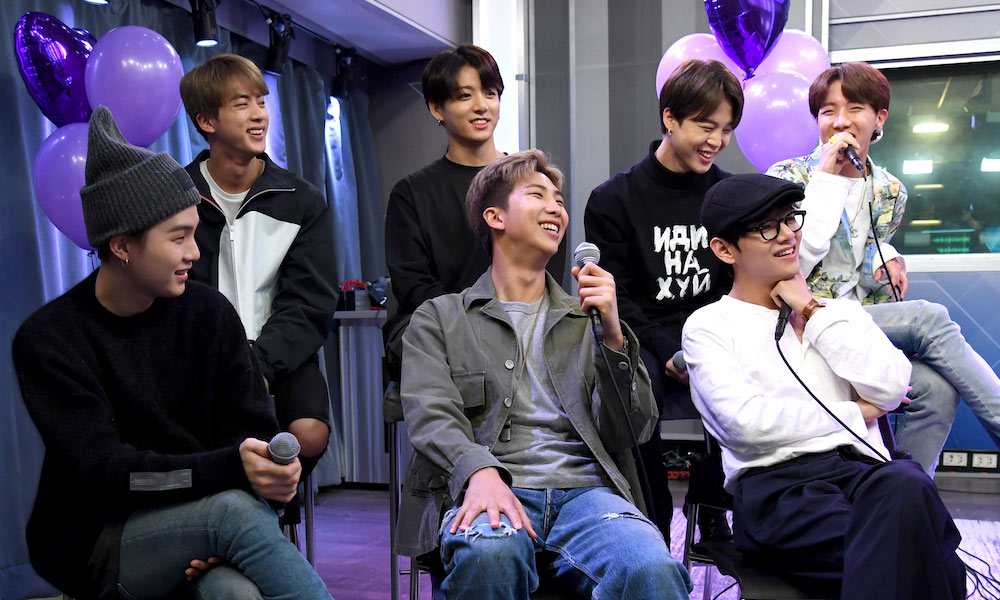 K-pop supergroup BTS brought their A-game to Seoul record store Vinyl & Plastic for their debut NPR Tiny Desk Performance. The group performed their chart-topping hit "Dynamite" as well as fan favorites "Save Me" and "Spring Day."
"We've been trying to make a BTS Tiny Desk concert happen for years now – even gaming out ways we might move Bob Boilen's desk far enough forward to accommodate the superstar Korean boy band's dance moves," said NPR's Stephen Thompson.
BTS: Tiny Desk (Home) Concert
The group, made up of RM, Jin, Suga, J-Hope, Jimin, V, and Jungkook, opened with their latest single "Dynamite," a glitzy, disco-pop smash. It marks the first time the track has been performed with a live band. BTS are captivating performers even without the usual synchronized choreography that normally marks their performances as eye-catching and unforgettable.
Donned in the same retro-inspired style that appears in the track's music video, the group can barely keep themselves contained in their seats throughout "Dynamite" and "Save Me." Each member acts as each other's hype man, in lieu of an audience that would normally take care of that aspect for them, making the performance all the more charming as they flow effortlessly through their three-track setlist.
"It's been the roughest summer ever, but we know that spring will come, so let's go together," member RM encourages when introducing "Spring Day," a ballad inspiring hope for better, pandemic-free days when BTS can be reunited with their impassioned Army fanbase.
Since the release of "Dynamite," BTS has broken a multitude of records and swept award show categories with the help of the Army. They became the first Korean band to top the Billboard Hot 100 chart when the track debuted at No. 1. The colorful "Dynamite" music video garnered over 100 million views on YouTube in its first 24 hours, the biggest debut in the platform's history. BTS also scored four moon people at the 2020 MTV Video Music Awards, winning "Best Pop," "Best K-Pop," "Best Group" and "Best Choreography."
Listen to the best of BTS here.