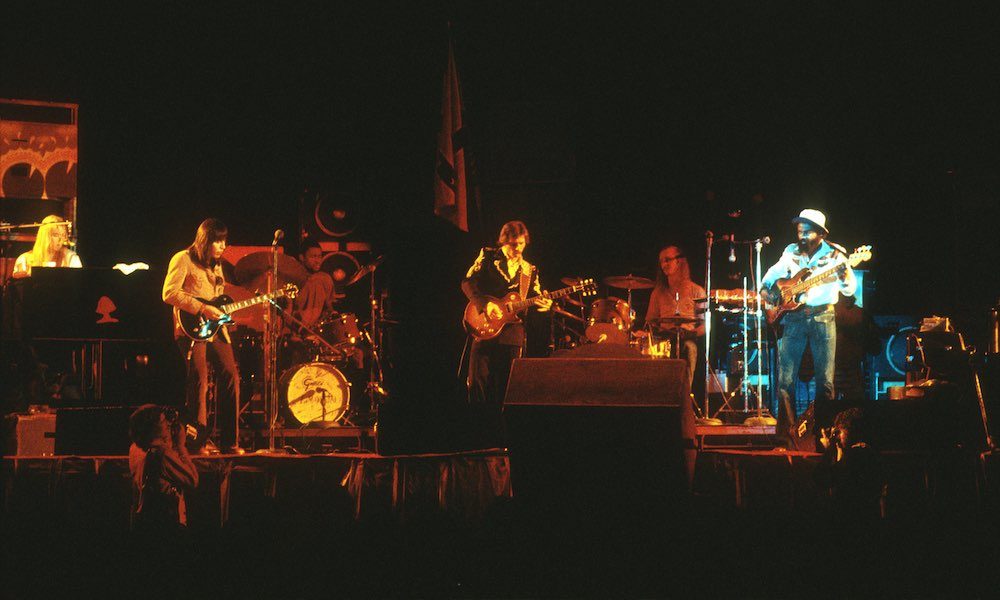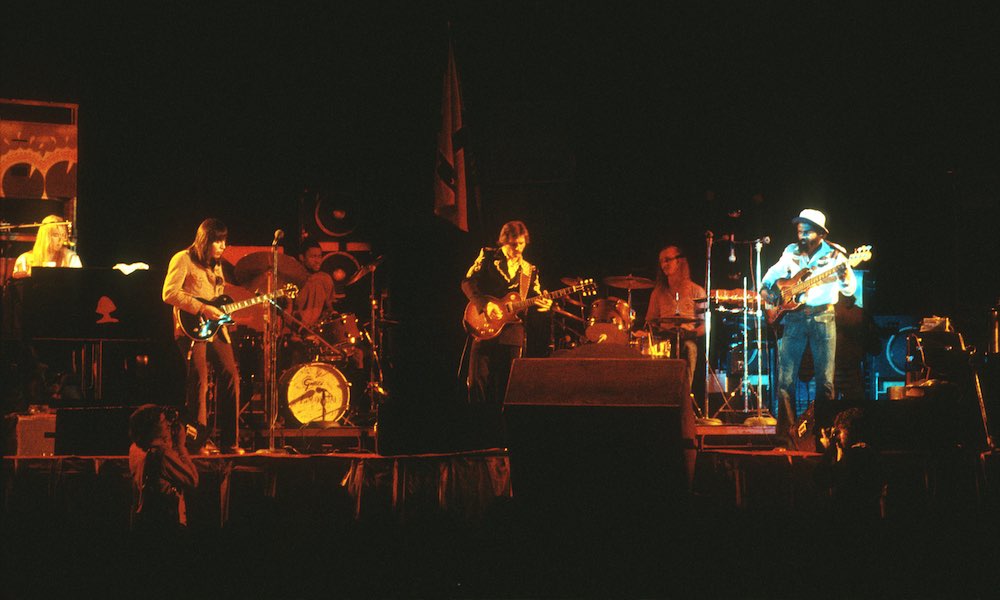 Butch Trucks, a co-founder of The Allman Brothers Band in 1969, has passed away aged 69.
According to a spokesperson for the family, "Butch Trucks, a founding member of The Allman Brothers Band, tragically died the night of January 24 in West Palm Beach, Florida. His wife, four children, four grandchildren and all of the Allman Brothers Band, their families and Road Crew survive Butch. The Trucks and Allman Brothers Band families request all of Butch's friends and fans to please respect our privacy at this time of sadness for our loss. Butch will play on in our hearts forever."
Trucks is the uncle of guitarist Derek Trucks, who himself had a long tenure with the Allman Brothers Band and now leads the Tedeschi Trucks Band with vocalist-guitarist Susan Tedeschi.
Donations and remembrances in Trucks' name may be made to The Big House Museum in Macon, Georgia, TheBigHouseMuseum.com.
The original Allman Brothers Band formed with members drawn from teenage groups the Escorts and Allman Joy and the psychedelic affairs Hour Glass and The 31st of February. Duane Allman was an in-demand session guitarist and brother Gregg was assigned to search for a recording contract in Los Angeles for the band that included guitarist Dickey Betts, drummer Butch Trucks and bass man Berry Oakley.
Adding another drummer and conga player in Jai Johanny Johanson (thereafter known simply as Jamoe), a cult following and word of mouth acclaim lead them to record with producer Tom Dowd. The group's debut was finished in two weeks flat, and since they'd perfected the songs in their live sets, it had an immediacy and polish to match the group's ambition.
Idlewild South (1970), which included 'In Memory Of Elizabeth Reed,' kept the Dowd partnership going and the Allmans recorded in Capricorn Sound Studios in Macon, Criterion in Miami and New York City's Regent Sound. The release of At Fillmore East brought them out of the shadows. Generally recognised to be one of the greatest live albums of any era, the Library of Congress bestowed it with cultural, historical and aesthetic importance in 2004. 1972's Eat A Peach is another indispensable double, and a most poignant listen since it was mixed down after Duane's death, though his playing is kept for posterity on the majority of the tracks.
Brothers and Sisters (1973) contained further tragedy. Oakley was killed during the making but had got to lay down his parts for 'Ramblin' Man' (featuring second lead guitarist Les Dudek) and 'Wasted Words.' The Allman Brothers' sixth album Win, Lose or Draw (1975) marks a watershed for their jam style. While it's true that the arrival of punk and the new wave caused concern in the ranks the double live Wipe the Windows, Check the Oil, Dollar Gas (1976) was taken from their mid-seventies heyday as they toured California, New York and Louisiana. Enlightened Rogues (1979) has an air of the confessional about it – no getting away from the fact that this group has suffered internal and external friction – and is a fine return to form, with guitarist Dan Toler providing some fresh impetus.
While their glory days in terms of chart success were behind them, the Allman Brothers Band continued performing with Butch and other integral members right up until the time they finally disbanded in 2014.
Anyone who has listened to The Allman Brothers at Fillmore East cannot fail to have been struck by the power of this band. As Dickey Betts said, "When Butch came along, he had that freight train, meat-and-potatoes kind of thing that set Jaimoe up perfectly. He had the power thing we needed."
Butch Trucks RIP
Format:
UK English