C.W. McCall, Creator Of 1970s CB Radio Novelty Smash 'Convoy,' Dies At 93
While working at the Bozell and Jacobs advertising agency, Bill Fries created the McCall character that would make his name in music.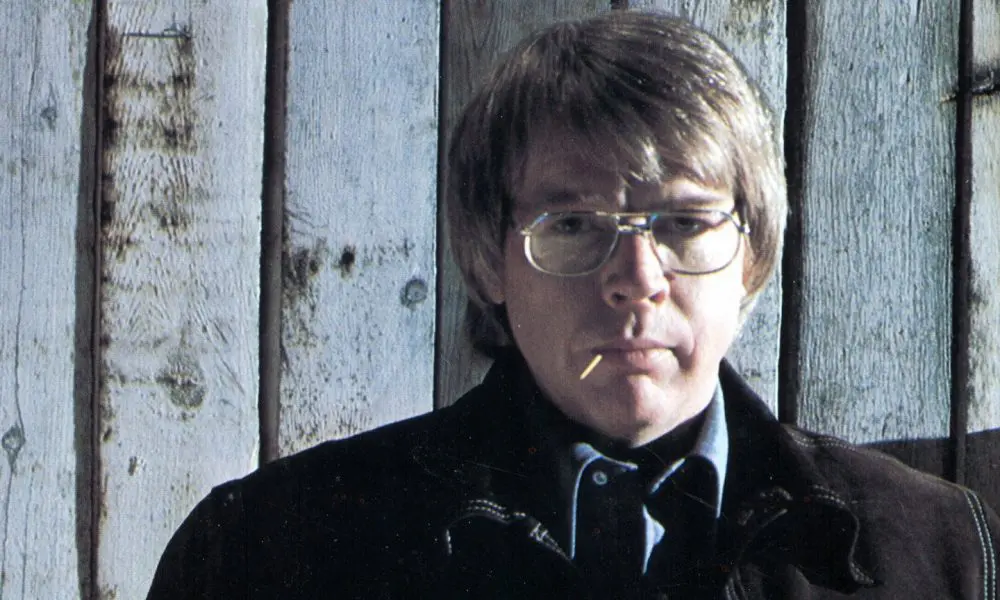 C.W. McCall, who found international fame with his 1976 smash "Convoy," died on Friday (1) at the age of 93. His son Bill Fries III revealed that his father had been fighting cancer and had been in hospice care in his home in Ouray, Colorado.
Born Bill Fries in Audobon, Iowa on November 15, 1928, he played in the bandat the University of Iowa, but pursued a career in commercial art. He worked as a set designer at a local TV station and went on to join the Bozell and Jacobs advertising agency.
It was at the agency that he created the character of C.W. McCall that would make his name in music. He invented the persona for an ad campaign for the Iowa-based Mertz Baking Company. It was hugely popular, winning a Cleo Award and leading him to record the ad theme "Old Home Filler-Up an' Keep On Truckin' Café" under the character's name.
First released by American Gramaphone, which Fries owned with his partner Don Sears, the track sold a reported 30,000 copies in three weeks and was picked up by MGM, reaching No.54 on the Billboard Hot 100. McCall then made No.40 nationally with "Wolf Creek Pass" in 1975.
In the summer of that year, he was inspired to write a song dedicated to the burgeoning popularity of CB (Citizen Band) radio among truckers. The two-way communication device was much favored by long-distance drivers and, as writer Fred Bronson recorded in The Billboard Book of Number One Hits, prompted Time magazine that year to say that CB radio "may be the fastest-growing communications medium since the Bell telephone."
Truckers communicated via CB with jargon entirely their own, captured on "Convoy" by McCall and co-writer Chip Davis. He recorded the verses in spoken word, assuming the nickname (or "handle" as they were known) "Rubber Duck" and mesmerizing audiences with his conversation with fellow trucker "Pig Pen" as they joined an 85-strong convoy to Tulsa, rolling up Interstate 44 to the Jersey shore with the memorable signoff "Let them truckers roll, 10-4."
Catchy female-sung choruses further locked the song in the minds of millions, and "Convoy" topped the Hot 100 in January 1976 and spent six weeks at No.1 on the country chart. It also hit the top in Australia, New Zealand, and Canada, and reached No.2 in the UK in March, kept from the summit only by Tina Charles' "I Love To Love." The song also prompted a road-comedy movie of the same name directed in 1978 by Sam Peckinpah and starring Kris Kristofferson, Ali MacGraw, and Ernest Borgnine.
The CB radio craze didn't extend into the 1980s as business experts had predicted, but McCall had further chart success after MGM was bought by PolyGram and he recorded for the Polydor label. He only made one further US pop chart appearance, peaking at No.73 with "There Won't Be No Country Music (There Won't Be No Rock 'N' Roll," but the song reached No.19 country and he had six more country hits up until early 1979, including substantial popularity with "Roses For Mama," a No.2 single in 1977.
In 1986, Fries was elected mayor of the town of Ouray, holding the post for six years. He revived the McCall persona, back on American Gramaphone, for the 1990 album The Real McCall: An American Songwriter, and 2003's American Spirit, with Mannheim Steamroller.
Listen to uDiscover Music's 70s playlist on Spotify.