Calabasas Recruits Trinidad Cardona For New Single 'Gentle'
The track arrives courtesy of Def Jam Recordings.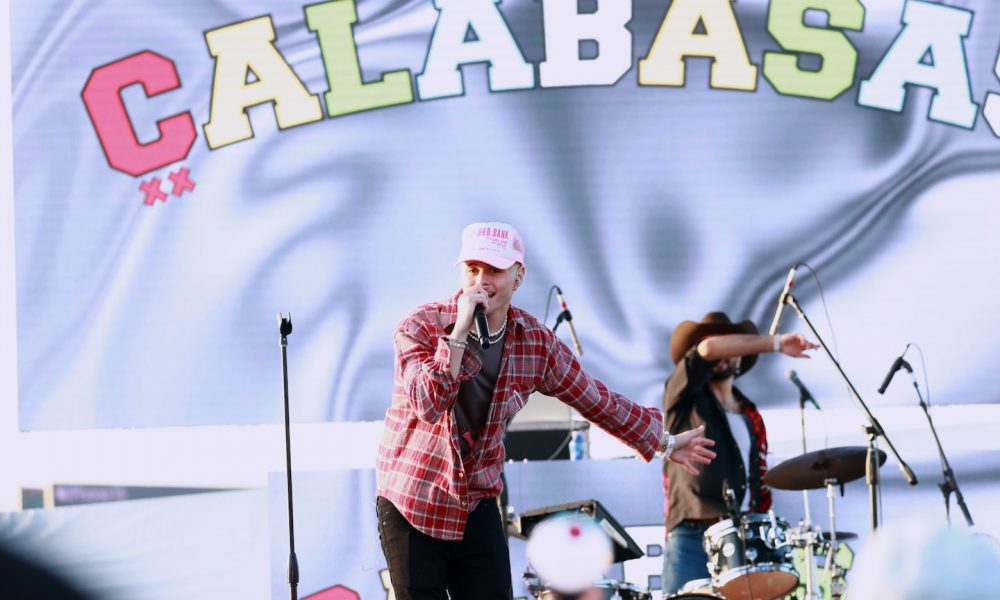 Calabasas, the Los Angeles-based duo of Franskiiz and Watrcup, has teamed up with five billion-streaming bilingual, multi­cultural, next gen pop singer Trinidad Cardona for the release of "Gentle."
"Gentle represents everything we are going through right now, just not trying to force anything. Letting things come to us naturally. The session with Trinidad was exactly that, just free flowing and felt right from the very beginning," said Calabasas.
Calabasas is known to bury personal experiences inside of bold and boisterous alternative pop, punctuated by hip-hop rhymes, electronic waves, R&B grooves, and cinematic flourishes. For the duo, "Gentle" is the latest chapter in a career together that goes back to 2018. Their breakout single of July 2020, "Believe In Me," hit No.1 on Spotify's Fresh Finds editorial playlist one week after release, amassing over three million streams.
The next Calabasas single, "Beaujolais" (October 2020) carried on the momentum, placing at No.6 on Apple Music Hot Tracks, and landing on the Spotify editorial playlists Signed XOXO at No.24 with over 3.5 million streams, and Alternative Hip-Hop at No.3. The track peaked at No.29 on the SoundCloud Top 50 US chart after surging over two million streams in just under a month. Their track "Gory Love" has almost 10 million streams on Spotify alone.
Rap was still a central element for Calabasas in the lustful, melodic "First Time Thing" that has amassed close to 13 million streams on Spotify (July 2021). But the duo's wholehearted embrace of pop began in earnest the following month on "Voices" with Bay Area singer Marc E. Bassy (who they later supported on tour), now with nearly one million views.
The track propelled them to a new high point, "The Mend," an acoustic slow burner. The track is, "another amazing production of catchy guitar melodies, superb vocals, and beautiful songwriting that gets personal with what is going with their lives," Sheesh Media raved.