Carly Pearce Teams Up Wirth LiveXLive And Big Machine Label Group For Concert
The show is set for Austin, TX on November 2.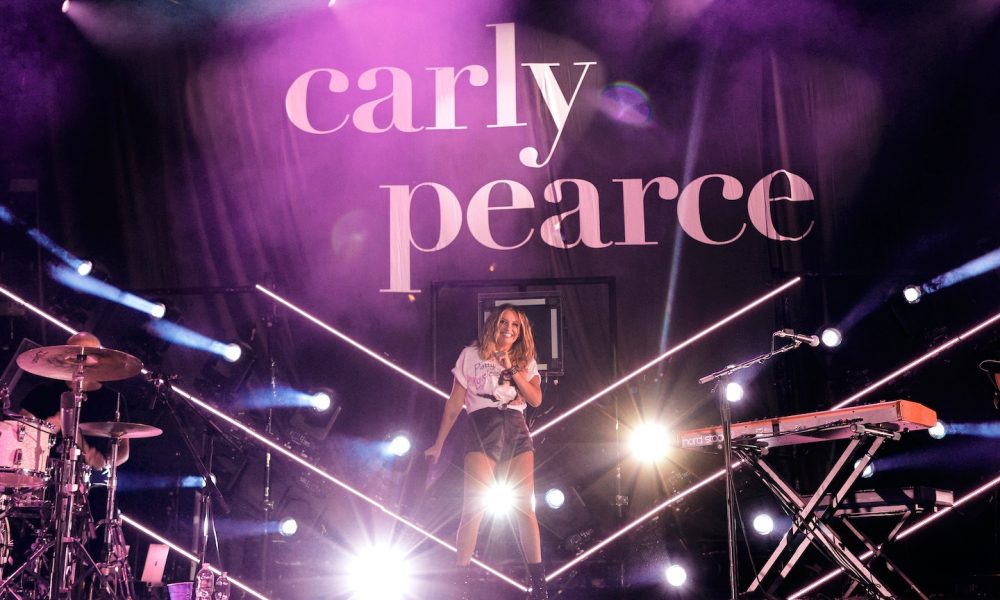 LiveOne announced today that it has partnered with Big Machine Label Group for a Carly Pearce concert in which she will perform her critically acclaimed album 29: Written In Stone in its 15-track entirety for the first time.
The event has been set as the newest installment of its LiveXLive Presents: Rooftop Series franchise. Fellow Big Machine Label Group artists Danielle Bradbery and Laci Kaye Booth will begin the evening with acoustic sets. This intimate, invite-only performance will be held at The Summit in Austin, Texas and streamed in 200 countries on Tuesday, November 2 on www.LiveXLive.com.
Pearce followed her heart and embraced her roots, emerging from a year of great disappointment with 29. Stirred by the loss of her longtime champion, producer and friend Busbee and the abrupt end of her marriage, the emotionally charged vocalist wrote her truth and finished this chapter with 29: Written In Stone.
The Kentucky-born CMA Awards Female Vocalist and Album of the Year nominee was met with high praise from top music critics as Forbes cited Pearce's affinity for "writing in a deeper way" and Variety raved, "If you've got a hankering for some sad-ass country music, happy days are here again." Termed "stoic and affecting" by The New York Times and "a modern country music masterpiece" by Holler, Saving Country Music proffered, "a country traditionalist, she's mashing the accelerator, and doing so unapologetically."
The Grand Ole Opry member has maintained her commitment to keeping the music real while earning the 2020 CMA Musical Event and 2021 ACM Music Event and Single of the Year Awards for her No.1 duet with Lee Brice "I Hope You're Happy Now."
"The response to 29: Written In Stone has been overwhelming. It's one thing to write and record these songs but to perform them on stage with my band, that's the ultimate dream," says Pearce. "I have learned through this song cycle that my story is the story of so many others and I can't wait to sing the entire album LIVE for the first time on November 2 on LiveXLive."