Chappell Roan Releases Debut Album 'The Rise And Fall Of A Midwest Princess'
Roan has also debuted a visualizer 'Super Graphic Ultra Modern Girl.'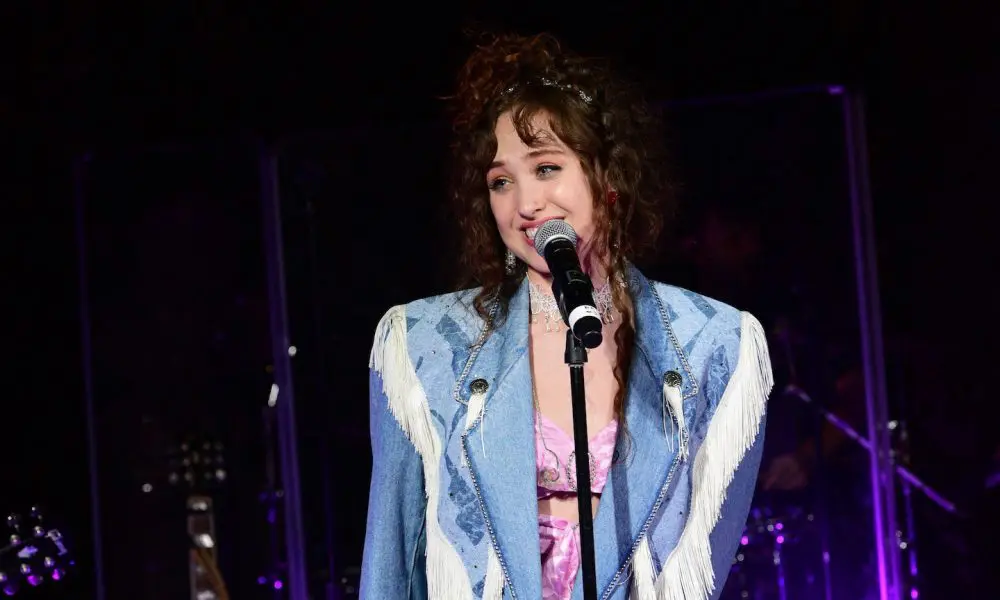 After building up a cult-like fanbase over the past year with a steady wave of irresistible album singles, Midwestern darling and imminent pop star Chappell Roan delivers her highly anticipated debut album The Rise and Fall of a Midwest Princess, out today via Amusement/Island Records.
To celebrate the release, Roan has shared a visualizer for single "Super Graphic Ultra Modern Girl." Check that video out below.
Next week, Chappell Roan will embark on her headlining Midwest Princess Tour, kicking off September 25 in Roseville, California. Tickets are on sale now at Chappell Roan's official website. In February and March of 2024, Chappell Roan will join Olivia Rodrigo as support for select dates along her 2024 Guts World Tour.
A technicolor celebration of self-discovery and transformation, The Rise and Fall of a Midwest Princess tracks Chappell's cinematic journey of falling in queer love for the first time, while embracing all the messy and imperfect moments in-between. Penned by Chappell alongside Daniel Nigro (Olivia Rodrigo, Guts), the project's early 2022 singles like "Naked in Manhattan" and "Casual" have been praised for their "coming-of-age exuberance" (NPR) and "biting candor" (Pitchfork).
The album touches every genre from the euphoric dance-pop of "My Kink Is Karma," introspective acoustic guitar ballads like "Kaleidoscope," the country-pop "Red Wine Supernova," and the punky singalong charisma "HOT TO GO!".
Her synth-pop smash breakthrough, 2020's "Pink Pony Club," set the tone for Chappell's evolution into her own version of pop stardom: a small town rhinestone cowgirl delivering euphoric, heartfelt bangers, and a queer icon for a generation. Tonight, queer bars in seven major cities will host themed album release listening parties complete with raffles for tickets to Chappell's Midwest Princess Tour, drag performances, karaoke, costumes, and dancing: Chicago @ Sidetrack (Pink Pony Club Theme), New York City @ Cubbyhole (Slumber Party Theme), Detroit @ Gigi's (Rainbow Theme), Portland @ Doc Marie's (Pink Pony Club Theme), Nashville @ The Lipstick Lounge (Space Theme), Los Angeles @ Or Bar (My Kink is Karma Theme), and London @ The Grace (Chappell Universe Theme).