Graphic Novel On Charlie Parker's Time In Los Angeles Due In September
It will be published in September by Z2 Comics, just after the 100th anniversary of Parker's birth on 29 August.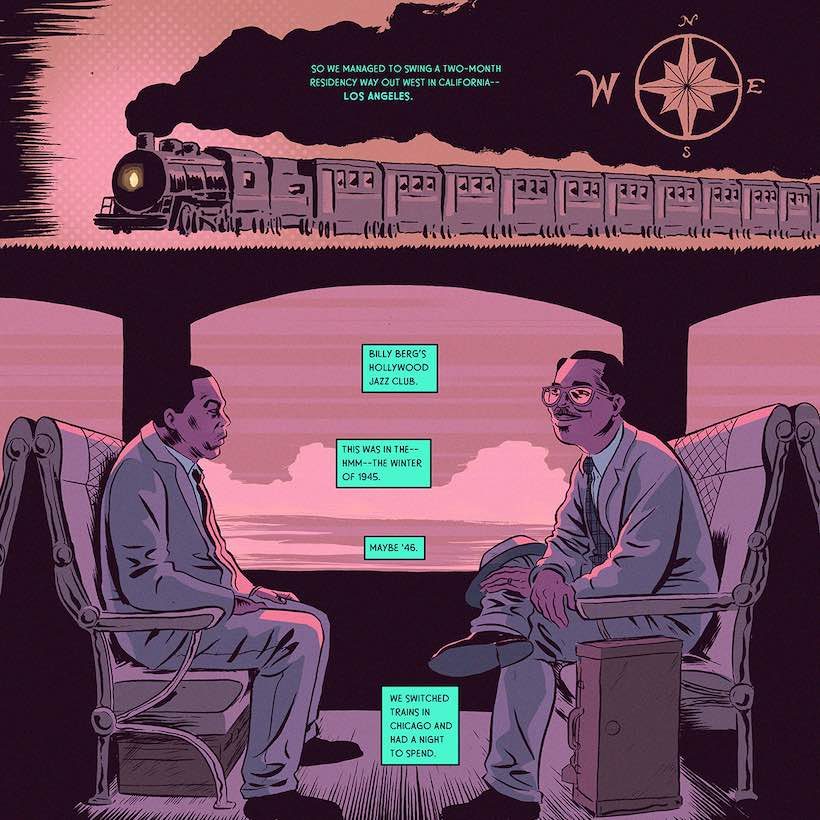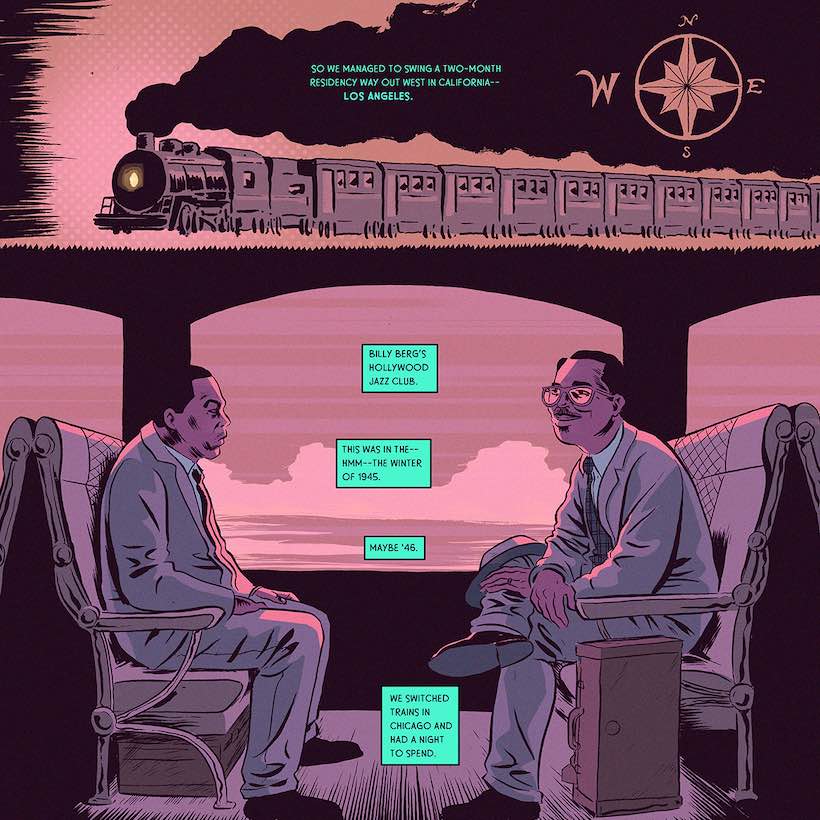 The story of jazz titan Charlie Parker's time in Los Angeles is to be told in the forthcoming graphic novel Chasin' the Bird: Charlie Parker in California. It will be published in September by Z2 Comics, just after the 100th anniversary of his birth on 29 August. That's being celebrated all this year with events and releases under the Bird 100 banner.
Z2 has partnered with jazz scholar and cartoonist Dave Chisholm for the project. The book is coloured by DreamWorks animation director Peter Markowski. It begins by depicting the arrival of Bird, as he was fondly known, and Dizzy Gillespie in Los Angeles in December 1945.
The book will be accompanied by a flexidisc of rare material, details of which are to follow. A deluxe limited edition will feature a vinyl 45 of that disc. To coincide and in conjunction with the graphic novel, Verve Records/UMe are currently compiling a new album that will serve as an audio document of Bird's L.A. period.
Parker and Gillespie's Californian debut saw them bring the sound of bebop from the East Coast jazz underground, with a two-month residency at Billy Berg's Hollywood jazz club. So began Bird's tumultuous two year sojourn in L.A., a time of personal upheaval during which he recorded such groundbreaking tracks as 'A Night in Tunisia,' 'Ornithology' and 'Relaxin' At Camarillo,' named for his time at the Camarillo State Hospital.
Chasin' the Bird: Charlie Parker in California depicts the characters and events of his west coast stay, including his recording of signature pieces with Dial Records founder Ross Russell. It also draws on a brief but influential stay at the home of celebrated jazz photographer William Claxton, on a party held at the ranch home of the artist Jirayr Zorthian and other key scenes.
Said Chisholm in a statement: "I am so thrilled and incredibly honoured to have gotten the opportunity to write and draw Chasin' the Bird. My creative and professional life has basically consisted of a steady ping-pong between two obsessions of mine: music and comics.
"An incredibly personal and meaningful project"
"Needless to say," Chisholm continues, "I've had the time of my life writing and drawing this book, which has turned into an incredibly personal and meaningful project. I am beyond excited to share this with the world and help spread the word about Bird's wonderful music."
Z2 publisher Josh Frankel added: "Charlie Parker is one of the most well-known figures in jazz, and to publish a chapter of his tragically short life story in comics is an honour. Jazz has always been a perfect complement to comic books, and certainly an inspiration to some of our greats as well. Robert Crumb would be proud."
Listen to the best of Charlie Parker on Apple Music and Spotify.
Format:
UK English