The Chemical Brothers To Perform Exclusive DJ Set At Amnesia Ibiza In October
The event takes place shortly after the release of the duo's much-anticipated new album 'For That Beautiful Feeling'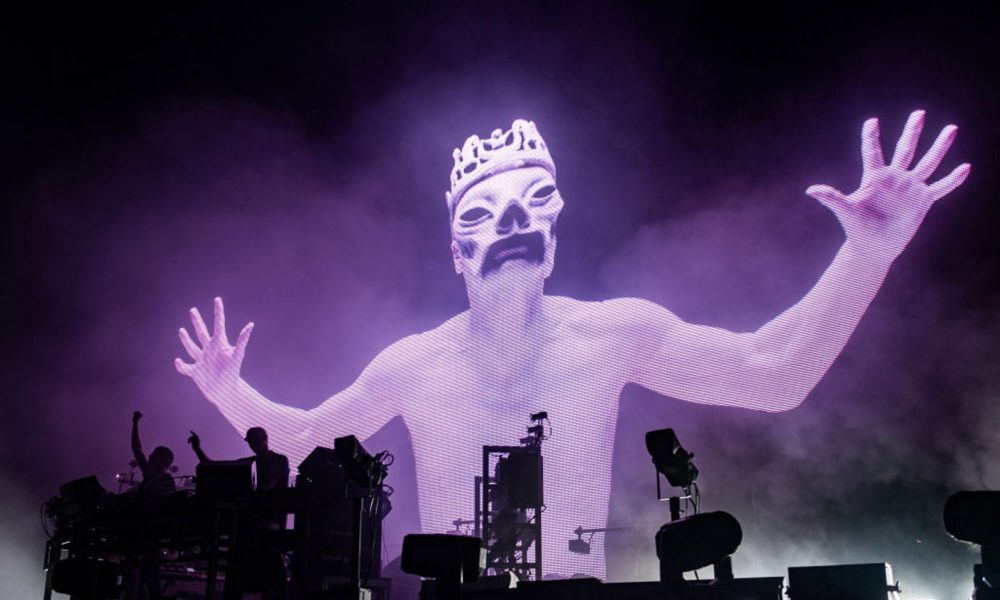 The Chemical Brothers will return to Ibiza to play an exclusive DJ set at Amnesia on October 1. Tom Rowlands and Ed Simons broke the news on social media in a post saying "Hold tight Ibiza! The Chemical Brothers will be DJing on Sunday, 1st October."
For the penultimate party of the Amnesia season, Tom Rowlands and Ed Simons will be joined on the Terraza by Italian DJ and UNCAGE label boss, Marco Faraone, alongside Eats Everything, and Amnesia resident, Caal.
Shop the best of The Chemical Brothers' discography on vinyl and more.
In the Amnesia Ibiza Main Room, Spanish techno star Fatima Hajji and Kobosil will be joined by Manu Sanchez and Dutch Filth on Acid label head Reinier Zonneveld, who will play live. Tickets for the event are now available.
The headline set is scheduled to take place shortly after the release of The Chemical Brothers' tenth studio album, For That Beautiful Feeling, set for release through Republic Records/Virgin EMI on September 8 and featuring several trailer cuts including "No Reason," "The Darkness That You Fear," and "Live Again," with the latter track featuring vocals from Heavenly Recordings' artist Halo Maud.
An official statement said "For That Beautiful Feeling somehow sums the duo's new project up perfectly. Recorded in the band's own studio just near the UK's south coast, this is a record that hunts for and captures that wild moment when sound overwhelms you and almost pulls you under yet ultimately lets you ride its wave, to destinations unknown. It's a record that pinpoints the exact moment you lose all control, where you surrender and let the music move you as if pulled by an invisible thread.
Later in October, The Chemical Brothers will also release a new biography, Paused in Cosmic Reflection, that delves deep into their 30-year career with contributions from collaborators including Erol Alkan, Beth Orton, and Michel Gondry.