Chris Stapleton Rocks On Latest New Album Preview 'Arkansas'
The guitar-laden track is a writing collaboration with the Heartbreakers' Mike Campbell.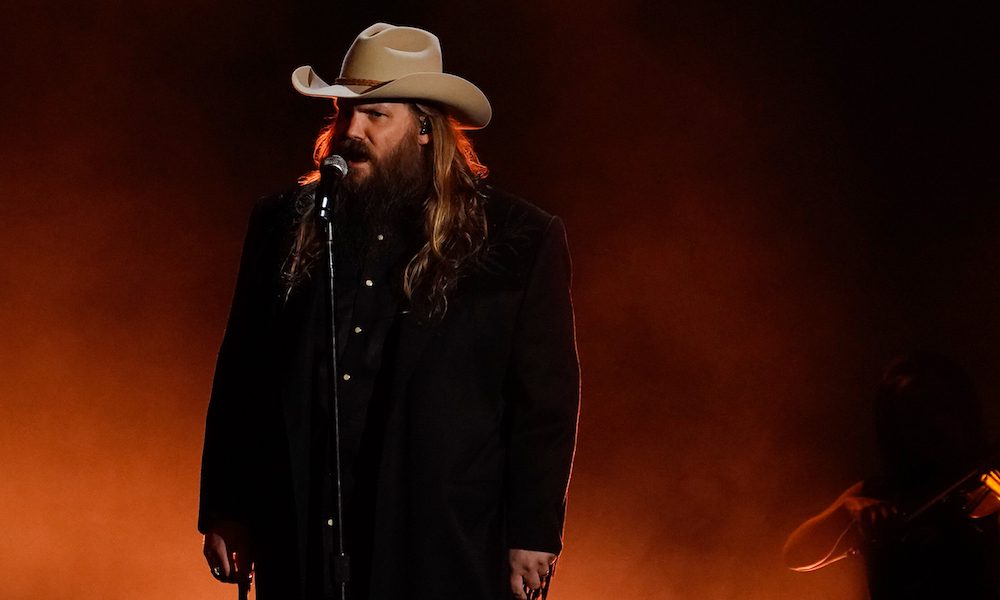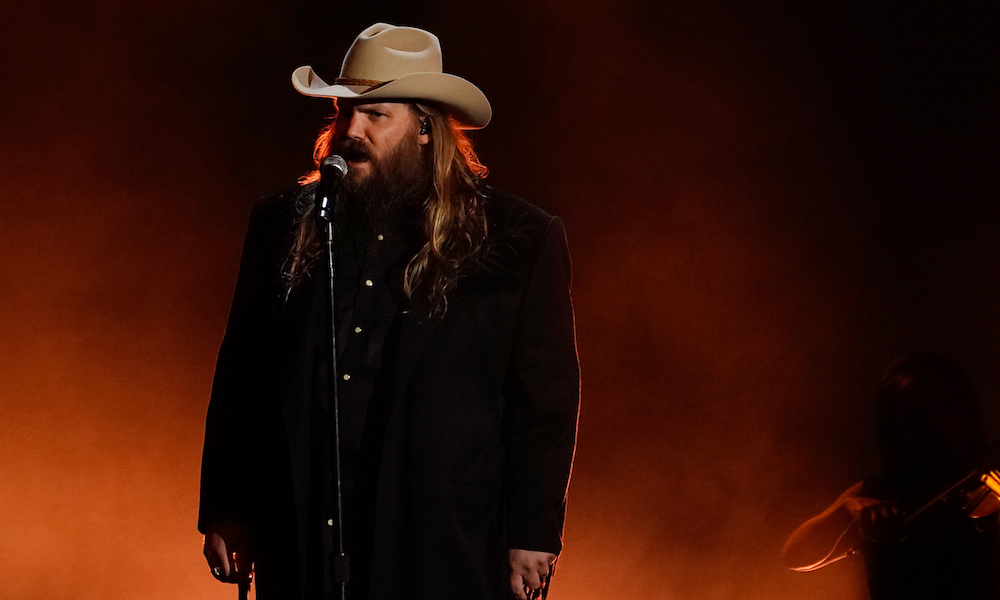 With his eagerly-awaited new album Starting Over coming on November 11, Chris Stapleton has released a third taster of it in the form of the rocking "Arkansas." The guitar-laden track is a writing collaboration with Mike Campbell, the much-revered player best known as a member of Tom Petty and the Heartbreakers.
The new song follows the earlier release of the title song from Starting Over and of "Cold." As Taste of Country reports, Stapleton began playing "Starting Over" at live shows during 2019, explaining that it came into being when he was driving a car, picked out by his wife Morgane for his birthday, from Oklahoma City back home to Nashville. Last October, one live performance of featured Brothers Osborne. Whiskeyriff.com describes the new track as a "swampy, rockn'roll face-melter."
Chris Stapleton - Arkansas (Official Audio)
"It wasn't that long ago that I had a birthday, and I happen to like fast cars, somebody here might like fast cars, I don't know," he said at one show. "So my wife bought me a fast car, but the fast car was in Oklahoma City, so me and JT [Cure] back there on the bass got dropped off in Oklahoma City and we drove like a bat out of hell through the Ozark Mountains all the way to Nashville, Tennessee, and that's what this song is all about."
"Starting Over" is one of two songs co-written by Campbell on the album, which also features his fellow Heartbreaker Benmont Tench. Producer Dave Cobb is once again at the wheel of a record that also showcases Stapleton's touring band of bassist JT Cure, drummer Derek Mixon, and his wife Morgane Stapleton.
Paul Franklin, whose skills as a pedal steel player have been heard on hundreds of records including such collaborators as Vince Gill and Mark Knopfler, is also on board, as are the All Voices Choir for "Watch You Burn."
Starting Over is released on November 13. Pre-order it here.