Listen To Cian Ducrot's New Single 'Part Of Me'
The new track follows the Irish singer-songwriters Top 20 hits, 'I'll Be Waiting' and 'All For You.'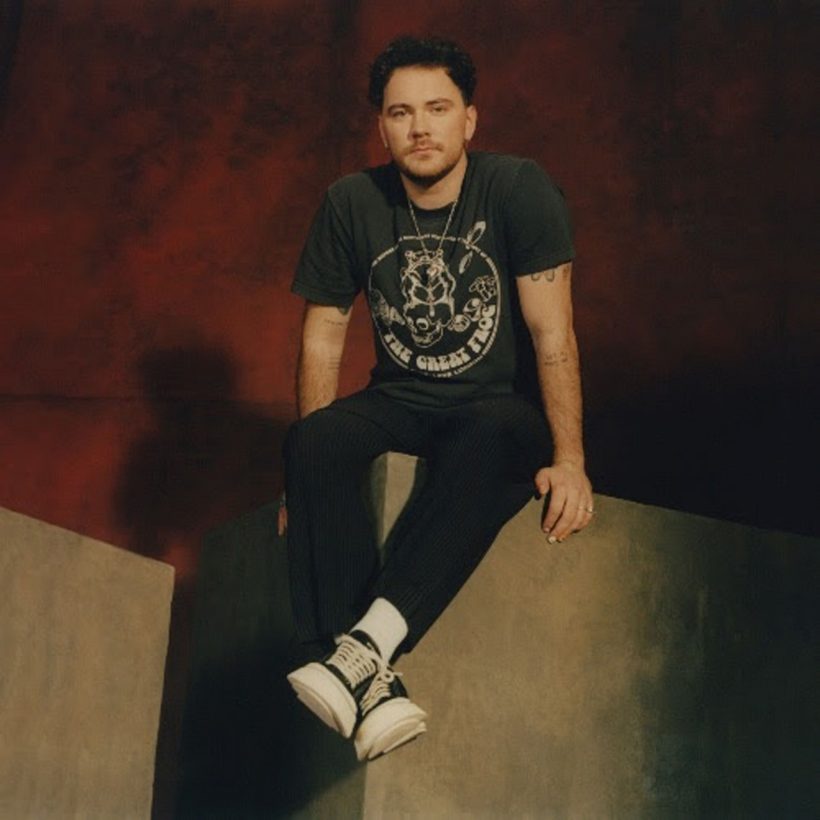 Irish singer-songwriter, producer and multi-instrumentalist Cian Ducrot has shared his new single, "Part Of Me", which you can check out below.
"Part of Me" is Cian's heartfelt tribute to his best friend Phily who ended his own life, reflecting on those shared moments that define a friendship – and they are memories that will never be forgotten. Cian also expresses regret that there wasn't a chance to talk him out of a decision that can't be taken back. That's one of the cruelest elements of mental health battles: the struggle prevents people from seeking the help or starting a conversation that could make all the difference.
Cian says, "I was trying to write "Part of Me" for such a long time but I never managed to get it right. Losing a friend to suicide isn't the easiest thing to put in words as there are so many emotions of so many people you have to consider. I knew how important the song would be to anyone who was going through the same thing so I just couldn't get it wrong. I think eventually there was a moment where I just let go and I remember all the lyrics flooding out of what seemed to be nowhere and I knew then this was it, everything I felt, everything I wanted to say and capture about our friendship, the person he was, how he made us all feel and how he left us feeling it just poured out into this song. I always thought Phily would live forever, hopefully this song can in his place."
Ducrot has seen his previous two singles – "I'll Be Waiting" and the Gold-certified "All For You" – fly into the Top 20 of the Official Singles Chart, spending a combined total of more than six months in the Top 40, and exceeding 300 million total streams to date.
Cian is also making an international impact, with two Top 10 singles in Ireland, Top 20 hits in Belgium, Denmark, the Netherlands and Norway, and impacting on Spotify's global Top 200 after charting in 18 markets. His recent UK tour was entirely sold-out and he's currently completing a huge arena tour as guest to Ed Sheeran. And to cap it all, his social media following has exploded in recent weeks, taking him to 4.3 million followers at TikTok and another 1.1 million at Instagram.
Raised in Cork, Cian was surrounded by music growing up and soon excelled himself, learning piano, classical guitar, saxophone, percussion, drums, violin and the flute. He studied at London's Royal Academy of Music from the age of nine and soon felt split between his classical training and his desire to make pop music. He continued his studies while writing songs and posting on social media, but his mind was made up following a successful songwriting camp in Los Angeles.
The deciding factor between the two worlds was the ability that a pop artist has to connect with their audience – and that remains a big aspect of his artistry to this day. He was far from an overnight success, however, often borrowing money, busking, surfing sofas and taking on random jobs to fund writing trips to London and LA. His first breakthrough on TikTok led to his debut EP 'Make Believe' and he grew in stature with every release, especially when "I'll Be Waiting" and "All For You" completed his journey from pub gigs in Cork to the upper reaches of the charts. And there's a lot more to come, beginning with "Part of Me" and "Victory."
Cian is also in growing demand as a collaborator, most recently featuring on Libianca's "People" remix. He was invited to co-write with SZA in Los Angeles, the resulting song set to be released in the future, and he also co-wrote Lauren Spencer-Smith's global hit and UK Top 20 single "Flowers."
Cian completes his tour as special guest to Ed Sheeran in Paris this Sunday. Later this month he heads to North American for a long sold-out headline tour, which he follows in May with headline shows in Australia. His summer plans are taking shape with select festival dates peppered around another sold-out headline tour, this time in Ireland in August. His upcoming UK and Ireland shows are below.
Ciaran Ducrot plays the following shows:
JULY:
21st – Tramlines Festival
23rd – Truck Festival
28th – Dublin, Academy (SOLD OUT)
29th – Dublin, Academy (SOLD OUT)
30th – Kilkenny, Set Theatre (SOLD OUT)
AUGUST:
1st – Cork, Cyprus Avenue (SOLD OUT)
2nd – Cork, Cyprus Avenue (SOLD OUT)
4th – Killarney, INEC Club (SOLD OUT)
5th – Limerick, Dolan's (SOLD OUT)
6th – Indiependence Music & Arts Festival
8th – Galway, Monroe's (SOLD OUT)
9th – Belfast, Limelight (SOLD OUT)
25th – Victorious Festival.
Listen to the best of Cian Ducrot on Apple Music and Spotify.