Cirque du Soleil's 'LOVE' Cast Reveal How The Beatles' Music Affects Them In New Interview
The Grammy Award winning stage production is inspired by the poetry of the Beatles' lyrics and brought to life by a cast of world-class aerialists, acrobats and dancers.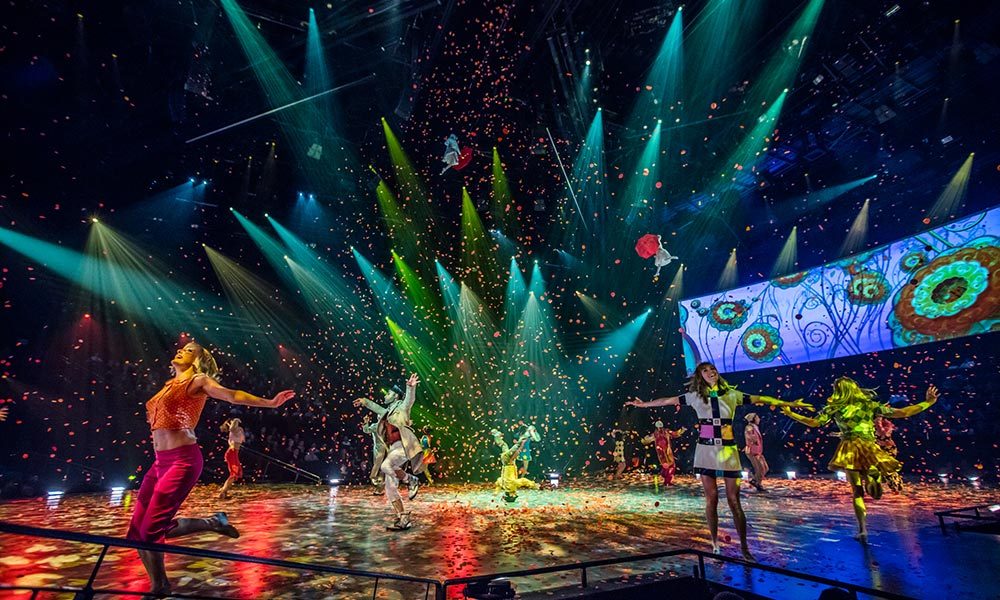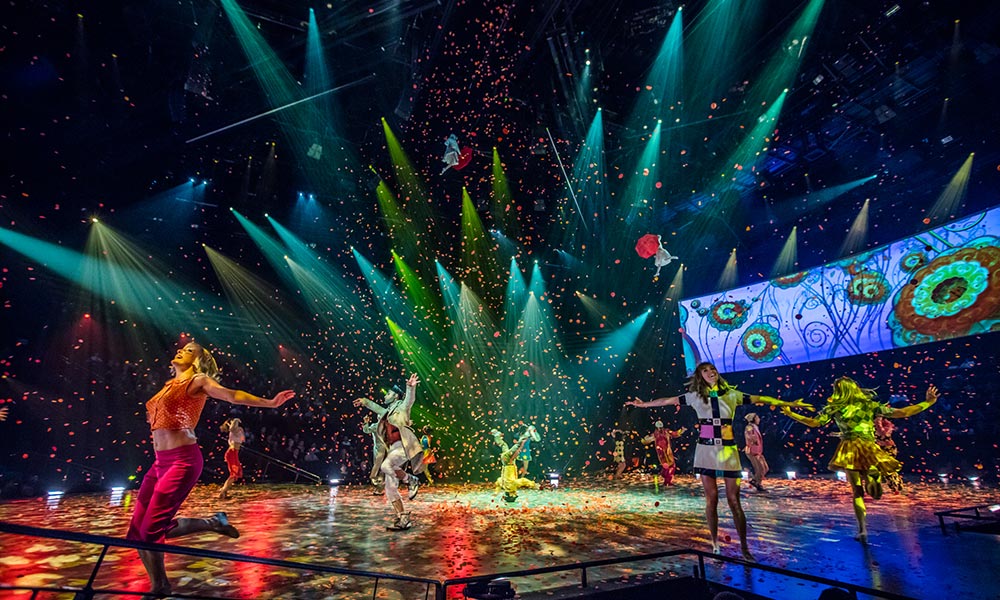 Highly acclaimed since it made its stage debut in 2006, LOVE is a theatrical production by Cirque du Soleil which combines the re-produced and re-imagined music of The Beatles with an interpretive, circus-based artistic and athletic stage performance.
A joint venture between Cirque du Soleil and The Beatles' Apple Corps Ltd, the three-time Grammy Award winning LOVE is described as "a Rock 'n' Roll poem", inspired by the poetry of the Beatles' lyrics and brought to life by a cast of world-class aerialists, acrobats and dancers. Music Director Giles Martin, son of the legendary Beatles producer, Sir George Martin, has heightened LOVE's listening experience with a completely remixed soundtrack, noting "The show is the closest anyone can get to being in the studio with the band."
The show plays at a specially built theatre at the Mirage in Las Vegas and uDiscover Music caught up with two Cirque du Soleil members, actor Uys De Buisson and acrobat Sophia Singleton, to discuss how The Beatles' music connects with the LOVE cast. You can watch it in full below, but to whet your appetite, scroll down to read a few choice extracts.
How did you first get to hear The Beatles?
Sophia: "It's quite personal for me, as I grew up in Liverpool. I used to live very close to Penny Lane and I remember asking my Mum why people took pictures of the street sign when we drove past. She explained it to me when I was still very young and I've grown up around the culture of tourism and The Beatles in Liverpool. It's really cool."
Uys: "I grew up in South Africa, so I wasn't so exposed to The Beatles' music early on. My first memory of The Beatles is my best friend's dad playing their music in the car and listening to it. Also, we sang 'Od-La-Di' in a singing class at school, though I didn't know it was a Beatles song until much later."
What's your favourite part of the LOVE stage show?
Sophia: "The opening of the show is the best opening of any show. I'm biased, I know, but it's amazing. It's kind of an eerie start, but then we go straight into 'Get Back' and the stage just erupts. The quality of the music and the excitement that's palpable around the theatre…that's my favourite bit!"
What surprises people most about LOVE?
Uys: "I think it's that the show is visually so rich and crazy. People often refer to LOVE specifically as "a rock poem", because it is really is very poetic. Also, there is a character called Father McKenzie, and there's an Eleanor Rigby and a Dr. Robert, but there isn't a John, Paul, George or Ringo. It really is about the world The Beatles created with their music."
Have you ever met Paul McCartney or Ringo Starr?
Sophia: "I first joined the cast about three years ago, when it was upgraded and refreshed and Ringo and Paul both came to the premiere of that new show, but I wasn't able to speak to them that much. Paul tries to come back at least once a year, though, so I was able to introduce myself and tell him I was from Liverpool. He was really into my story and how I got here.
"It was so cool to have such a connection with Paul. For him to keep coming back to the shows and to tell us he feels proud makes all our hard work feel worthwhile. In Cirque du Soleil, we feel we're here to continue The Beatles' legacy and it's special to hear that Paul and Ringo appreciate it."
Listen to the Best of The Beatles on Apple Music and Spotify.
Format:
UK English