Coco Jones Returns With Music Video For 'Caliber'
The video was directed by Teyana Taylor.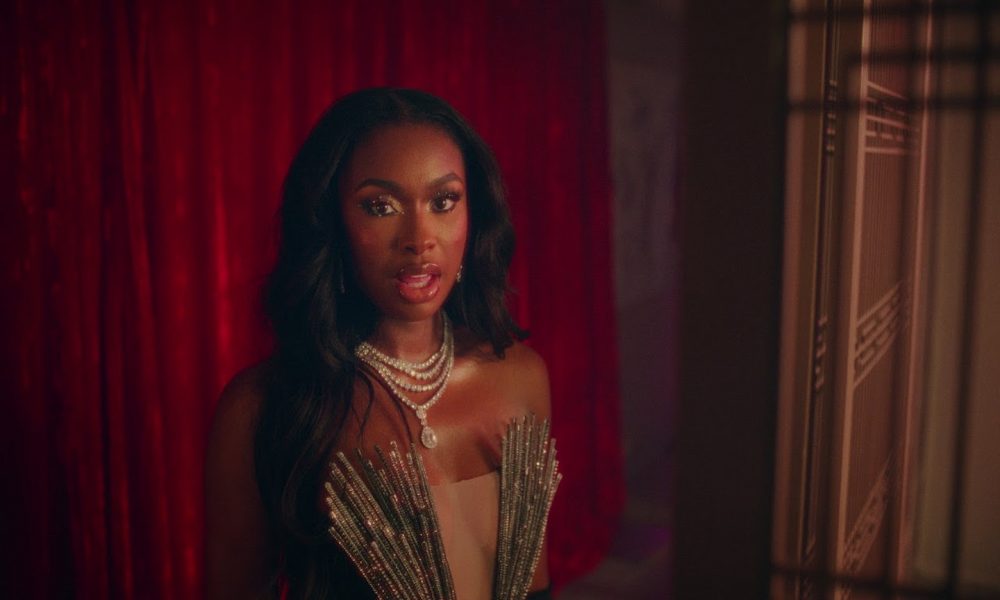 R&B songstress and actress Coco Jones has returned with a sultry music video for "Caliber," available today via High Standardz/Def Jam Recordings. The video is streaming exclusively on Facebook.
The visual is directed by Teyana Taylor and produced by Teyana's production company, The Aunties. The release of "Caliber" follows her highly lauded role as the new Hilary Banks, cousin of Will Smith in Bel-Air, Peacock's Fresh Prince reimagining (premiered February 13). "Caliber" is the first advance track from Coco's forthcoming debut EP, set for release later this year.
Coco Jones - Caliber (Visualizer)
"With the release of 'Caliber,' I finally feel like I'm able to articulate the core of who I am," said Coco Jones. "My music is a love letter to my journey, and who I've become. With the team behind me, there's nowhere to go but up."
"Caliber" is an empowering statement from Coco, whose mission is to be intimate and direct with listeners. Her confessional style began turning ears with "Just My Luck," a clapback against the entertainment industry released in 2018: "Does my confidence offend you?" she wondered. "Cookie-cutter enough for you?/ Is my melanin offensive?" The video has amassed over three million YouTube views.
Raised in Nashville, 24-year old Coco was encouraged to pursue her passion by her mother, a singer, and her father, who played in the NFL. By age nine, Coco was record­ing demos that her mother would burn on CDs to introduce the youngster at auditions.
Music provided her entryway into acting, first as a recurring guest on So Random! the Disney musical sketch comedy series (2011); then as the golden-voiced love interest in the Disney TV movie, Let It Shine (2012). She has stayed busy ever since, flexing her range across titles that span adventure romps, intense dramas, holiday fare, and comedy horror (Netflix's Vampires vs. the Bronx).
But singing is always at Coco's essence. Coco has been in the studio with Grammy-stacking heavy-hitters Bryan-Michael Cox, Darkchild, Eric Hudson, Bongo, Camper, Lil Eddie Serrano, Full Circle, V Script, and Rockette. With reputations for placing their chips on winners, their collective credits span the spectrum of modern R&B, from Whitney to Mariah, Beyoncé to Summer Walker.