Coco Jones Debuts Visual For New Song, 'Caliber'
Jones is currently starring in Peacock's 'Bel-Air.'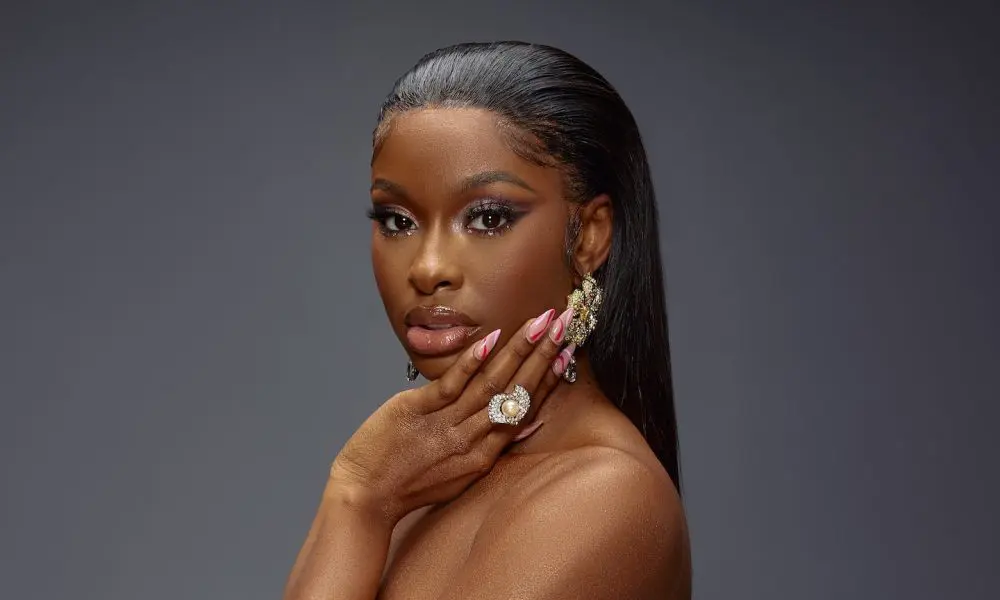 R&B songstress and actress Coco Jones continues to propel her new single "Caliber" with the release of a visualizer, available today via High Standardz / Def Jam Recordings.
The recent release of "Caliber" follows her highly lauded role as the new Hilary Banks, cousin of Will Smith in Bel-Air, Peacock's Fresh Prince reimagining, which premiered February 13. "Caliber" is the first advance track from Coco's forthcoming debut EP, set for release later this year.
Coco Jones - Caliber (Visualizer)
"Caliber," which has introduced Jones to a wider audience, features production by Bongo and Eric Hudson. The track finds Jones looking for a man that can match her power, and she sings, "Lowkey, I can see your potential/ I just want to see how you handle/ Just might bend the rules if you wit' it/ Highkey, you can get it so…" The chorus proves why Jones is such an exciting young star, as she croons, "Get on my caliber/ Come get on my caliber/ You built like a C.E.O/ Then you gotta work me up
Can you get me leveled up?/ Put you on my calendar/ Come fit in my schedule/ If you ain't gone come correct, don't come at all." On the song, Coco is not messing around.
Raised in Nashville, 24-year old Coco was encouraged to pursue her passion by her mother, a singer, and her father, who played in the NFL. By age nine, Coco was record­ing demos that her mother would burn on CDs to introduce the youngster at auditions.
Music provided her entryway into acting, first as a recurring guest on So Random! the Disney musical sketch comedy series (2011); then as the golden-voiced love interest in the Disney TV movie, Let It Shine (2012). She has stayed busy ever since, flexing her range across titles that span adventure romps, intense dramas, holiday fare, and comedy horror (Netflix's Vampires vs. the Bronx).