'Original Jazz Classics' Series Continues With Yusef Lateef, Mal Waldron, And More
Albums by Yusef Lateef, Mal Waldron, and the Bill Evans Trio are in the latest batch of re-releases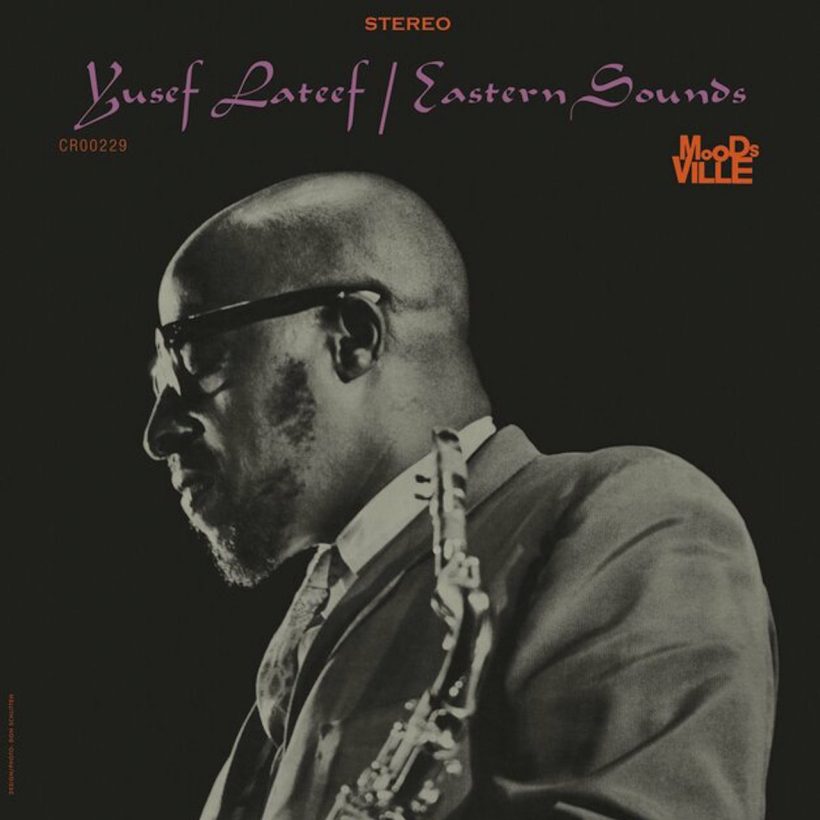 Craft Recordings has announced its next batch of albums to be reissued as part of the Original Jazz Classics series, including records by Mal Waldron, Yusef Lateef, and the Bill Evans Trio.
Mal/2 by the Mal Waldron Sextet will be reissued on July 28, 2023. The record was originally released in 1957 and followed Waldron's debut, Mal/1. For the follow-up, the composer, arranger, and musician recruited some of the era's most exciting musicians, including trumpeter then-rising star John Coltrane on tenor saxophone, Sahib Shihab on alto/baritone sax, Jackie McLean on alto sax, Bill Hardman on trumpet, and Ed Thigpen and Art Taylor on drums.
Love Theme From Spartacus (Rudy Van Gelder Remaster / 2006)
The group was completed by trumpeter Idrees Sulieman and bassist Julian Euell, both of whom had featured on Mal/1. Together, the collective performed a number of Waldron originals – from "One By One" to "J.M.'s Dream Doll" – alongside standards like Cole Porter's "From This Moment On."
Yusef Lateef's Eastern Sounds will be reissued on September 29, 2023. The record was the multi-instrumentalist's 16th album and fused influences from Middle Eastern and Asian music with the popular hard-bop sounds of the day. The 1961 album saw Lateef show off his versatile skills, performing on the tenor saxophone, oboe, flute, and a Chinese xun – or ancient globular flute.
Joined by pianist Barry Harris, drummer Lex Humphries, and bassist Ernie Farrow – who also played the Afghani lute-like instrument known as a rubab – Lateef filled Eastern Sounds with engaging originals like "Blues For The Orient" and "The Three Faces Of Belal." Among them, the group also delivered inspired renditions of Hollywood classics, including "Love Theme From Spartacus" and "Love Theme From The Robe."
Rounding out this batch of Original Jazz Classics reissues is a pair of albums from the Bill Evans Trio. Waltz For Debby will be reissued on June 30, 2023, followed by Sunday At The Village Vanguard on August 25, 2023. The records served as the trio's final two albums together and were both captured live on June 25, 1961 at New York's legendary Village Vanguard club. The performance was the group's last together, with bassist Scott LaFaro tragically killed in a car accident days later.
Sunday At The Village Vanguard was intended to pay tribute to LaFaro's talents, opening and closing with two of his own compositions ("Gloria's Step" and "Jade Visions"), as well as showcasing his best solos. Between the bassist's highlights are crowd-pleasing standards, like Cole Porter's "All Of You" and George Gershwin's "My Man's Gone Now."
Waltz For Debby, meanwhile, picks up where that album left off and features additional highlights from the band's final performance, which spanned five sets over the afternoon and evening. The album is, aside from its title track, comprised entirely of popular material, from Leonard Bernstein's "Some Other Time" to Miles Davis' "Milestones."
The new announcement follows the confirmation in February of the first two records to relaunch the Original Jazz Classics series. It was heralded by the news of reissues of Workin' With The Miles Davis Quintet and Thelonious Monk with John Coltrane.
First launched in 1982 under Fantasy Records, Original Jazz Classics served as a home for the label's impressive jazz catalog – which had grown to include thousands of celebrated titles from Prestige, Galaxy, Milestone, Riverside, Debut, Contemporary, Jazzland, and Pablo. Fantasy also had its own place in jazz history, beginning in 1949 with its very first signing, Dave Brubeck. The Bay Area label was also home to the likes of Cal Tjader, Gerry Mulligan, and Vince Guaraldi.
Pre-order Mal/2, Eastern Sounds, Waltz For Debby, and Sunday At The Village Vanguard.