Cream's 1968 'Live At The Forum' Show For Blue Vinyl 2LP Edition
The release is taken from the four-CD set that commemorated the tour and was released in 2020.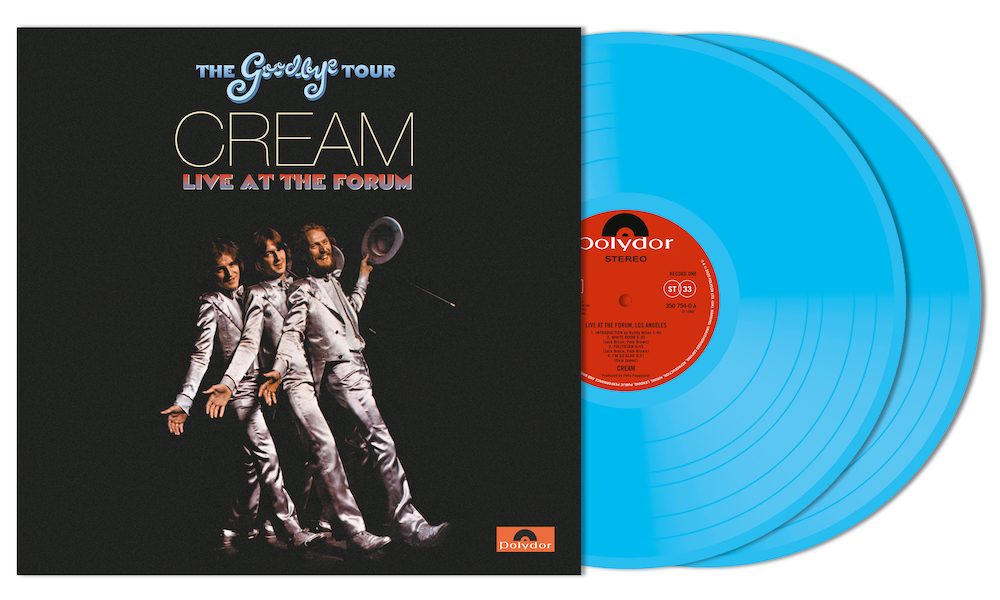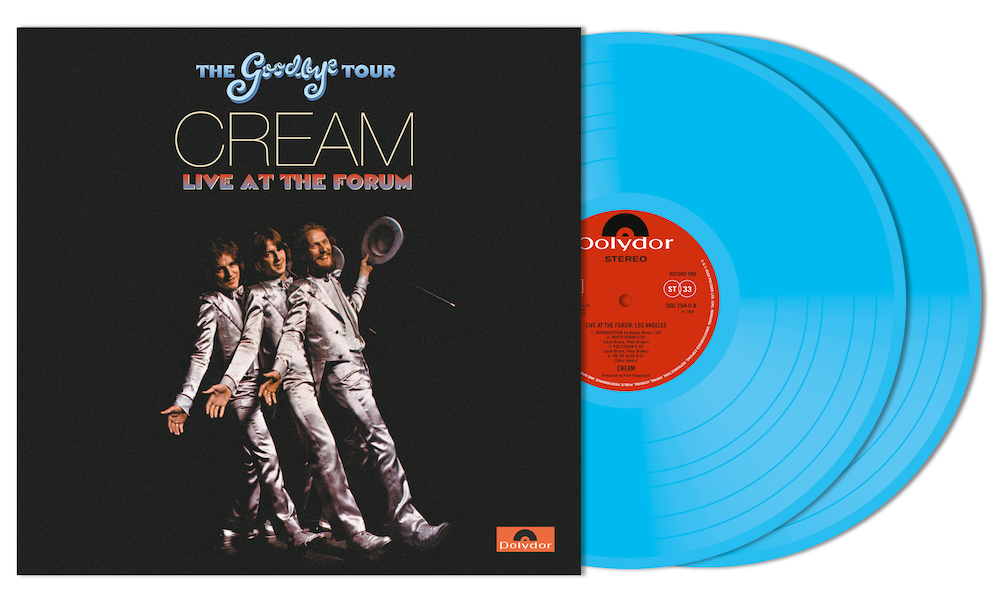 Cream's Live At The Forum, featuring the band's performance recorded at the Los Angeles Forum during their Goodbye Tour of 1968, will be released in a limited edition, blue, 2LP version by UMC/Polydor on April 23.
The 2LP release is taken from the four-CD set that commemorated the tour and was released in 2020. Live At The Forum is produced by Bill Levenson and marks the first authorised release of the full concert on vinyl. The recording of the historic show captures the mighty trio of Eric Clapton, Jack Bruce, and Ginger Baker at the height of Cream's powers, but poignantly also nearing the end of their all-too-brief two-year reign.
Cream's final album Goodbye, which followed their split and was released in February 1969, contained six tracks, three of which were recorded at the Forum. The LP topped the charts in the UK, where it went platinum, and reached No.2 in the US, where it was certified gold.
"Cream was a shambling circus of diverse personalities who happened to find that catalyst together," observed Clapton. "Any one of us could have played unaccompanied for a good length of time. So you put the three of us together in front of an audience willing to dig it limitlessly, we could have gone on forever… And we did….just going for the moon every time we played."
The Goodbye Tour comprised 22 shows at 19 venues across the US from October 4 to November 4, 1968. Cream's famous finale, in two shows at London's hallowed Royal Albert Hall, followed on November 25 and 26.
Live At The Forum is released on April 23. Pre-order it here.
The full Live At The Forum tracklist is:
Side 1:
Introduction by Buddy Miles
"White Room"
"Politician"
"I'm So Glad"
Side 2:
"Sitting On Top Of The World"
"Crossroads"
"Sunshine Of Your Love"
Side 3:
"Traintime"
"Toad"
Side 4:
"Spoonful"
Listen to the best of Cream on Apple Music and Spotify.