Cuco Announces North American Tour Dates
The run kicks off February 27 in San Francisco.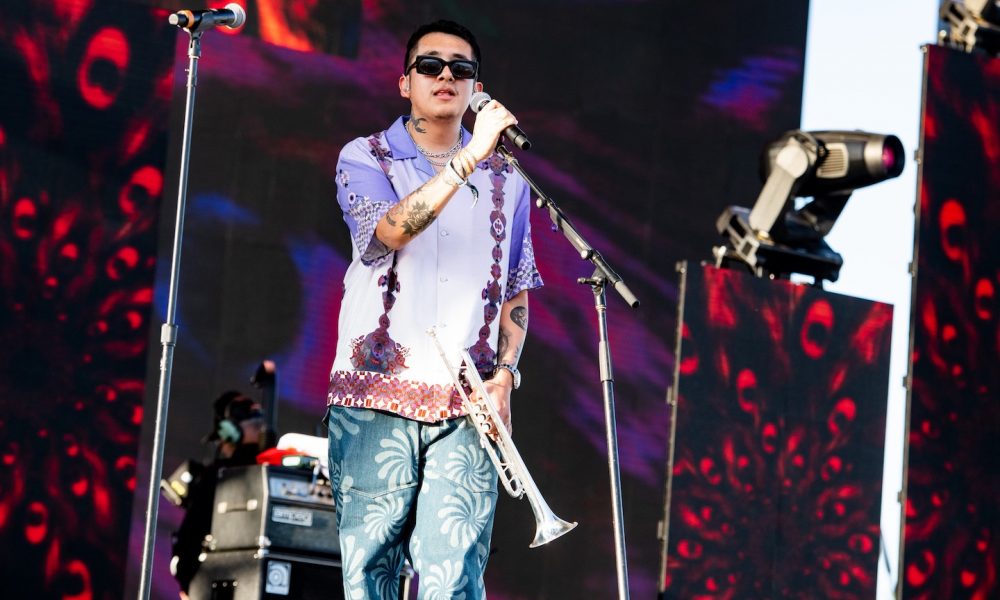 Cuco has announced a string of North American tour dates. The tour begins on February 27 and makes stops in San Francisco, San Diego, Las Vegas, Mexico City, Washington, D.C., and New York and follows his new single "First Of The Year," which he released at the start of 2023.
"First Of The Year" is a dreamy psychedelic ballad that followed his single "Pendant," which he shared as a tribute to his grandfather as a follow-up to his sophomore album Fantasy Gateway.
Cuco shared about the new single, "'First Of The Year' is a great song that I think people will enjoy because it's visceral music that showcases my ability to write and produce. Also, the chorus gives me a euphoric vibe that I love."
Cuco also shared some thoughts when he released "Pendant," saying, "I started to write pendant while my grandpa was still alive and after his passing, I felt like I had to finish the song for him. I feel like it holds relevance to any guiding figure in your life."
"Pendant" followed a Spanish version of his song "Aura," which was originally released as a Spanglish version on his sophomore album Fantasy Gateway, out now via Interscope Records. The singles closely followed behind Cuco's headlining North American tour, during which the artist performed in larger venues than he ever had before across the country.
Fantasy Gateway, which Pitchfork described as having "newfound shine," marked the opening of a fresh chapter for Cuco and his blossoming career.
Visit Cuco's official website for more information.
Cuco Tour Dates:
2/27 – San Francisco, CA @ The Independent
2/28 – Pomona, CA @ Glass House
3/1 – San Diego, CA @ North Park Observatory
3/2 – Phoenix, AZ @ Van Buren
3/4 – Las Vegas, NV @ Portal – Area 15 (Meow Wolf)
3/6 – Santa Ana, CA @ Observatory OC
3/10 – Mexico City @ Palacio de los Deportes w/ Tame Impala
3/11 – Mexico City @ Palacio de los Deportes w/ Tame Impala
3/28 – Washington, D.C. @ 9:30 Club
3/30 – New York, NY @ Webster Hall