Cuco Ushers In 2023 With New Single 'First Of The Year'
The single follows 'Pendant,' Cuco's tribute to his late grandfather.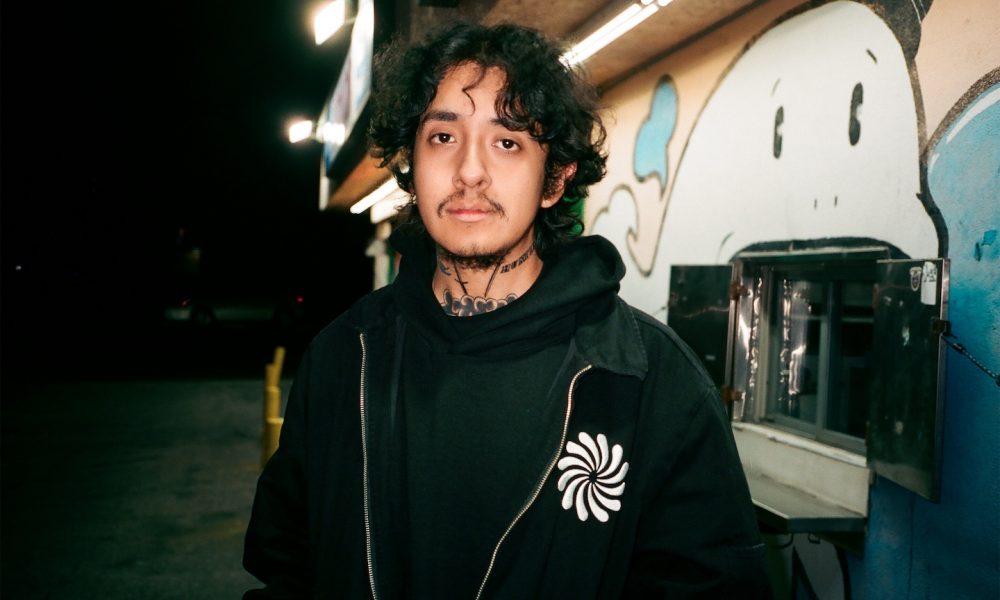 In honor of the new year, Cuco has released his previously teased single "First Of The Year." Fans became enamored with the song after Cuco included it in the set list for his recent North American headlining tour.
"First Of The Year" is a dreamy psychedelic ballad that follows his single "Pendant," which he shared as a tribute to his grandfather as a follow-up to his sophomore album Fantasy Gateway.
Cuco - First Of The Year (Official Visualizer)
Cuco shares about the new single, ""First Of The Year' is a great song that I think people will enjoy because it's visceral music that showcases my ability to write and produce. Also, the chorus gives me a euphoric vibe that I love."
Cuco also shared some thoughts when he released "Pendant," saying, "I started to write pendant while my grandpa was still alive and after his passing, I felt like I had to finish the song for him. I feel like it holds relevance to any guiding figure in your life."
"Pendant" followed a Spanish version of his song "Aura," which was originally released as a Spanglish version on his sophomore album Fantasy Gateway, out now via Interscope Records. The singles closely followed behind Cuco's headlining North American tour, during which the artist performed in larger venues than he ever had before across the country.
Fantasy Gateway, which Pitchfork described as having "newfound shine," marks the opening of a fresh chapter for Cuco and his blossoming career. Throughout the 12-track project, Cuco reflects on his experiences as a teen in the spotlight and growing into adulthood. Fantasy Gateway includes the standout tracks "Sitting In The Corner" featuring Kacey Musgraves and Adriel Favela, "Fin Del Mundo" featuring BRATTY, the psychedelic ballad "Time Machine," and "Caution," which arrived with visuals created by Grin Machine and directed by Cole Kush.