Cuco Offers His Take On Roberto Carlos' 'Mi Querido, Mi Viejo, Mi Amigo'
Cuco recently wrapped up a sold out North American tour.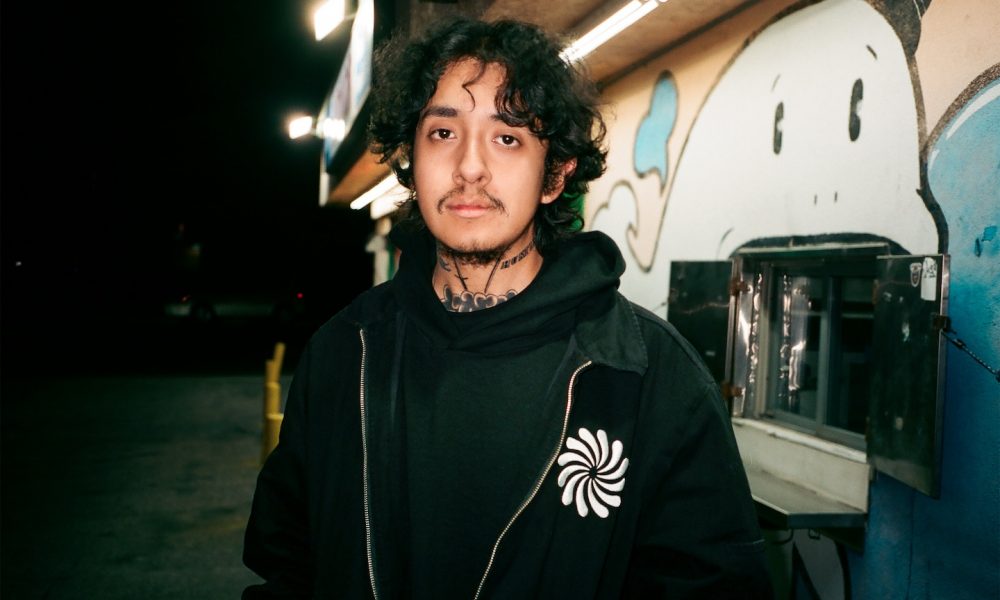 After completing a sold-out North America tour in April, Cuco has shared his cover rendition of the iconic Roberto Carlos hit, "Mi Querido, Mi Viejo, Mi Amigo," often referred to as the masterpiece by the "King of Latin Music."
This heartfelt song, which was originally exclusively available on Amazon, is now available everywhere and is devoted to his late grandfather as Father's Day approaches. The single is accompanied by a Carlos Lopez Estrada and Jeff Desom-directed video.
Cuco - Mi Querido, Mi Viejo, Mi Amigo (Official Video)
Cuco is also gearing up for a summer festival appearance, preparing for a highly anticipated show at Outside Lands in San Francisco on August 11.
This is not the first single dedicated to his grandfather. At the end of 2022, Cuco released "Pendant" as a tribute to his late grandfather, and which Cuco also recently performed on NPR's Tiny Desk concert series. Since "Pendant," Cuco has dropped three singles, "First Of The Year," "Best Disaster," and "Si Me Voy," which featuring María Zardoya, front-woman of the Grammy-nominated bilingual band The Marías.
Cuco shares about that single, "'Si Me Voy' is a great blend of energy and euphoria that makes the song feel special, collaborating with my friends The Marías was a natural choice that brought the song together in a unique way."
The track features co-production from The Marías' Josh Conway and sees Cuco harmonizing with María Zardoya in Spanish across the dreamy ballad. Coupled with the single upon its release was a set of surreal visuals directed by the aforementioned Carlos Lopez Estrada and Jeff Desom. The clip features Cuco stuck in a time loop standing out front of his house as his life passes by.
His most recent full-length, Fantasy Gateway, includes the stand-out tracks "Sitting In The Corner" featuring Kacey Musgraves and Adriel Favela, "Fin Del Mundo" featuring BRATTY, the psychedelic ballad "Time Machine," and "Caution," which arrived with visuals created by Grin Machine and directed by Cole Kush.