Cuco Recruits The Marías For 'Si Me Voy'
The single follows another 2023 release, 'Best Disaster.'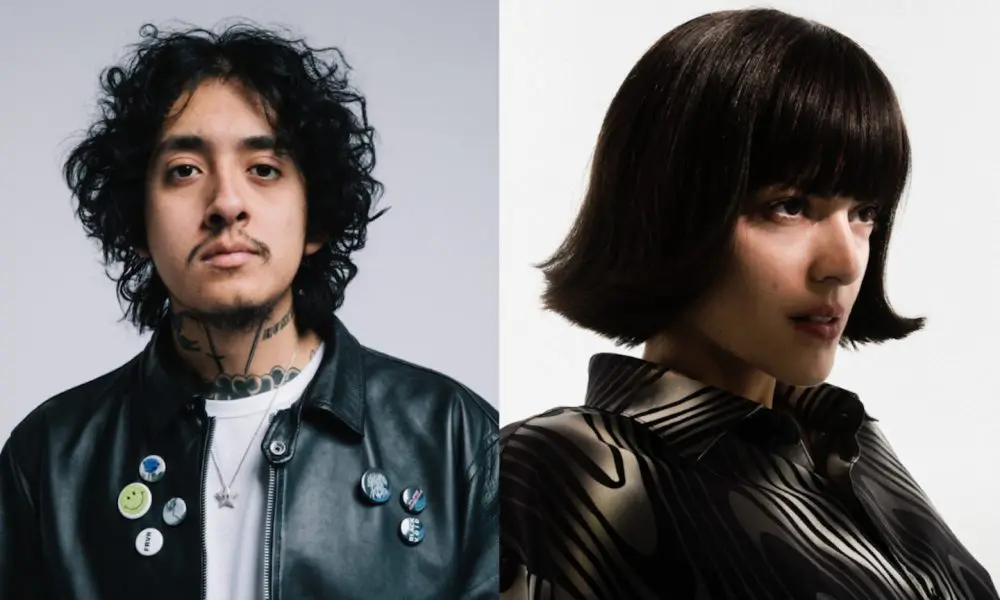 After heading out on his sold out North American tour and dropping his recent single "Best Disaster," Cuco has recruited María Zardoya, front-woman of the Grammy-nominated bilingual band The Marías, for a new song "Si Me Voy."
The new track features co-production from The Marías' Josh Conway and sees Cuco harmonizing with María Zardoya in Spanish across the dreamy ballad. Coupled with the new single are the surreal visuals directed by Carlos Lopez Estrada and Jeff Desom featuring Cuco stuck in a time loop standing out front of his house as his life passes by.
Cuco - Si Me Voy (feat. The Marías) [Official Video]
"Si Me Voy" marks the first feature from The Marías since earning a Grammy nomination for their appearance on Bad Bunny's 2022 album Un Verano Sin Ti.
Cuco shares about the new single, "'Si Me Voy' is a great blend of energy and euphoria that makes the song feel special, collaborating with my friends The Marías was a natural choice that brought the song together in a unique way."
The single comes at the beginning of his sold out North American tour which makes stops in San Francisco, San Diego, Las Vegas, Mexico City, Chicago, Washington, D.C., and New York.
"Si Me Voy" arrives after "Best Disaster," and both tracks follow last year's Fantasy Gateway album, which Pitchfork described as having "newfound shine," and marks the opening of a fresh chapter for Cuco and his blossoming career. Throughout the 12-track project, Cuco reflects on his experiences as a teen in the spotlight and growing into adulthood.
Fantasy Gateway includes the stand-out tracks "Sitting In The Corner" featuring Kacey Musgraves and Adriel Favela, "Fin Del Mundo" featuring BRATTY, the psychedelic ballad "Time Machine," and "Caution," which arrived with visuals created by Grin Machine and directed by Cole Kush.
At the start of 2023, Cuco shared "First Of The Year," a dreamy psychedelic ballad that followed his single "Pendant," which he shared as a tribute to his grandfather as a follow-up to his sophomore album Fantasy Gateway.