Daft Punk Release 'Tron: Legacy' Bonus Tracks On Streaming Services
Nine new tracks are included in a deluxe version of the album to commemorate the 10th anniversary of the soundtrack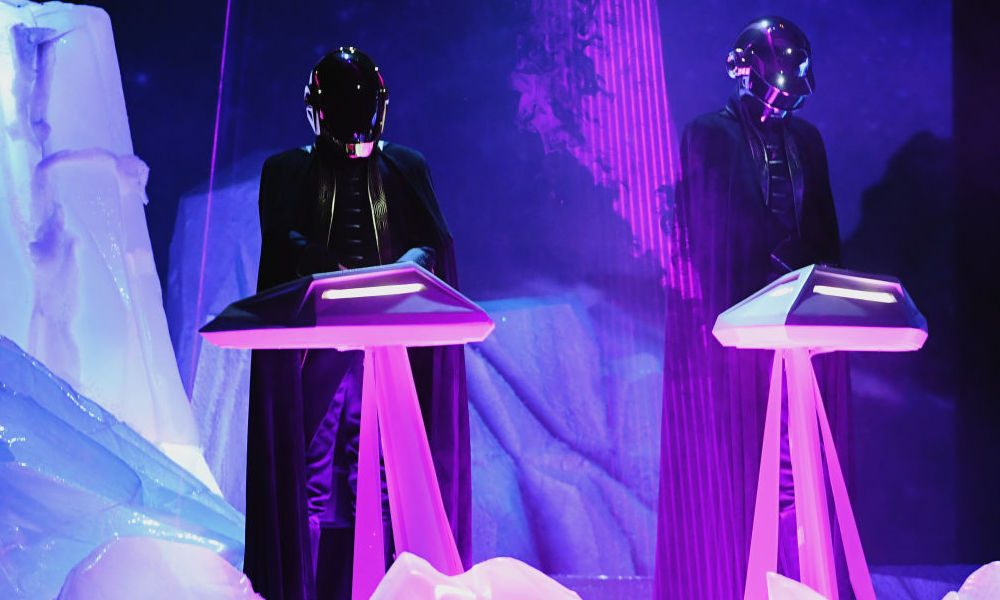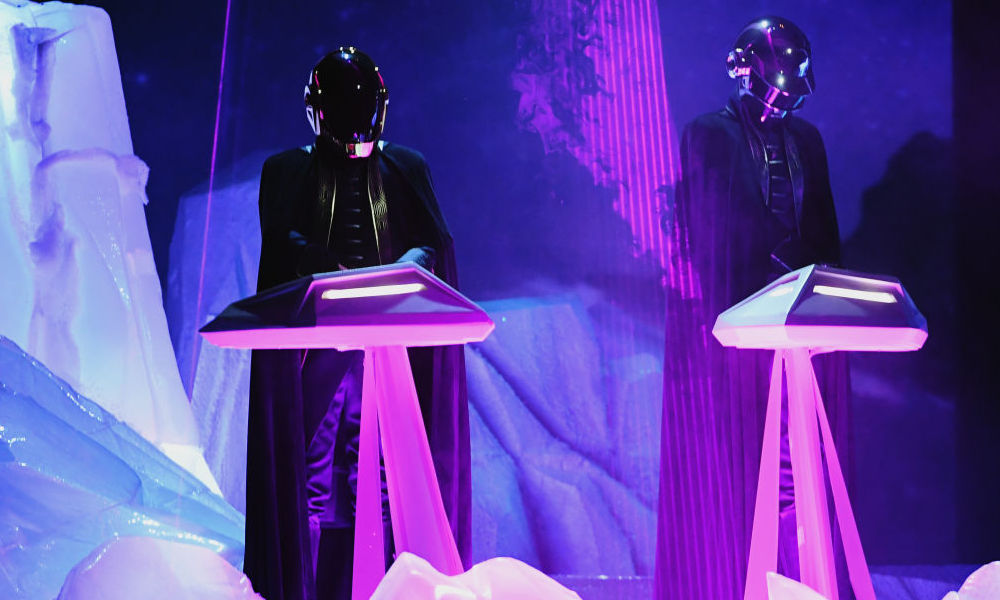 Daft Punk have shared bonus tracks for their Tron: Legacy soundtrack on streaming services. The helmet-clad French electronic duo of Thomas Bangalter and Guy-Manuel de Homem-Christo released the bonus tracks to commemorate the 10-year anniversary of the album, which was originally released on December 17, 2010. Tron: Legacy – The Complete Edition features nine tracks that were previously only available as bonus tracks on the vinyl release of the album, as well as iTunes/Amazon exclusives: "Sea of Simulation," "Encom Part II," "Encom Part I," "Round One," "Castor," "Reflections," "Sunrise Prelude," "Father and Son," and "Outlands, Part II."
Listen to Daft Punk's Tron: Legacy – The Complete Edition, featuring all nine bonus tracks, via Spotify.
Daft Punk's Tron: Legacy sold more than 500,000 copies, earning gold certification from the RIAA. In 2011, the group followed up the release of the soundtrack with a remix album, Tron: Legacy Reconfigured, which included 15 reworkings of its tracks by the likes of M83, Avicii, Moby, Paul Oakenfold, The Crystal Method and Boys Noize.
Daft Punk worked on the score for Tron: Legacy for two years with arranger and collaborator Joseph Trapanese, as well as an 85-piece orchestra. The duo, who were tapped to write and record the soundtrack to the film after previous film work for sci-fi animated film Interstella 5555: The 5tory of the 5ecret 5tar 5ystem and Bangalter's score for Gaspar Noe's film Irréversible, cited artists such as Wendy Carlos, Vangelis, John Carpenter and Bernard Herrmann as inspirations for their approach to the album.
Songs from Tron: Legacy were later used in trailers for video games such as Resident Evil: Retribution as well as in the opening ceremony for the 2014 Winter Olympics. A new arrangement of Avicii's remix of "Derezzed," from Tron: Legacy Reconfigured appeared on Disney's Dconstructed compilation album in 2014, featuring vocals from Negin Djafari.
Tron: Legacy can be bought here.