Dan Auerbach Announces Reissue Of Solo Debut 'Keep It Hid'
The reissue is set to arrive on September 29.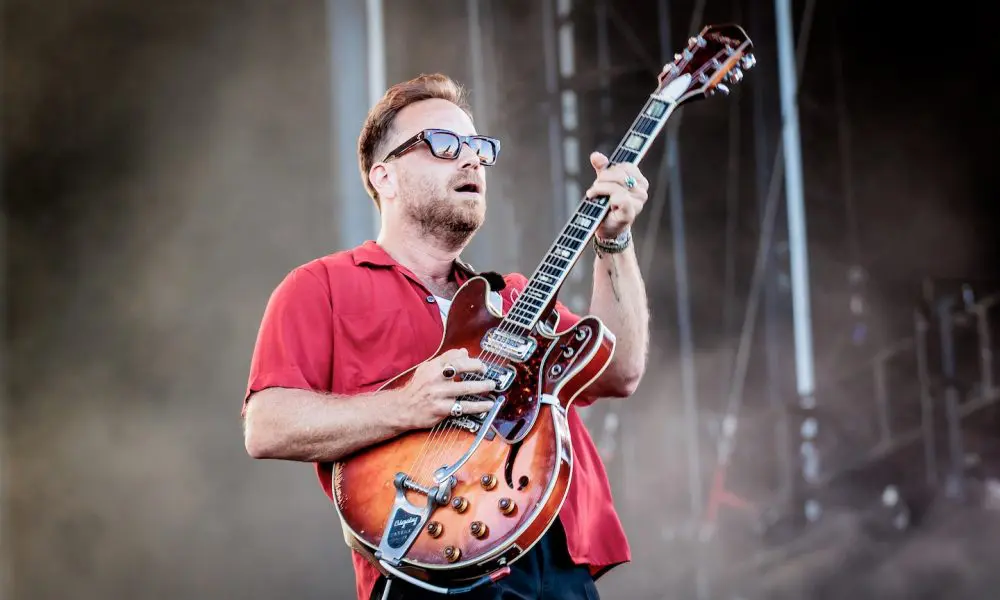 Dan Auerbach of The Black Keys has announced the reissue of his debut solo album, Keep It Hid, which was originally released in 2009.
The album will return to physical formats next month, with the LP being reissued on vinyl, cassette, and CD via Easy Eye Sound—the label that Keep It Hid first inspired him to create.
The reissue comes equipped with new album art and six updated vinyl variants, as well as a limited-edition cassette release for the first time.
Earlier this month, Auerbach's Easy Eye Sound shared Tell Everybody! (21st Century Juke Joint Blues From Easy Eye Sound), a gripping anthology surveying the current state of the blues.
Featuring exclusive recordings, including a new song by The Black Keys, cut at Easy Eye Sounds' Nashville studio, this snapshot of 21st century juke joint music captures a wide-ranging collection of artists brought together by a label that's earned 16 Grammy-nominations, four Billboard No.1 Blues Albums, and widespread acclaim since its founding in 2017.
But beyond any of these accolades, Easy Eye Sound works to preserve the blues, uplift unsung voices in the genre and, in the process, build a thriving, multigenerational community. Across its twelve tracks, Tell Everybody! serves as a living embodiment of that core mission.
Throughout its tracklist, Tell Everybody! features masters like Louisiana powerhouse Robert Finley, North Mississippi's RL Boyce, Betonia's Jimmy "Duck" Holmes, and the Delta gospel sounds of Leo Bud Welch. Brilliant youngbloods include Detroit duo Moonrisers, Chicago-based Gabe Carter, and Korean-American Kentucky native Nat Myers.
Auerbach also shares a pair of never-before-heard tracks from both The Black Keys and his solo work, and can be heard with members of The Arcs alongside Joe Walsh backing the late Ohio blues hero Glenn Schwartz—a seminal if unsung guitar mentor for both Auerbach and Walsh alike.