Danielle Bradbery Releases Fiery New Single, 'Stop Draggin' Your Boots'
The video premiered exclusively on Facebook.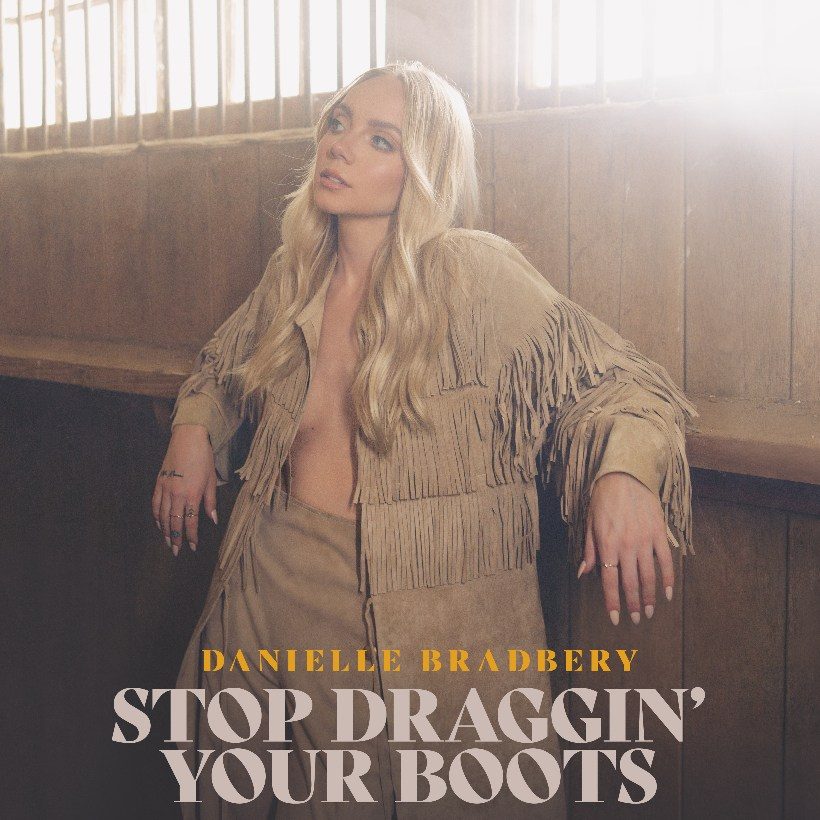 Singer/songwriter Danielle Bradbery has shared a coming-of-age declaration with new track "Stop Draggin' Your Boots," out today via Big Machine Records.
Leaning into her signature post-modern, self-aware tone, Danielle shows a side of herself we've never seen before as she puts a casual guy on notice: get real or go home. Though playful in its twin fiddle execution, Danielle's gorgeous voice flexes across the Nathan Chapman-produced instrumentation without ever needing to shove the notes around.
Danielle Bradbery - Stop Draggin' Your Boots (Lyric Video)
"This song is a fiery anthem for every girl that's ever felt strung along by a guy. The bold lyrics and sassy beat really pulled me in and reminded me of that fun, Shania Twain, 90s country pop vibe that I'm pumped to channel into my music," Danielle shares. "It made me feel for the times my friends and I have been in the middle of these situation-ships. There's no longer room for wishy-washy feelings or time for you to be unsure – you're either all in or you're out!"
Penned by Josh Kear, Hillary Lindsey and Gordie Sampson, "Stop Draggin' Your Boots" perfectly captures the sweet side of Danielle as well as her strength and smarts.
The Texas native takes this put-up-or-shut-up honky tonk shuffle one step further with a boot-stompin' video which is streaming exclusively on Facebook. Danielle joined Facebook yesterday for a live chat ahead of the official premiere.
Kicking off a new chapter last year, Danielle infused her own heartfelt and personal stories into latest releases "Never Have I Ever" and "Girls In My Hometown." The powerhouse vocalist continued to broaden her impressive range as she deepened her connection with her Mexican heritage by enlisting Latin GRAMMY-nominated artist KURT for a Spanish version of  "Never Have I Ever" ("Yo Nunca He…"), singing entirely in Spanish for the first time.