Dave Grohl Announces 'Storyteller' Shows Ahead Of Memoir
Fans are set to '…see (and hear) him bring his eagerly anticipated first ever book to life.'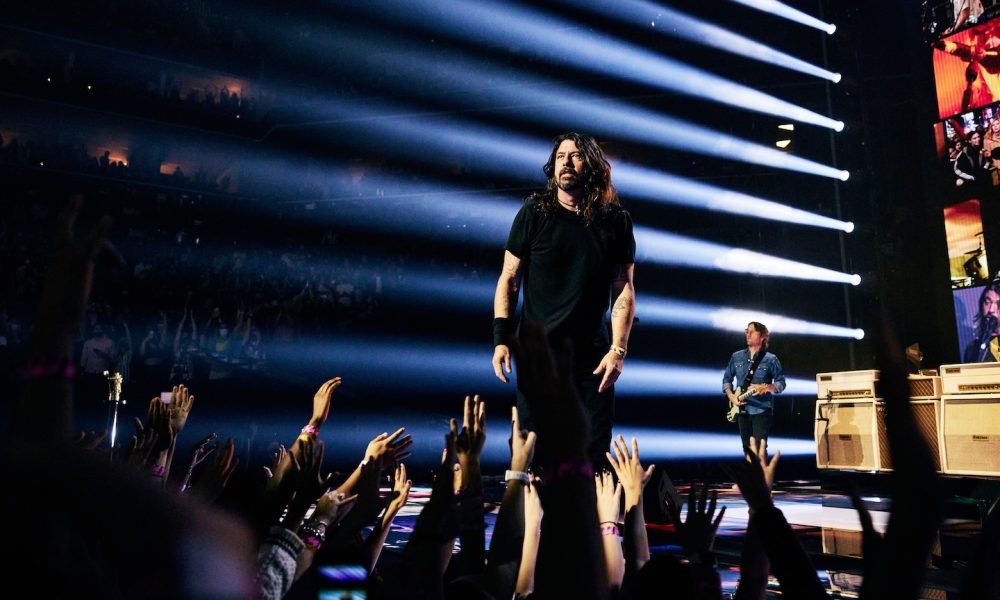 Dave Grohl has announced a run of intimate live appearances in support of his forthcoming autobiography The Storyteller: Tales of Life and Music, including a London date next week.
The Foo Fighters frontman will appear onstage at the Savoy Theatre, which holds just over 1,000 people, next Monday (September 27). The exact nature of the shows isn't yet clear, but according to NME, it's promised that they will "see (and hear) him bring his eagerly anticipated first ever book to life."
In October, Grohl will bring the tour stateside, visiting New York City's Town Hall
on October 5, the Lincoln Theater in Washington DC on October 7, and The Ford in LA, CA on the 12th and 13th.
Grohl initially announced The Storyteller back in April. Dey Street VP and Editorial Director Carrie Thornton negotiated the deal with WME. Grohl is managed by Silva Artist Management. The book will go on sale October 5, 2021 and will also be published in UK & Commonwealth (Simon & Schuster), Finland (Bazar), Germany (Ullstein), Holland (A.W. Bruna), and Italy (Rizzoli).
Dave Grohl has been one of the most beloved and respected figures on the international music scene since his recorded debut with Nirvana on 1991's generation-defining Nevermind. Grohl took center stage with Foo Fighters' 1995 self-titled debut, the first of 10 albums in a massive 12-Grammy-winning streak, most recently including the #1 album sales charting Medicine at Midnight.
Channeling his creativity into writing and using his remarkable skill for storytelling, in May 2020 he wrote a moving reflection for The Atlantic on missing the thrill of live music during the Covid era that went viral. Then, ending a longstanding self-imposed exile from social media, Grohl's new Instagram account @davestruestories was born.
"There is a common thread that runs throughout everything that I do: storytelling…Now with the amazing people at Dey Street books I'm excited and honored to announce The Storyteller, a collection of memories of a life lived loud. From my early days growing up in the suburbs of Washington, DC, to hitting the road at the age of 18, and all the music that followed, I can now share these adventures with the world, as seen and heard from behind the microphone. Turn it up!" Grohl says.