Deacon Frey Departs The Eagles To Pursue 'Next Phase' Of His Career
The news was confirmed in a social media announcement from the group.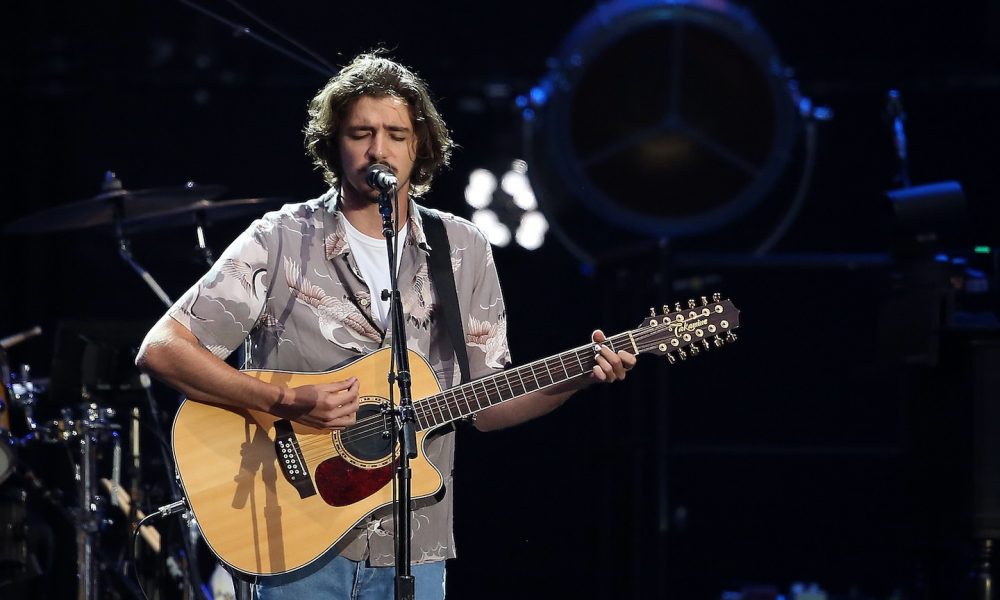 Deacon Frey, the son of Glenn Frey who joined the Eagles in the wake of his father's death in 2016, has left the band. The news was confirmed in a social media announcement from the group yesterday (6).
"Deacon Frey has devoted the past 4 1/2 years to carrying on his father's legacy and, after some weeks of reflection, he now feels that it is time for him to forge his own path," said the statement. "We understand, completely, and we support him in whatever he wishes to pursue in the years ahead.
"In the wake of his dad's demise, Deacon, at age 24, did an extraordinary thing by stepping from relative anonymity into the very public world of his father's long illustrious career," the post continued. "We are grateful to Deacon for his admirable efforts and we wish him well as he charts his future.
'Welcome to join us'
"Deacon's Eagles Family will always be here to surround him with love, support and goodwill, and he is always welcome to join us onstage at any future concerts, if he so desires. We hope our fans will join us in wishing Deacon the very best as he moves into the next phase of his career."
In a surprise move, the younger Frey joined the latter-day ranks of the Eagles in 2017 along with Vince Gill, and both handled some of the live set's vocals and guitar work. Frey has not been present at their shows thus far in 2022, at which they have performed the whole of the multi-million-selling Hotel California album.
The band's itinerary continues in Columbus, Ohio on April 19, with two shows at Nashville's Bridgestone Arena at the end of month and US shows continuing until May 28. They begin their European leg on June 17 in Arnhem, Netherlands, continuing with stadium dates at Anfield, Liverpool (20), Murrayfield, Edinburgh (22), Aviva, Dublin (24), and Hyde Park in London on June 26. The latter show sees the band closing the first weekend of American Express Presents BST Hyde Park, on a bill also featuring Robert Plant and Alison Krauss , and Little Big Town.